Civitas Senior Living community, The Azure of Palm Coast, located at 144 Cypress Point Pkwy, Palm Coast, FL 32164, recognizes its residents who have served our country.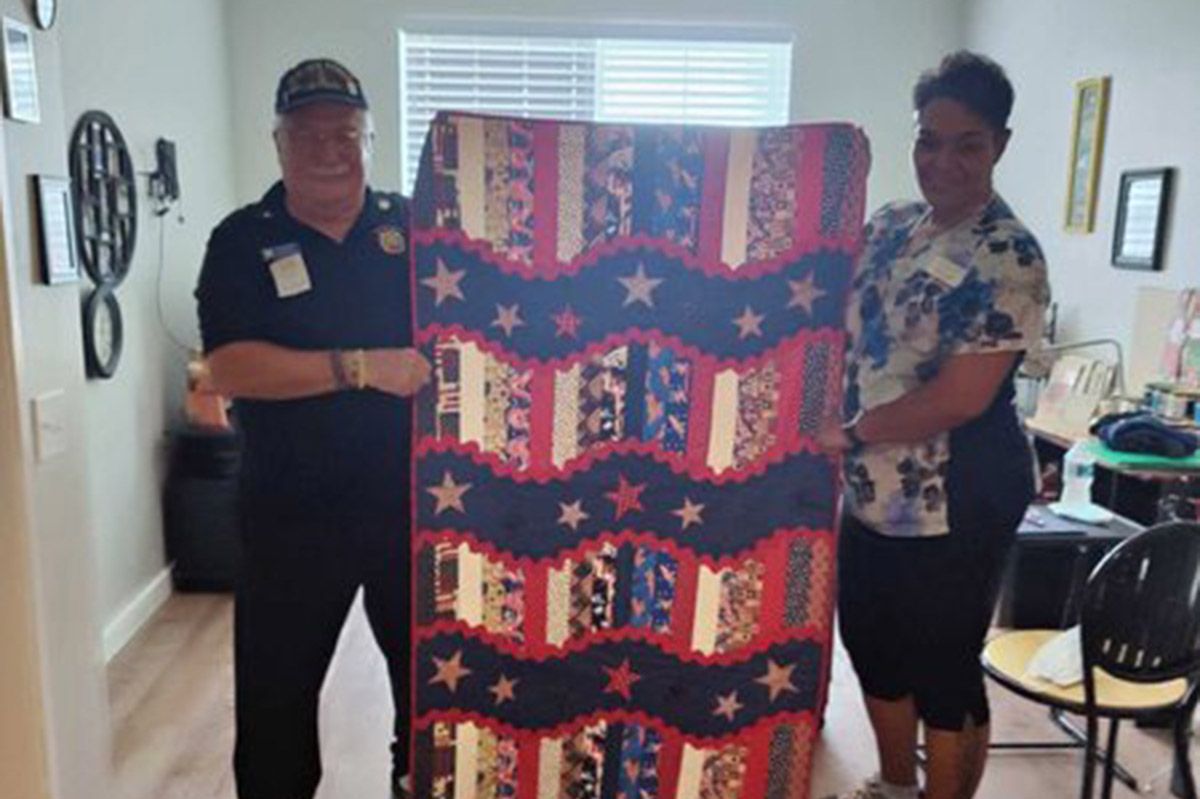 "The veterans at The Azure of Palm Coast deserve ALL the recognition for their sacrifices and we honor them every chance we get," shares Jake Knisley, Executive Director of the community. Tom Peteoski, pictured with Activity Director, Jeanetta "Netta" Linn, is a veteran at the Local VFW and has put together a group that goes to assisted living facilities throughout the state of Florida and presents them with "Quilts of Valor." Quilts of Valor are hand-made by Christal Dedmond and gifted to very deserving veterans.
"We mentioned to Tom that our resident, Mr. Richard B., was our oldest veteran at The Azure. His passion was hand carving Santa Claus wooden figures and giving them to orphan children. 'Say no more,' Tom said."
"Tom came two weeks later to present Mr. B. with his Quilt of Valor," says Jake. "Sadly, just two days after it was presented to him, Mr. B. passed away. He and his family were honored that he was chosen for this special gift."
The Azure of Palm Coast is grateful for the Quilts of Valor program and for the VFM members who were kind enough to recognize a special resident.
Some of Mr. B.'s wooden carvings are pictured.

Learn more about how we celebrate all residents' stories.
Contact us to set up a tour of our community.