Everyone loves the simple joy of receiving a beautifully wrapped package in the mail. Whether it's a box of homemade cookies or a handwritten letter, the personalized gesture emits love. You are sure to hear the joy radiate from your loved one's voice when they call with an appreciative "thank you."
You can deliver that warm feeling year-round with subscription box options now available for nearly any interest. Subscription boxes for older women are especially popular, but these parcels of happiness are certain to deliver delight to any senior in your life. Subscription boxes for grandparents offer a thoughtful way to stay connected and build a stronger bond. Read on for some of our favorite subscription boxes for seniors that are certain to deliver a dose of sunshine.
Grandma's Joy Box
If you're looking for a way to facilitate new memories between grandma and her grandchildren, Grandma's Joy Box is the way to go. Each month's box is curated around a theme and contains four to six craft elements. The activities within the box are best enjoyed with grandchildren age two and up. Flexible pricing is available with month-to-month, three-month, or six-month subscriptions.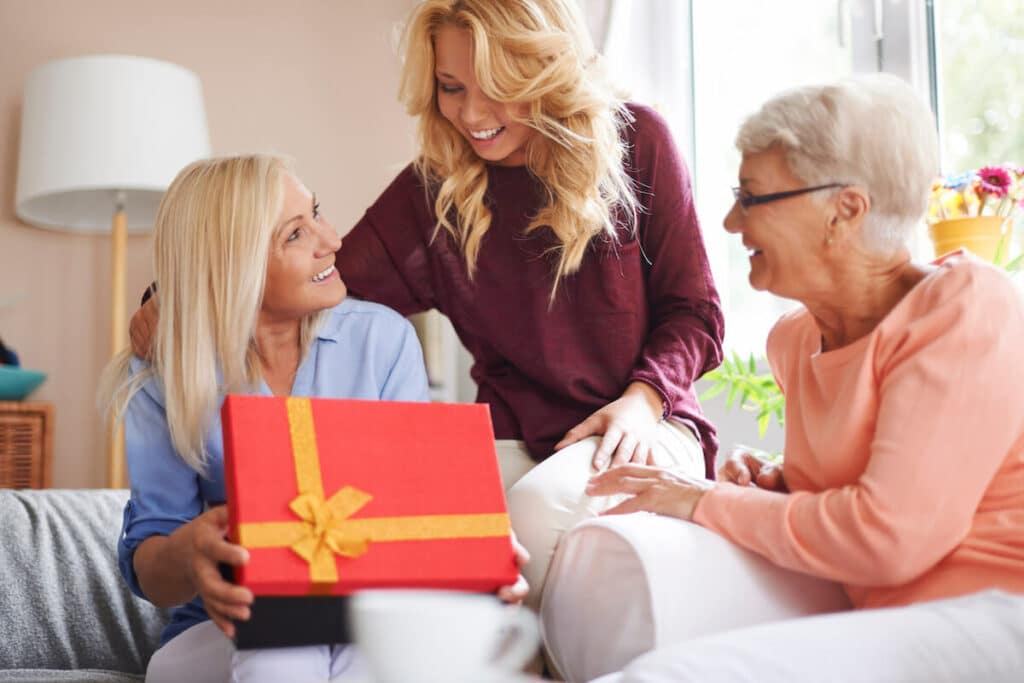 For the Tea Lover
Monthly gift clubs are a great way for the tea buff to discover new blends and brands to add to their repertoire. Some of our favorite tea subscription packages include:
For the Book Lover
Nothing quenches a book lover's thirst for the next read, but a book subscription box is a great place to begin. These packages will engage your loved one's imagination, sharpen their language and verbal skills, and transport them to a new world with every read.
Craft Kits for Seniors
While staying entertained, seniors can boost their brain function with engaging activities in craft kits. Monthly tasks provide a sense of purpose and motivation and great fulfillment when the project is complete. Keeping the mind active throughout the day also helps seniors sleep better at night. Plus, these boxes are fun to boot!
Poppy's Hobbies Seasonal Craft Kit
What makes this craft box shine is its seasonally-themed decor craft projects. These projects are ideal for the crafting-novice who has a flair for the festive. Each box contains all the equipment necessary to dive in and create an adorable masterpiece.
We Craft Box Senior
Unleash your imagination with this arts and crafts subscription box. The monthly theme and story within each package are designed to inspire creativity for hours of engaging fun. The box includes clear instructions and all the material you need, so let your creativity run wild!
At Civitas Senior Living, we offer a wide range of eclectic activities to engage the senior in your life. Our passionate caretakers love to participate with our residents, whether they want to take a stroll or unbox their latest monthly subscription. Contact us to see what fun activities we have in store this month.