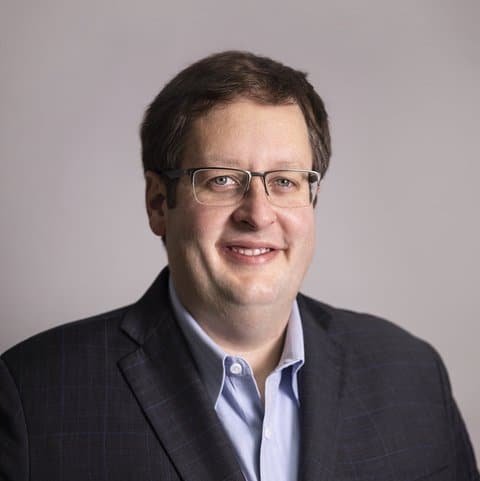 Executive VP, General Counsel
Jeffrey W. Martin is Chief Legal Officer and Executive VP, General Counsel for Civitas Senior Living, where he's responsible for company-wide risk management and mitigation, setting and monitoring internal governance policies, resolving employee-related claims in Human Resources, managing outside counsel, and evaluating and weighing the inputs and impacts of taking any course of action. He is also charged with providing strategic, expert legal advice to senior management on a variety of matters, including mergers, acquisitions, and contract negotiations.
Jeffrey was a trial litigator for the first 10 years of his legal career, where he represented Fortune 500 clients across the state and country in complex commercial and business disputes and insurance defense litigation. Initially, he served Civitas as its outside counsel. However, he quickly fell in love with the idea of spending every day working toward the end goal of providing the absolute best service and care for seniors and soon joined the company as General Counsel. He is known for his legal writing skills and his ability to calmly mediate what otherwise seem like impossible situations.
Jeffrey graduated from the University of Texas at Austin with honors and two degrees: a B.A. in Radio, Television, and Film and a B.S. in Government. He received his J.D. from the St. Mary's University School of Law. He's a member of the American Bar Association and is admitted to the State Bar of Texas as well as several district and bankruptcy courts. He serves as a board member for the Free Tutoring Foundation and the Board of Visitors for the University of Texas at Austin Department of Astronomy – McDonald Observatory. He was named a Super Lawyers Rising Star in the State of Texas in both 2017-2018 and 2018-2019. When he's not mitigating or litigating for Civitas, Jeffrey enjoys traveling all over the world. He has traveled north past the Arctic Circle and south to the jungles of the Amazon and he plans on seeing a lot more. He also enjoys playing the piano in his free time and likes to free-style and compose his own music, while enjoying the peace and happiness music adds to his life.
Either write something worth reading or do something worth writing. – Benjamin Franklin