StoneCreek of Edmond is the home of many special seniors. One resident in particular, Liz B., is the owner of a 19-year-old cat named Simba who is one of the special seniors, too!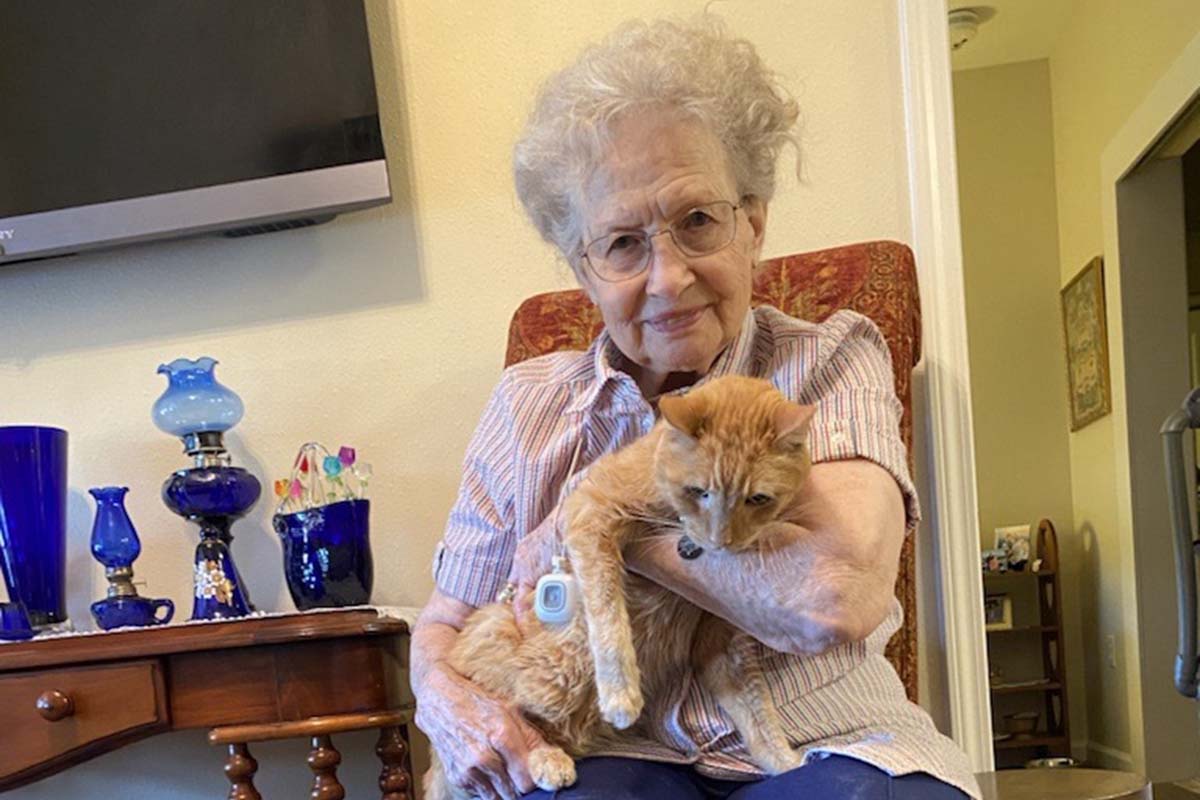 In fact, Simba helps Liz welcome and befriend all of the people who call StoneCreek of Edmond their home, especially the new residents. As Resident Ambassadors, Liz and Simba make sure they introduce themselves to every new resident and their family members – the dynamic duo even encourages them to partake in the activities happening each day inside the community.
While they are not socializing, Liz regularly takes Simba on walks throughout the community. He hangs out in her basket that is attached to her walker. It is safe to say that Simba is the official Cat of StoneCreek! Simba will be turning 20 years old in January 2023.
Let Simba and Liz Welcome you home!
Learn more about the comforting Assisted Living and Memory Care services we offer along with upscale amenities at StoneCreek of Edmond. Visit us today!