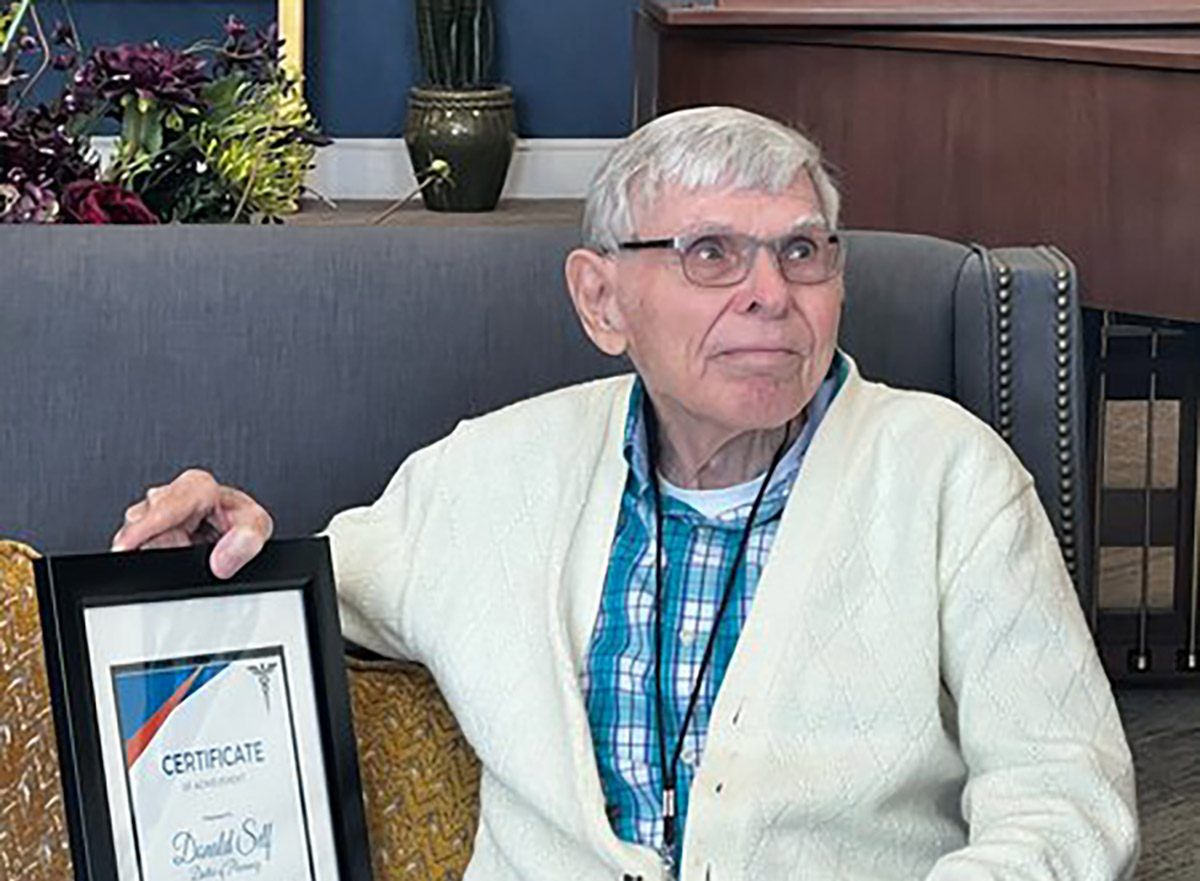 Amazing people live at StoneCreek of Edmond, including the longest practicing pharmacist in Oklahoma!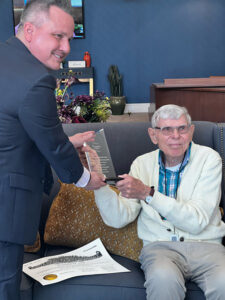 Former pharmacist and resident of StoneCreek of Edmond Senior Living, Mr. Donald S., had
a special day entirely dedicated to him and his career. From local station KFOR's news article about Donald, "His Bethany Discount Drugs next to the old TG and Y store was practically a Route 66 landmark."
He worked 67 years, past his 90s, before retiring in 2019. As if this feat weren't impressive enough, Donald is also a Marine veteran and a published writer. He writes a note to himself, such as a line of poetry or a song, or just a thought or memory, every day.
The Oklahoma Assisted Living Association and Cynergy Home Care as well as StoneCreek of Edmond staff presented Donald with certificates. He was also given an honorary doctorate by the Oklahoma Board of Pharmacy for his achievements on Tuesday, October 25, 2022.
This is such a well-deserved honor for a dedicated member of the community. We are lucky to have such a talented and selfless man living at StoneCreek of Edmond.
Interested in a vibrant senior living environment?
Learn more about assisted living and memory care in Edmond, Ok by signing up for a tour today.