8 Reasons Seniors Relocate to Florida
Florida is a retiree's dream destination of sunny beaches, enriching cultural experiences, never-ending golf courses, and theme parks to give family members an excellent excuse to visit. The low crime rate in many areas and cheaper cost of living make moving to the Sunshine State an ideal thought for seniors.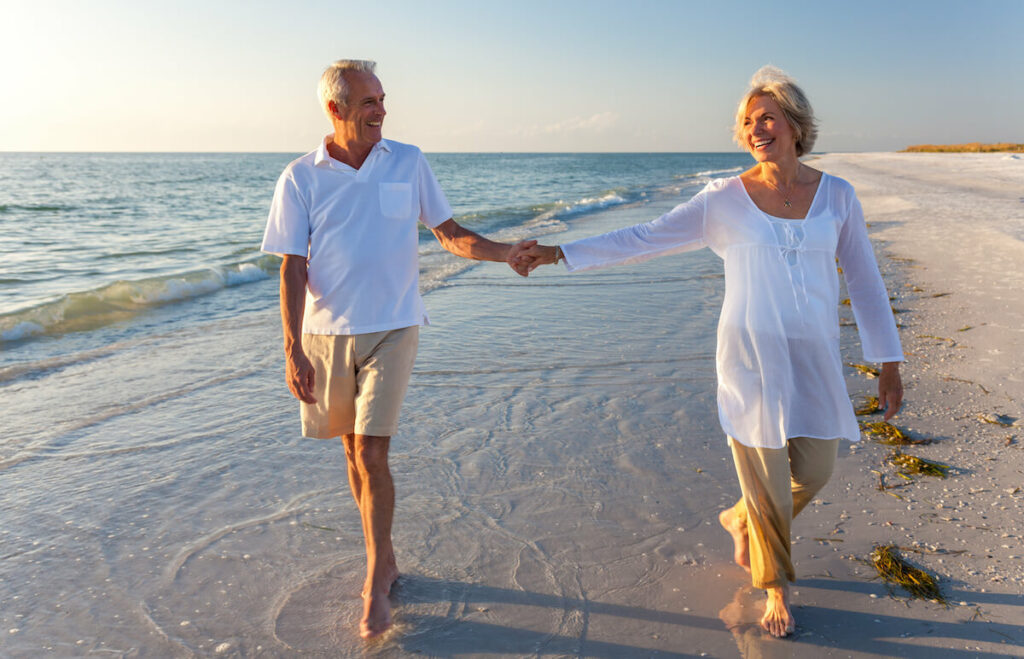 The best communities in Florida to retire depend mainly on the lifestyle you want to live. With so many choices and options, the thought of moving can become overwhelming. Some Florida senior living options include:
City-sized themed retirement communities
Continuing care retirement communities
Independent living homes
Senior apartment villages
Assisted living facilities
Skilled nursing care
Dementia care
Don't get confused over all of these choices. Let's discuss eight reasons and locations why seniors should move to Florida.
1. Port Orange, Florida
If Daytona Beach is calling your name, you would not be wrong. Thirty-three percent of residents here are over 65. Home to NASCAR and spring break, Daytona is a vacation paradise.
Seniors who want to live near the big city party but be removed enough to enjoy peace and quiet will rejoice in Port Orange. Less than 15 minutes from the downtown area of Daytona Beach, upscale communities like The Gallery at Port Orange offer lifestyle options ranging from independent living, assisted living, and memory care.
2. Money and Savings
Enjoying the sun and sand of Florida is also easy on seniors' wallets. Retirees can save money with a move to the Sunshine State because of:
No state income tax
No retirement income tax
No tax on Social Security benefits
No tax on pensions, IRAs, and 401(k)s
3. State Parks
Florida is home to 175 award-winning state parks. One way to enjoy retirement is getting in tune with nature and having daily places to take walks or ride a bike.
Places like Blue Spring State Park in Orange City, FL offer peaceful getaways for birdwatching, hiking, and boating with opportunities to see manatees. Call The Springs of Parc Hill home for easy access to this pristine location.
4. Top-Rated Health Care
Choosing to live in a community like The Waters of Cape Coral gives seniors access to Lee Memorial Hospital, one of the top-rated hospitals in Florida.
Cape Coral also has more miles of canals and waterways than any city in the world. This ideal location ranks high as some of the cleanest air in the country for people looking to receive health care naturally.
5. New Friends
Florida has the highest concentration of seniors in the United States. Nearly 20 percent of the population is at least over 65. Choosing an independent living community can lead to new friends in no time.
Senior living communities prioritize socializing with daily enticing events, wellness groups, community outings, and much more.
6. North Port, Florida
History and adventure lovers will love the treasure waiting for them in North Port, FL. The banks of the 80-miles worth of creeks, springs, and waterways are known as a hotbed for finding prehistoric fossils. It's also home to the location where Ponce de Leon may have discovered the fountain of youth.
The Gallery at North Port is a community where a youthful spirit permeates and residents enjoy:
Live music and happy hours
Gardening in the Green Thumbs Club
Creative expression in the Art Throbs Club
7. Local Discounts
One way to sell your move to the grandkids is the fun things they can do in Florida. Families can use their parent's Florida address to their advantage. Many of the theme parks, zoos, and other local attractions give discounts to residents of the area that aren't available to the average tourist.
8. Palm Coast
There's always something new happening in Florida, including new cities. Palm Coast is a city that was incorporated in 1999. This city boasts world-class golf and tennis centers and over 125 miles of pedestrian and biking trails.
Spotting wild dolphins and exotic birds is one of the reasons residents love taking strolls along the Waterfront Park.
One of the newest additions to this young city is The Azure of Palm Coast. This luxurious assisted living and memory care community is located near serene attractions like:
Pine Lakes Golf Club
Heroes Memorial Park
Long Creek Nature Preserve
Our community is built to grow with the needs of seniors as they age. Offering assisted living and memory care is one-way seniors can feel confident in their journey and expect to age in place.
Make Your Move to Florida the Right Way
Contact us for information. We're happy to recommend trusted movers to make your transition even more effortless.