Easy, Breezy, Carefree Senior Living
Welcome to The Waters of Cape Coral Assisted Living in Cape Coral, FL
Sparkling aquamarine mangroves bounce with sunshine and present the idyllic backdrop for our flourishing senior living community, The Waters of Cape Coral. Experience distinctive elegance with the casual ease of living alongside of other seniors near the top Gulf Coast Beaches of Florida.
The Waters of Cape Coral provides the best care "The Cape" has to offer. Our dedicated team will provide peace of mind for all of your needs the moment you walk through our doors. With top-quality care and restaurant-style dining, our residents have ample opportunity to fill their days with wonderment.
From happy hour to amazing dining and fantastic outings, The Waters of Cape Coral is a great place to call home.
Enjoy Resort-Inspired Senior Living Near Fort Myers
Exceptional service is yours with Assisted Living at The Waters of Cape Coral. Upscale apartments, resort-style amenities, and access to 24-7 compassionate care services offer residents security and independence on their terms. Our beautifully landscaped courtyard with walking trails give residents access to life's natural treasures. 
At The Waters of Cape Coral, we believe that passionate care is the key to memorable moments. We want our Memory Care residents to feel empowered and cherished. That's what we offer a higher standard of personalized care through a high staff-to-resident ratio in a warm, home-like setting.
Interested in Living at The Waters of Cape Coral?
Fill out this form and our Community Relations Director will be in touch soon.
Our Signature Passion Program
With a focus on superior service, our signature Passion Program is at the heart of everything we do. Every moment is an opportunity for personalized touch, from dining and wellness to life's big and small celebrations. We enhance life's joyful moments with a focus on bespoke service. 
Our special programs offer unique solutions to enrich a meaningful life. Family members can learn about the least upcoming events with Sagely, our suite of automated tools. Experience what it's like to live with cognitive impairment with Dementia Live and build a stronger connection with your loved one. Stimulate all five functions of your brain with Ageless Grace, our cutting-edge brain fitness program.
Just 5 Minutes or 5 Miles
from the Best of Cape Coral:
Are you looking for a passionate Assisted Living community near Bradenton, Florida? Find out what questions to ask during your search. 
Discover how The Waters of Cape Coral can be your home. Contact us today.
The Top 10 Questions to Ask When Choosing a Senior Living Community
Your Guide to The Water of Cape Coral's Amenities and Services
Our Delicious Passionate Dining Program and Sample Menus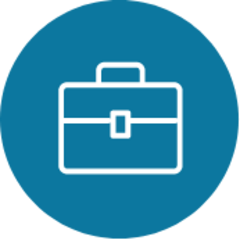 Work, serve, and grow
at this community.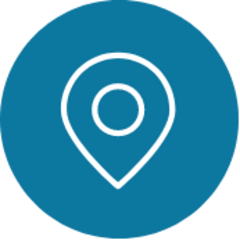 2219 Chiquita Blvd South,
Cape Coral, Florida 33991
For Information on Our Pandemic Response and Visitation Policy