Are you unsure where to turn when considering assisted living communities in Fort Worth or Weatherford?
Fort Worth, TX can be a fine choice for assisted living, with its many amenities and proximity to major metro areas. However, it can also be quite expensive.
Weatherford, on the other hand, is a more affordable option but lacks some of the conveniences that Fort Worth offers.
A third option is opening very soon. Harvest of Aledo is a Civitas Senior Living community opening in the fall of 2022.
Aledo is located between Fort Worth and Weatherford, making it the perfect compromise. It's close enough to Fort Worth that you can enjoy all the city has to offer while being cost-effective.
If you're looking for the perfect senior housing option, Harvest of Aledo is glad to welcome you home.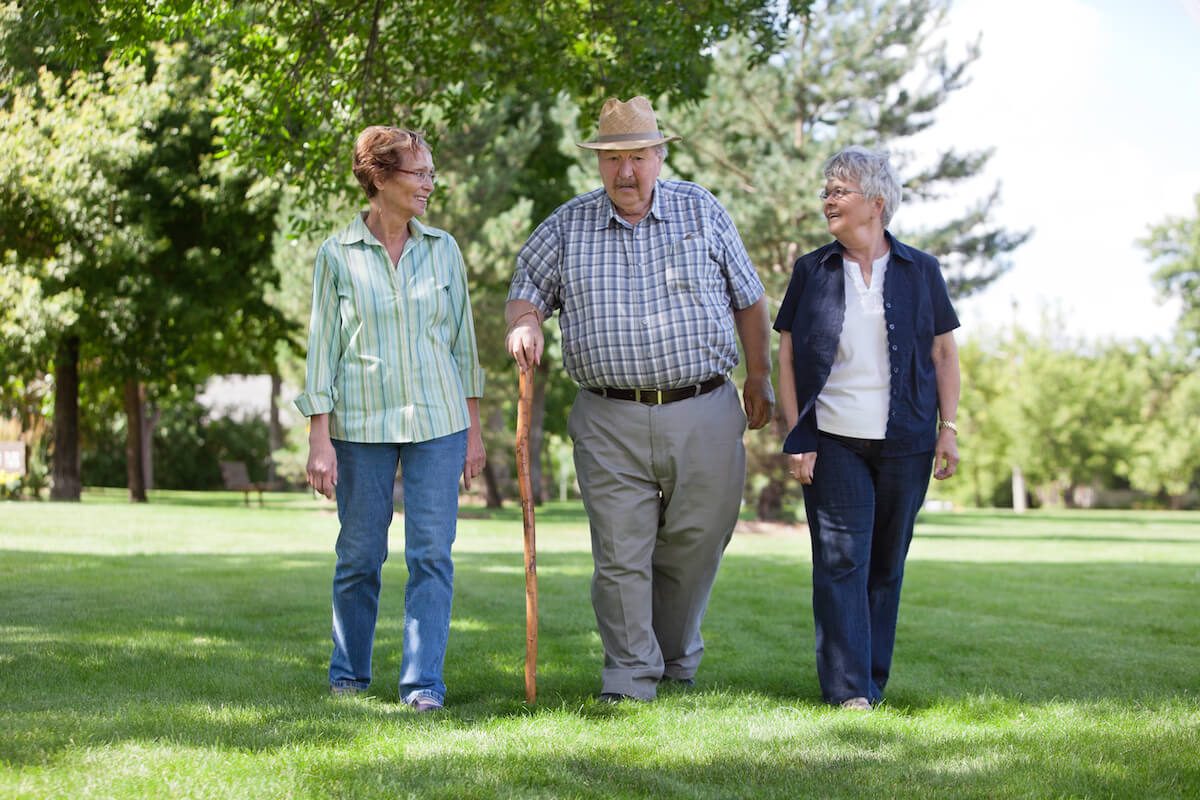 What is assisted living?
Assisted living is a type of senior living that helps with activities of daily living (ADLs). These services can include bathing, dressing, grooming, and managing medications. It can also provide social and recreational activities and opportunities for residents to engage with their community.
What are the benefits of assisted living?
Assisted living provides seniors with a secure and supportive environment where they can live independently. It offers a range of services and amenities that can meet the needs of each resident.
The services allow seniors to age in place. Additionally, assisted living can give families peace of mind knowing their loved one has access to everything they need.
How much do assisted living communities cost?
The cost of assisted living will vary depending on the location and available care levels. This type of senior living costs about $4,000 per month in Texas. Families should be sure to ask about any additional fees that may apply.
Assisted living in the DFW area is slightly more expensive than the state's average. Considering suburbs and rural areas can increase the value of senior living.
What is the difference between assisted living and nursing homes?
Assisted living is a less intensive form of senior care than nursing homes. Nursing homes provide 24-hour health care and supervision.
Assisted living is a good option for seniors who do not require around-the-clock care but still need some help with daily activities. Independence and flexibility are significant factors of assisted living.
Nursing homes usually have a more institutionalized feel, while assisted living facilities often feel more like home. Ultimately, the decision of whether to choose a nursing home or an assisted living facility depends on the needs of the individual.
An assisted living facility may be better if you prefer a more home-like atmosphere.
What is Harvest of Aledo?
Harvest of Aledo is a full-service senior living community. We provide residents with the individualized care and assistance they need to live comfortably. Our brand new community offers:
Our team of caregivers is passionate about providing high-quality care. We offer a wide range of services, including medication management, nutritional support, and social activities.
Our signature Passion Program encourages seniors to live vibrantly, including countless ways to stay engaged and active.
The senior living spaces at Harvest of Aledo are upscale, pet-friendly apartments that are great places to receive personalized care.
Our community for older adults provides residents with a wide range of resort-style services and amenities. There are many activities and events available for residents, and the staff is hospitable and helpful. The community is also immaculate and well-maintained.
Harvest of Aledo is your answer for assisted living in Fort Worth, Texas, or senior living in Weatherford, TX. We're confident that you won't find a more dedicated or passionate team of caregivers anywhere else.
The Top Ten Reasons To Choose Harvest of Aledo
The community offers a caring and supportive environment for seniors.
Independent living is about ultimate freedom, and assisted living is about extending the possibilities of independence. Memory care provides comfort and compassion.
The community is located in a beautiful setting with plenty of outdoor space.
The community has a strong focus on activities and engagement for residents.
The team is experienced and dedicated to providing quality senior care.
The community offers a wide range of accommodations and levels of care to meet the needs of residents.
The community is conveniently located near shopping, dining, and other amenities.
Our community offers full-time care and assistance with activities such as bathing, dressing, and grooming.
Offering three services, from independent living to memory care, can secure your future. Our community allows you to age in place with all your best friends.
You can be among the first to call Harvest of Aledo home!
Where is Aledo, TX?
Aledo is a small city located in Parker County, Texas. The town sits about 20 miles west of Fort Worth and 40 miles south of the Dallas-Fort Worth International Airport.
Aledo is home to several parks, recreation areas, and a historic downtown district. The city's proximity to Dallas, Fort Worth, and Weatherford make it an ideal location for seniors who want to be closer to family members.
In recent years, Aledo has experienced significant population growth due in part to its peaceful setting and a strong sense of community. Whether you're looking for a quiet place to call home or a convenient base for exploring the Metroplex, Aledo is worth considering.
Discover Your New Home!
If you're looking for a new retirement community to call home, we'd love to hear from you! Our beautiful community is located between Fort Worth and Weatherford, TX. We offer a wide variety of housing options and services to suit any lifestyle.
Contact us to arrange a tour!