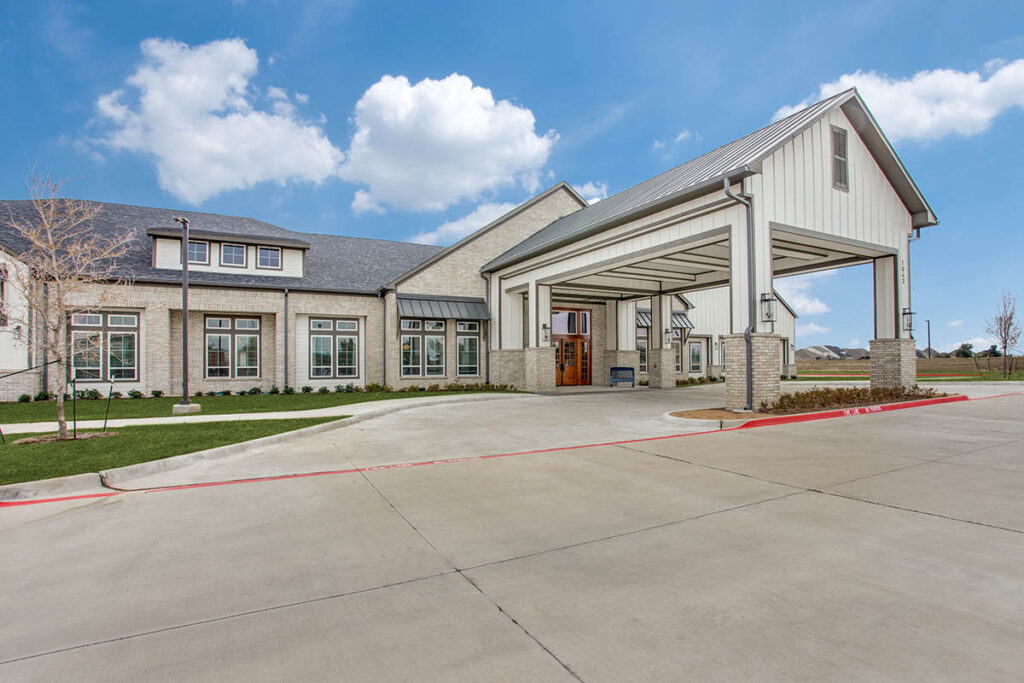 Assisted Living Community
Harvest of Aledo's beautifully designed Assisted Living community is a rich and contemporary spin on the senior living experience. Our luxurious environment is complete with one-of-a-kind furnishings, comfy communal spaces, an art studio, a fitness center, dining rooms that feel more like restaurants, and lush outdoor areas and courtyards. Visit the bistro, take in a movie, or get pampered in the salon.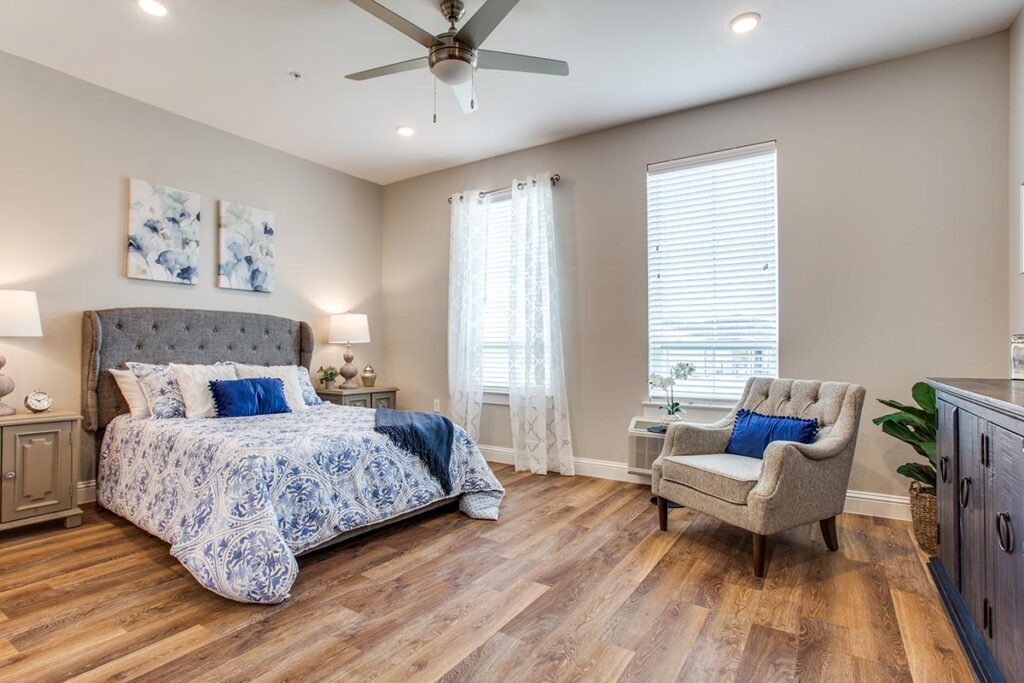 Assisted Living Apartment One
Harvest of Aledo's beautifully designed Assisted Living apartments feels like a well-appointed home. Bask in the luxury of bright natural light, granite countertops, and ample storage space. Easy-to-use sliding bathroom doors make aging in place an enjoyable experience.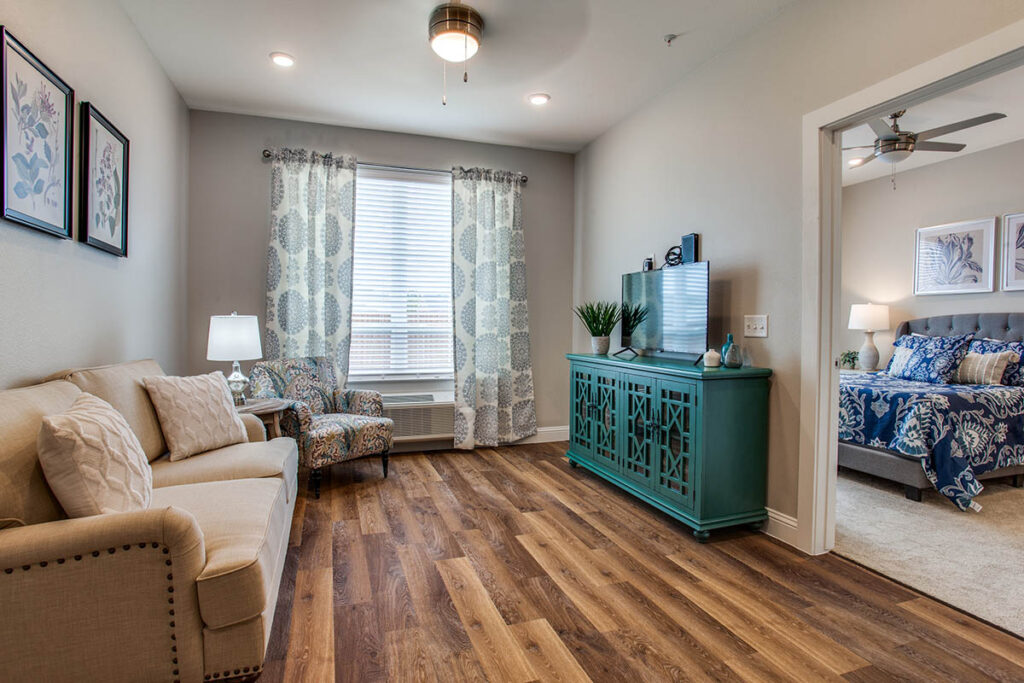 Assisted Living Apartment Two
Harvest of Aledo's second assisted living apartment welcomes residents home with peace of mind at every turn. Feel free to stretch out in this one-bed, one-bath residence. Receiving personalized care never felt better than in this place. The accessible restroom features grab bars and a walk-in shower for easy access.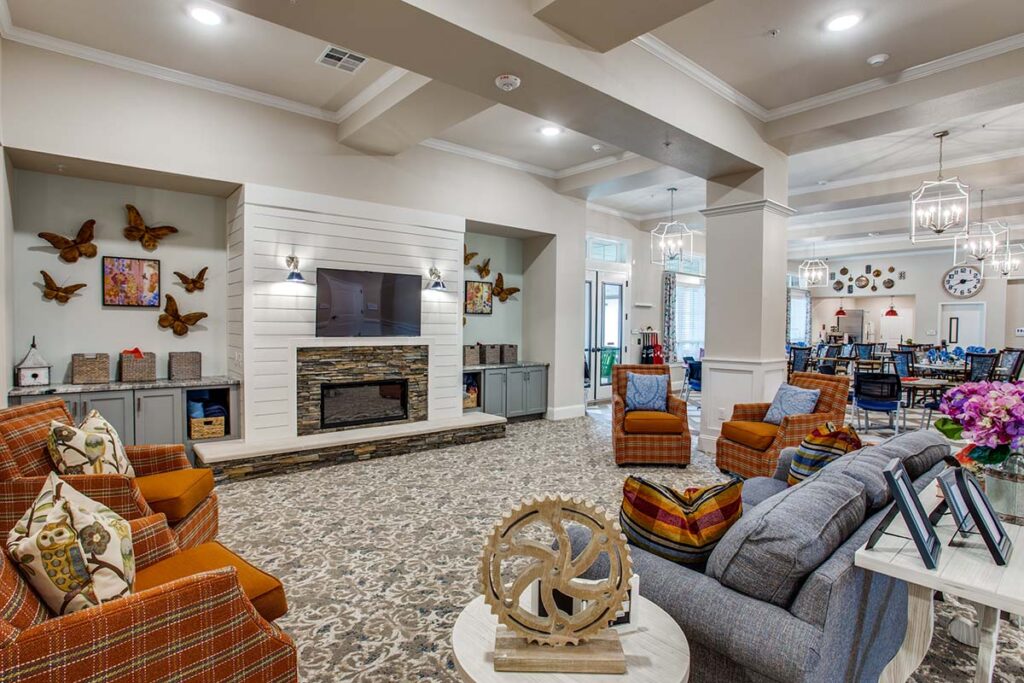 Welcome to The Cottage. Harvest of Aledo's thoughtfully designed Memory Care community offers a secure setting. Private residences encourage independence. The Cottage also features homelike communal living spaces, a dedicated courtyard garden, and activity stations. This environment fosters maximum social engagement. Loved ones can live here where it is always warm, cozy, and soothing.
Impressed By Our Senior Living Apartments?
See Our Community In Person!