Senior Assisted Living in North Texas
is Now Open in Aledo
Senior Assisted Living in North Texas
is Now Open in Aledo
Schedule a tour of Independent Living, Assisted Living, and Memory Care in Aledo, TX!
Welcome to Harvest of Aledo | Senior Living
in Aledo, Texas
At Harvest of Aledo, the journey continues. We are a senior living community of active, passionate residents and staff members who call Aledo home and consider each other family. Residents receive first-class service, custom care plans, and handcrafted dining experiences in a home-like setting. It's why our signature Passion Program was designed to encourage our residents to grow, play, connect, and engage. Our community has cozy gathering spaces where residents can cultivate new friendships with fellow North Texas seniors.
We are not just an assisted living and memory care community in Aledo. We are Aledo. And we not only show it, but we also live it daily. Join us at Harvest of Aledo and discover how deep our roots run.
Looking for Senior Living in Benbrook, TX? Experience Supportive Living Rooted in Community in Parker County, Texas at Harvest of Aledo.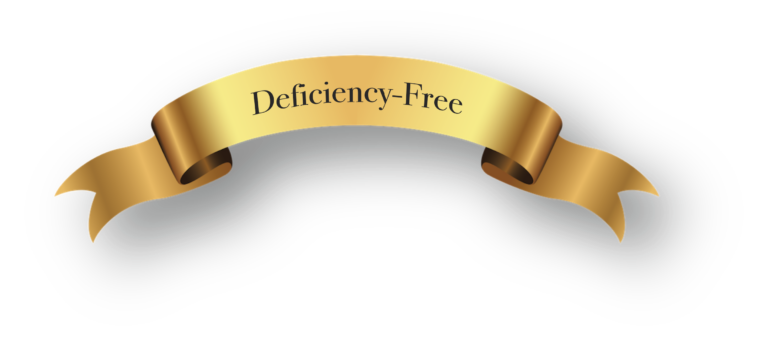 We are proud to say
we are deficiency free!
*Based on the most recent inspection from Texas Health and Human Services, we had no violations of state standards.
Feeling the rising costs due to inflation?
Curious to Learn More? Be Our Guest!
Stop By for a Quick Visit. It's As Easy as 1- 2- 3!
1. Give us a call or fill out the form below.
2. Choose the date and time that's best for you
3. Come see our passionate service in person. Meet our residents and our passionate team!
Would you love to work in an Aledo senior living community? Visit our Careers page.
Sneak Peek of Our New Community.
Come in to see for yourself!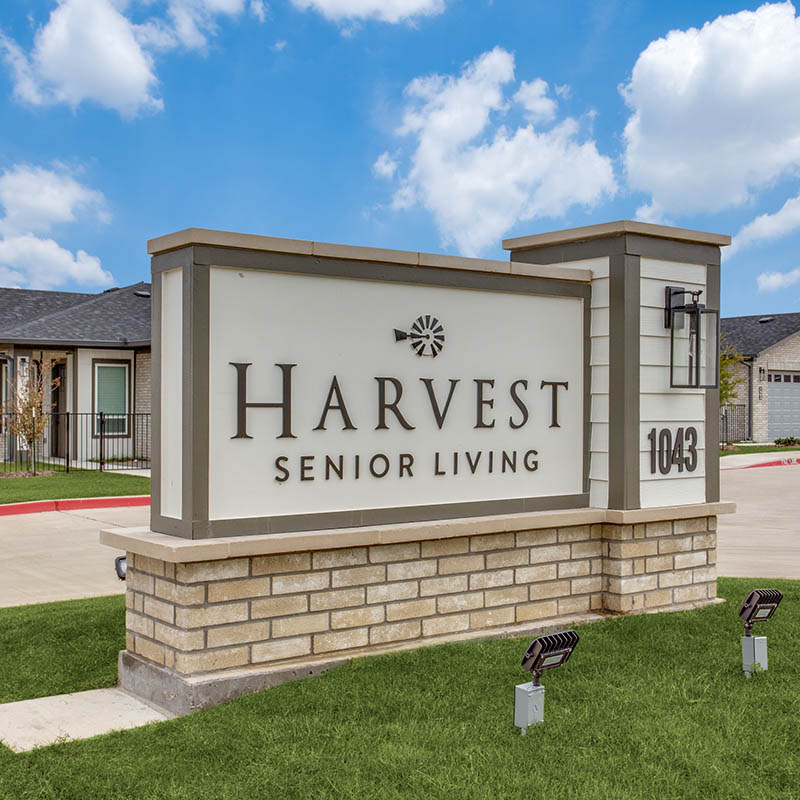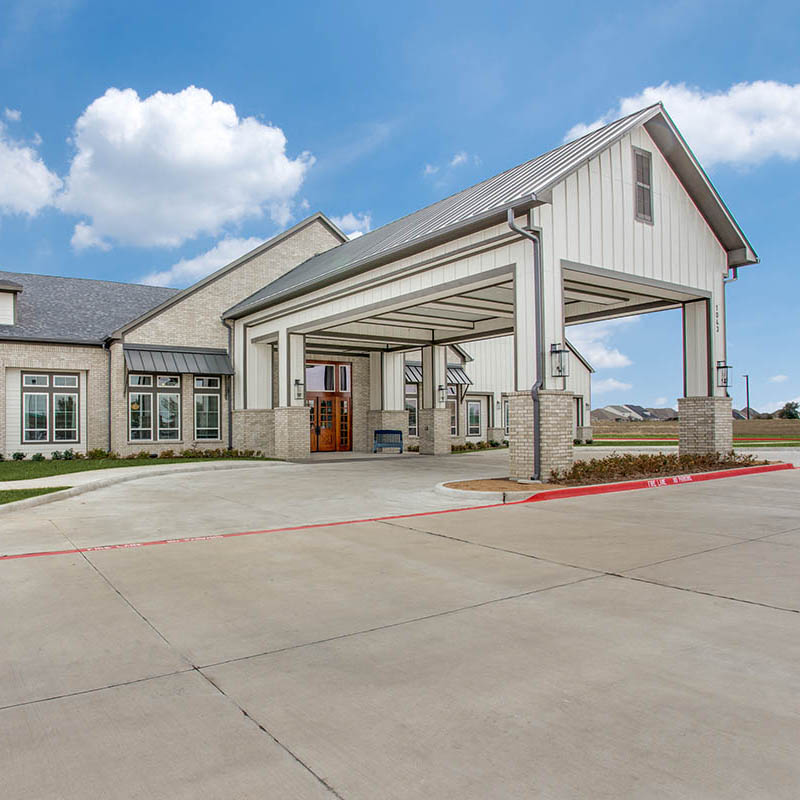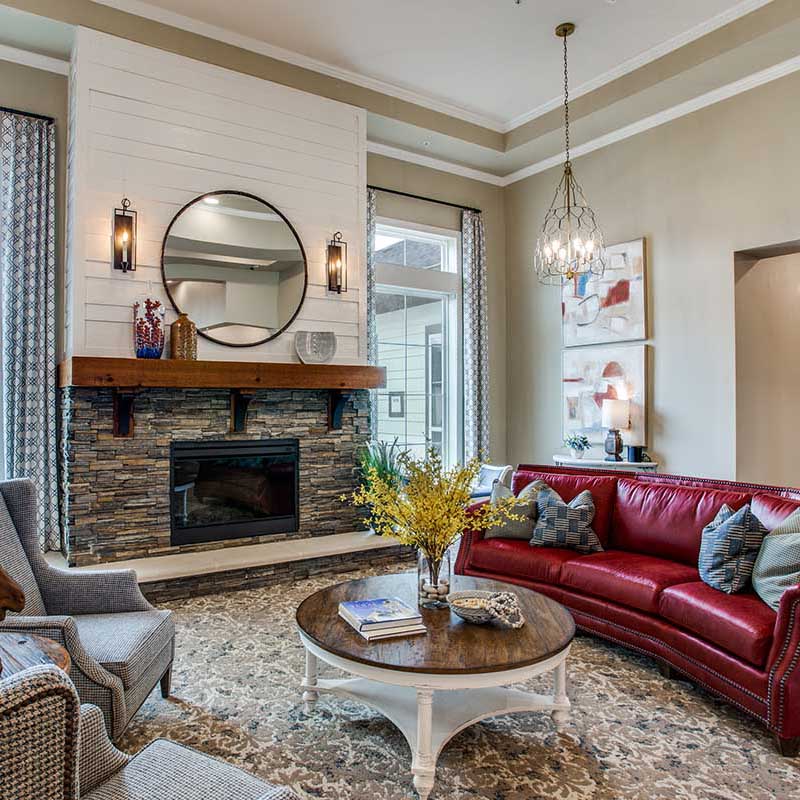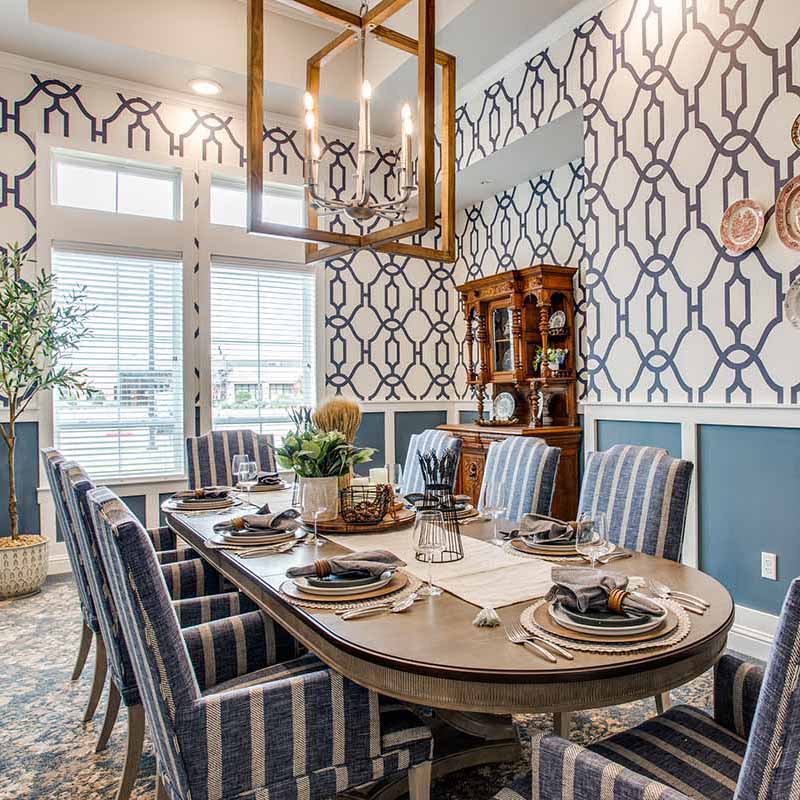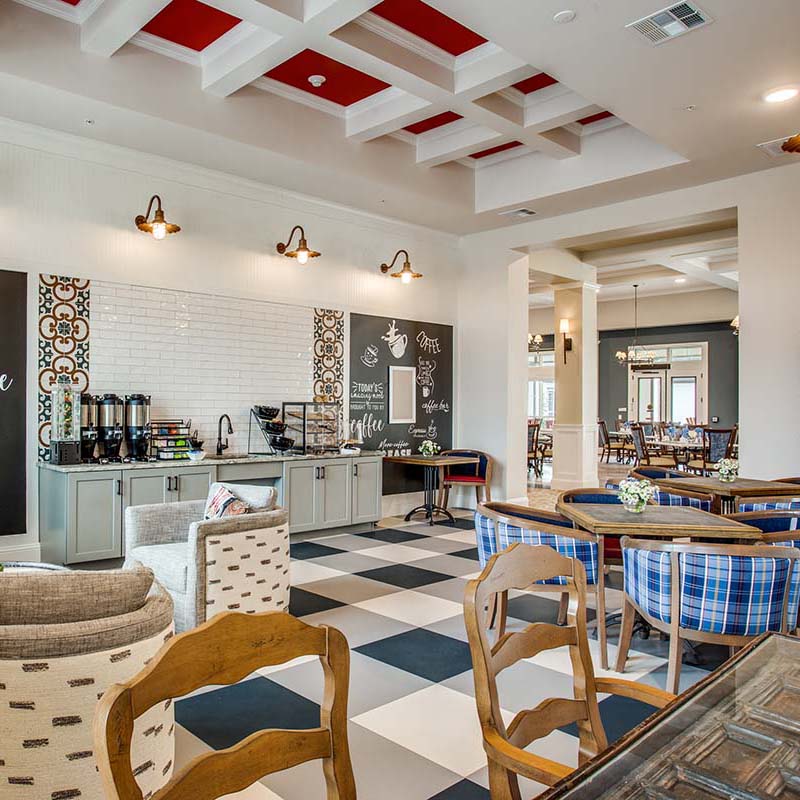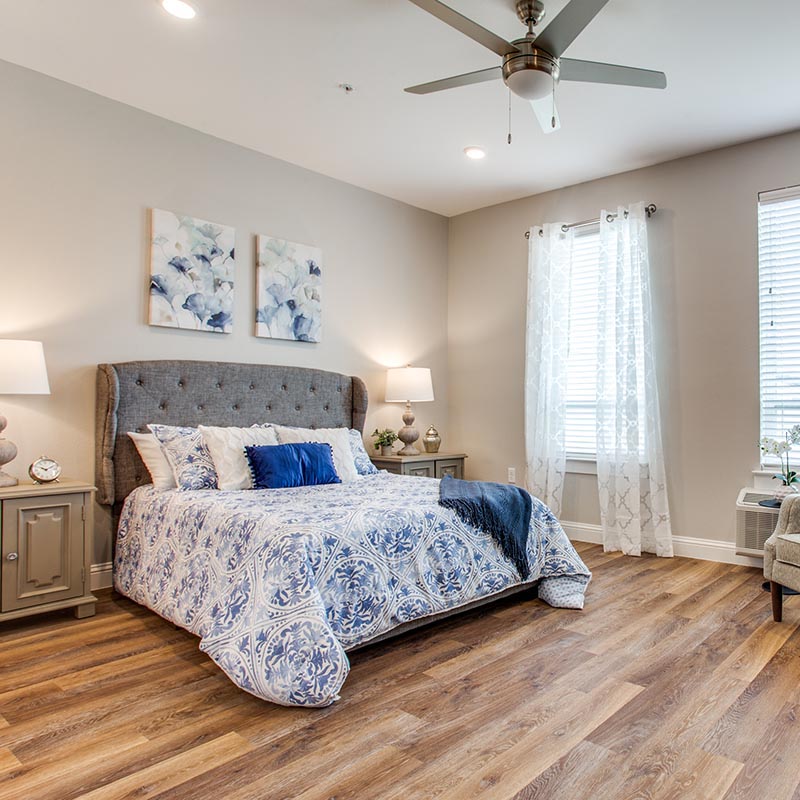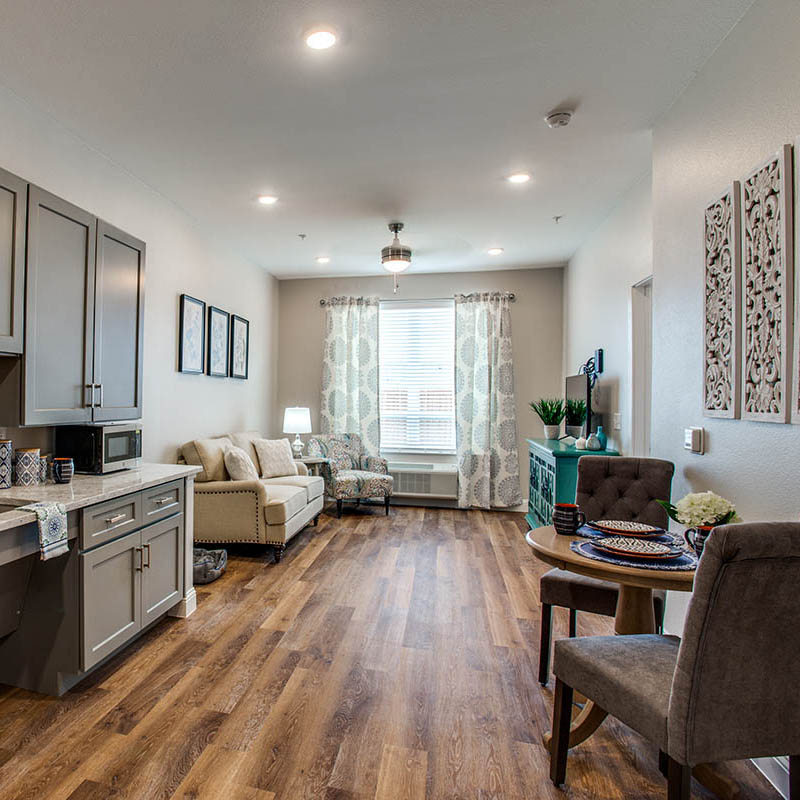 Texas Lifestyle Options and Aledo Senior Care
Achieve authentic freedom in your Texas retirement. Our wellness team in our community can't wait to show you how to live with independence and confidence. Continue your journey equipped with personalized care and support. Finding Aledo nursing homes may not be what you need. Learn more about our three stages of senior living services. Start living with passion at Harvest of Aledo.
Independent Living in Aledo, TX
Leave the dishes and yard work behind. Immerse yourself in an enthusiastic standard of living. Our Independent Living residents enjoy their retirement years in style in our pet-friendly apartments. Access to a full-service salon and state-of-the-art- fitness center makes life a never-ending vacation.
Assisted Living in Aledo, TX
Achieve true independence on your terms. Through our 24-7 passionate care services in private living spaces, we offer assurance and flexibility so our residents can live their best day, every day. Assisted Living in North Texas means engagement and enhancement are yours for the taking.
Let your loved one enjoy moments filled with purpose and laughter at Harvest of Aledo. We offer comprehensive and evidence-based Memory Care. We fulfill lives by keeping the staff-per-resident ratio high. After all, moments are what make a day, and we want our dementia care residents to feel loved and well-attended. For Alzheimer's care and family support, Aledo residents trust our specialized experts.
We're enhancing memory care with Certified Dementia Practitioner training for our community team leaders.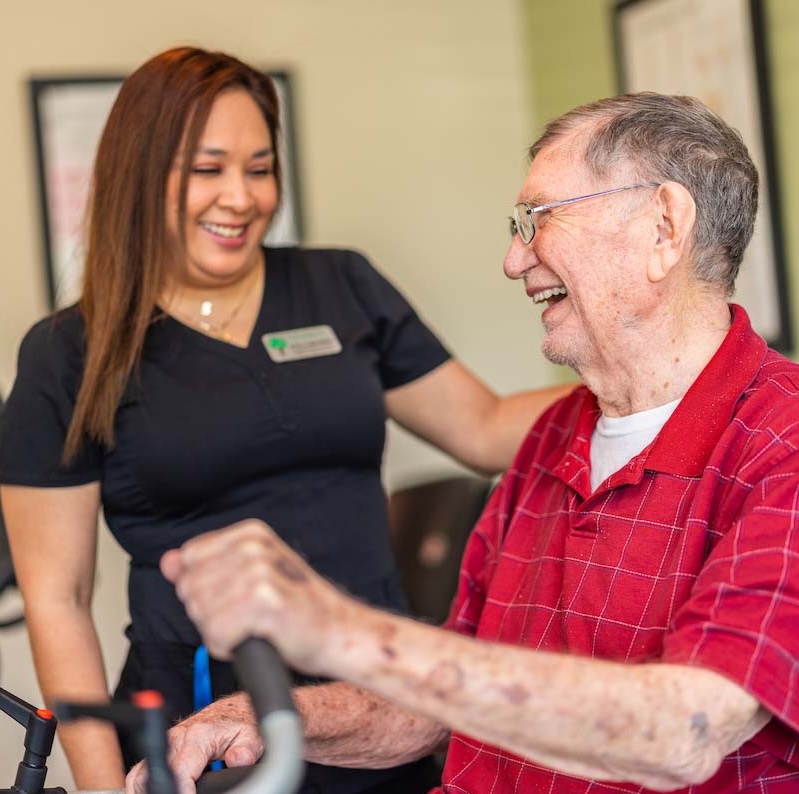 Our Signature Passion Program
Signature Programs for Seniors Living
West of Fort Worth
Our passion lies in offering top-quality care to seniors in the Fort Worth area, empowering them to live their best lives. Our revolutionary Passion Program infuses every aspect of our service with a deep passion. We believe that true fulfillment comes from being connected daily, whether through cleanliness, wellness, or joyous occasions.
Sagely is a suite of automated tools that keeps family members up-to-date on the latest community events. To establish a closer connection with your loved ones, try our interactive simulation, Dementia Live, which allows you to experience sensory challenges firsthand. Find out more about our exceptional programs.
Enjoy Senior Living in Aledo, Texas!
Harvest of Aledo offers Lone Star seniors an opportunity to enjoy a retirement lifestyle filled with fine dining and a sense of well-being. We welcome residents from nearby areas, such as Annetta, Benbrook, and Cresson, to join us in building new relationships, pursuing wellness goals, and exploring new passions.
Our services and amenities go beyond typical resort-style living and modern senior apartments, elevating your lifestyle. We proudly offer personalized assistance with daily living activities and housekeeping, making every interaction unique. Experience premier senior living in North Texas by scheduling a tour of Harvest of Aledo today. Discover how we can help you grow.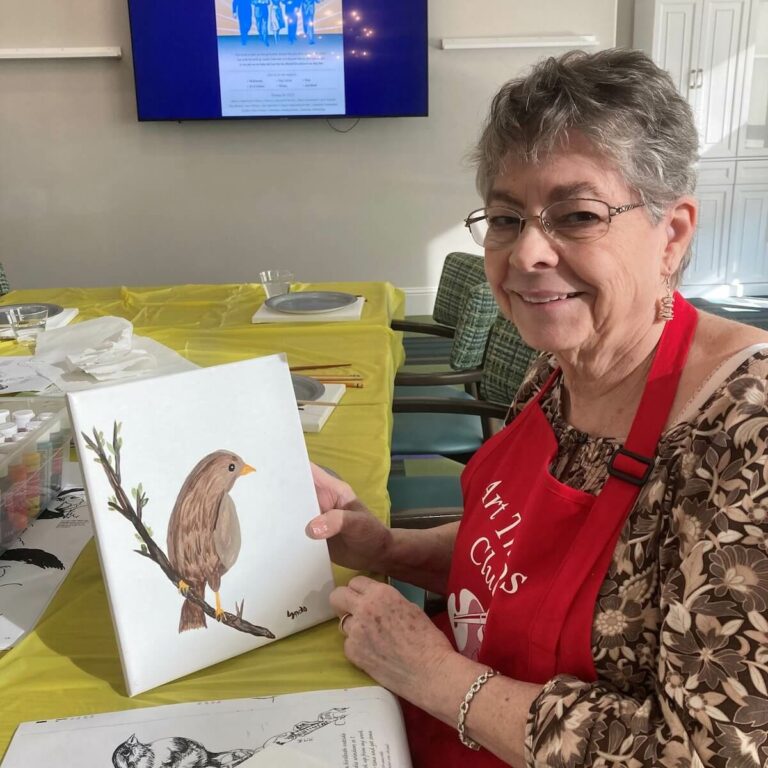 The Top 10 Questions to Ask When Choosing a Senior Living Community
Our Delicious Passionate Dining Program and Sample Menus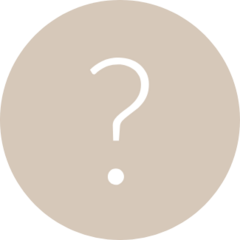 Give us a call at (682) 243-8640, or fill out our form by clicking below.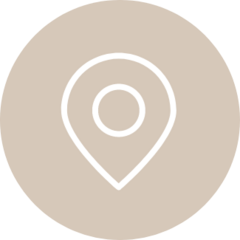 1043 Bailey Ranch Road,
Aledo, Texas 76008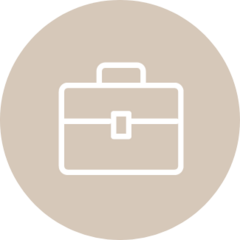 Work, serve, and grow
at this community.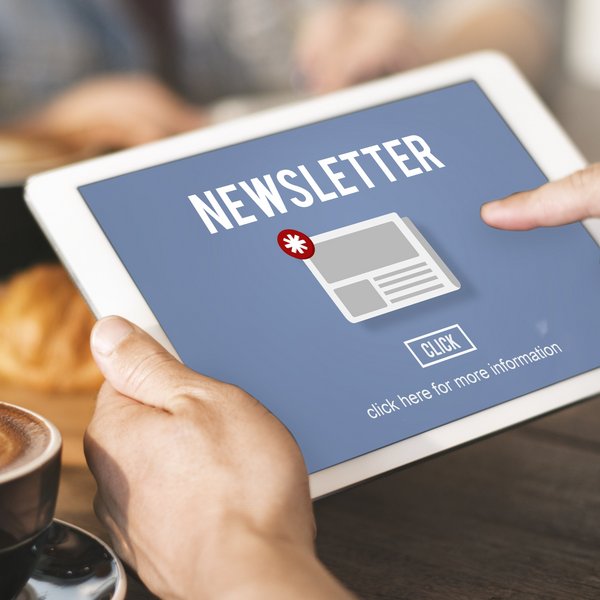 Each month, our community produces a newsletter for our residents to help connect members of our community. Residents, families, and friends of [community name] can keep up to date with community news, see photos from activities and events, share in resident celebrations, read fun facts and stories, and more! Check back monthly to see new highlights.