Seniors today want more than just apartment living and extra services to help them get through their day. They want upscale accommodations, resort-style amenities, activities and outings that inspire them, and a lifestyle consistent with what they've worked so hard for. In fact, today's seniors are spending more on luxury goods and services than previous generations.
Knowing who you are and what you like gets easier as you age. Retirement is the time in life to enjoy the fruits of your labor and put the effort into finding a community to call home that matches your wants and expectations. If you appreciate quality in what you purchase, then you should expect no less from senior living.
Having the lifestyle of your dreams: luxury senior living
Houston area seniors don't have to search far for a community that checks all the boxes. Opening in the summer of 2022, StoneCreek of Copperfield offers much to look forward to. Located on the walking trails alongside Horsepen Creek, you'll find luxury senior living in Houston, Texas. StoneCreek of Copperfield is convenient to access for family and friends. Located at the intersection of Highway 6 and Longenbaugh Drive, the community is less than five minutes from Freeway 290 and less than three minutes to FM 529.
Luxury means choice
At StoneCreek of Copperfield, residents can truly take advantage of enjoying their retirement. Imagine days filled with fun, adventure, and friends minus many of life's daily hassles like housekeeping and chores.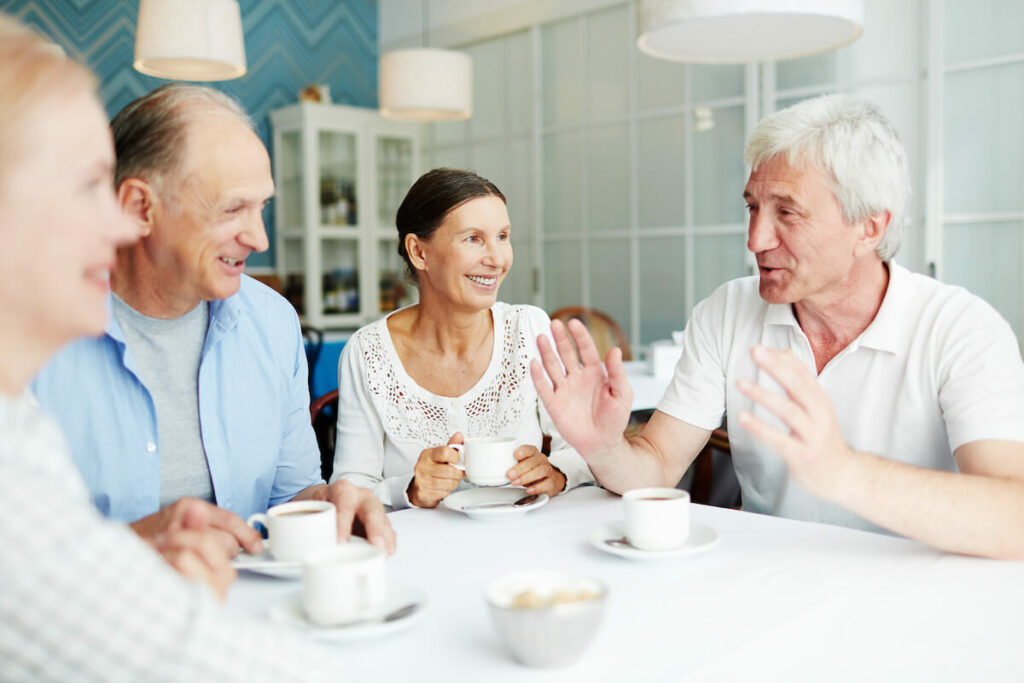 Independent living at StoneCreek of Copperfield offers chef-prepared dining, fun trips with your friends, and the comforts of having 24-7 staff at your service. Independent living cottages provide a maintenance-free lifestyle so you can focus more on doing what you love.
For those who need a bit more help with the day, Assisted Living at StoneCreek of Copperfield means living an empowered life that enhances authentic engagement and security. Imagine the peace of mind that comes with knowing 24-7 passionate care services are there for you in private, well-appointed, pet-friendly apartments. Age in place with ultimate comforts in a community that's easy to call home.
Expert Memory Care is also available at The Cottage. Here, residents enjoy a home-like atmosphere in the dementia and Alzheimer's wing that provides warmth and security, ensuring that every resident receives the personalized attention they deserve. Residents are able to focus on creating connections, friendships, and moments that matter.
No matter your level of care, StoneCreek of Copperfield creates an "always on vacation" experience for residents. With so many perks and amenities, luxury senior living in Houston, TX is just around the corner. Residents enjoy:
Beautifully appointed living spaces
Spacious floor plans
On-site, full-service salon
Wellness center and activities
Activity room
Fitness center
Beautifully landscaped courtyards with walking trails
Outdoor garden area
Library
Community Wi-Fi
Resort-style dining
One of the best parts of senior living is knowing that you have access to delicious dining and you only have to cook if you want to.
The passionate dining staff handcrafts each dining experience to feel like a multi-star restaurant every time. Residents are also encouraged to personalize their menus, give feedback, and dine with loved ones in comfortable gathering spaces.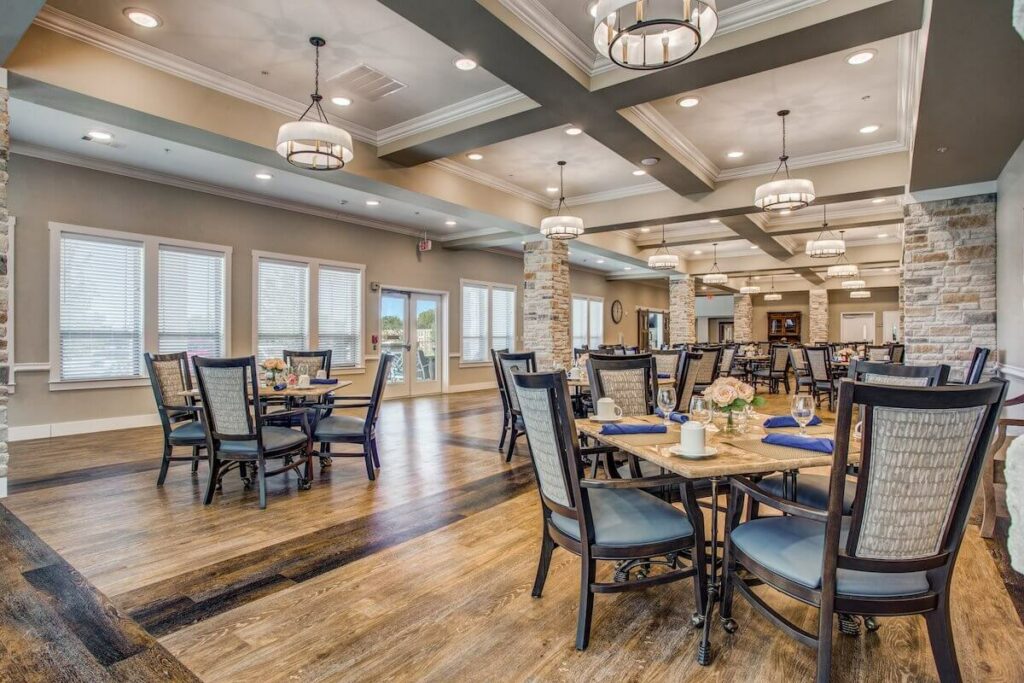 Take the time to enjoy your retirement years
Now is the time to think about what you value in your life. You've worked hard to save for retirement — isn't it time to enjoy it? Say "yes" to luxury senior living that meets your needs now and in the future at StoneCreek of Copperfield.
We're opening soon!
Don't wait to have the home you've been dreaming of. Contact us today at (281) 247-6240 to learn more about how you can experience luxury senior living in Houston, TX.