Welcome to StoneCreek of Copperfield.
Opening Summer 2022
Welcome to StoneCreek of Copperfield Senior Living in Houston, TX
Life should be passionately celebrated every day. Not only is this what we believe at StoneCreek of Copperfield, it's the motivation for everything we do. In our independent living cottages, we provide a maintenance-free lifestyle so our residents can spend more time doing what they truly love. In our assisted living and memory care community, we offer positive, person-centered support through tailored care plans designed to enhance each resident's quality of life.
All of our residents enjoy beautiful, well-appointed, pet-friendly living spaces enhanced by concierge-style service from a sincerely passionate staff. Our community also features the best in resort-style amenities, delicious chef-prepared dining, and a vibrant, celebration-focused lifestyle encouraged by our signature Passion Program.
We provide all of this because we also believe there's a distinct difference in living and living well — because we understand you don't just come to StoneCreek of Copperfield to stay. You come here to live.
Discover Upscale Senior Living Full of Life in Houston
At our community, we invite our residents to engage in the true meaning of retirement. Enjoy a life of adventure without the nuisance of tasks and chores. Independent Living at StoneCreek of Copperfield offers chef-prepared dining, fun trips with your friends, and the comforts of having 24-7 staff at your service.
Assisted Living at StoneCreek of Copperfield means living an empowered life that enhances authentic engagement and security. Our 24-7 passionate care services in private, well-appointed, pet-friendly apartments provide independence and a rich, fulfilling life.
Moments make up a day, and those moments make a life worth living. That's why we instill a loving, comprehensive approach to Memory Care in The Cottage. Here, residents enjoy a home-like dementia and Alzheimer's wing that provides warmth and security, ensuring that every resident receives the personalized attention they deserve. We fill our residents' days with laughter, deep connection, and meaningful friendship. Our team also keeps the staff-per-resident ratio high to provide optimal care.
Interested in Living at StoneCreek of Copperfield?
Fill out this form and our Community Relations Director will be in touch soon.
Our Signature Passion Program
Just 5 Minutes or 5 Miles
from Houston's Best:
StoneCreek of Copperfield sits directly on the beautiful walking trails alongside Horsepen Creek. Our Senior Living community is conveniently located on the intersection of Highway 6 and Longenbaugh Drive and is less than 5 minutes from Freeway 290, and less than 3 minutes to FM 529.  
Horsepen Creek & Trail ● The Berry Center of Northwest Houston ● The Boardwalk at Towne Lake ● Houston National Golf Club ● Lone Star College- CyFair ● Deputy Darren Goforth Park & Dog Park on Horsepen Creek ● Easton Commons Nature Park Butterfly Garden 
Our residents at StoneCreek of Copperfield have easy access to quality health care.  All of the following health care options are within a 15 mile drive from our community. 
Encompass Health Rehabilitation Hospital of Cypress ● North Cypress Medical Center ● Kindred Hospital of North West Houston ● Texas Children's Health Center ● HCA Houston ER 24/7 ● CVS Pharmacy ● Walgreens Pharmacy ● Willowbrook Pharmacy ● Kroger Pharmacy ● HEB Pharmacy
Though our residents enjoy the numerous on-site amenities and chef-prepared meals at our community, StoneCreek of Copperfield is also near many dining, shopping, and entertainment options, providing even more fun for our residents and their loved ones.
Carrabba's Italian Grill ● Fuddrucker's ● French Quarter Restaurant ● Willie's Grill and Icehouse ● Outback Steakhouse ● HomeGoods ● Best Buy ● Barnes & Noble ● Urban Day Spa ● Walmart Super Center ●  Target ● Copperwood Village ● Kroger ● Walgreens ●  Total Wine & More ● , Executive Nails and Spa ●  Copperfield Bowl
The Top 10 Questions to Ask When Choosing a Senior Living Community
Your Guide to StoneCreek of Copperfield's Amenities and Services
Our Delicious Passionate Dining Program and Sample Menus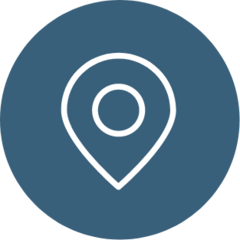 15800 Longenbaugh Dr,
Houston, TX 77095