Houston Senior Living That
Feels Like Home
Welcome to StoneCreek of Copperfield Senior Living in Houston, Texas!
StoneCreek of Copperfield is a new senior living community in Houston. Be among the first wave to call our resort-inspired campus home. Schedule a tour today!
Life should be passionately celebrated every day. Not only is this what we believe at StoneCreek of Copperfield, but it's also the motivation for everything we do. Our Independent Living cottages provide a maintenance-free lifestyle so our residents can spend more time doing what they truly love. Our Assisted Living and Memory Care community offers positive, person-centered support through tailored care plans designed to enhance each resident's quality of life.
All residents enjoy beautiful, well-appointed, pet-friendly living spaces enhanced by concierge-style service from a sincerely passionate staff. Our community also features the best resort-style amenities, delicious chef-prepared dining, and a vibrant, celebration-focused lifestyle encouraged by our signature Passion Program.
We provide all of this because we also believe there's a distinct difference between living and living well — because we understand you don't just come to StoneCreek of Copperfield to stay. You come here to live.
Discover Upscale Houston Senior Living that's Full of Life
Feeling the rising costs due to inflation?
Curious to Learn More? Be Our Guest!
Whether you're in Houston, Bellaire, Cypress, or anywhere else nearby, we invite you to stop by for a quick visit. It's as easy as 1- 2- 3!
1. Give us a call or fill out the form below.
2. Choose the date and time that's best for you
3. Come see our passionate service in person. Meet our residents and our passionate team!
Lifestyle Options and Senior Care in Houston, TX
Independent Living | Houston, TX
In our community, we invite our residents to engage in the true meaning of retirement. Enjoy a life of adventure without the nuisance of tasks and chores. Independent Living at StoneCreek of Copperfield offers chef-prepared dining, fun trips with your friends, and the comforts of having 24-7 staff at your service.
Assisted Living | Houston, TX
Assisted Living at StoneCreek of Copperfield means living an empowered life that enhances authentic engagement and security. Our 24-7 passionate care services in private, well-appointed, pet-friendly apartments provide independence and a rich, fulfilling life.
Memory Care | Houston, TX
For dementia care in Houston, StoneCreek of Copperfield offers families and residents relief and purpose. Moments make up a day, and those moments make life worth living. That's why we instill a loving, comprehensive approach to Memory Care in The Cottage. Here, residents enjoy a home-like dementia and Alzheimer's wing that provides warmth and security, ensuring that every resident receives the personalized attention they deserve. We fill our residents' days with laughter, deep connection, and meaningful friendship. Our team also keeps the staff-per-resident ratio high to provide optimal care.
Our Signature Passion Program
Personalized Experiences. Passionate Living.
Signature Programs in our Senior Living Community
At StoneCreek of Copperfield, we have a desire to elevate personalized care. Our signature Passion Program drives our team members to provide heartfelt service. Through engagement, cleanliness, and nutrition, we empower our residents to live with confidence and satisfaction every day.
Dementia Live, our immersive dementia simulation experience, helps family members build new bridges of understanding with their loved one receiving memory care in Houston, TX. Combine the power of exercise, creativity, memory recall skills, strategic thinking, and more with our cutting-edge brain exercise program, Fit For You. Learn more about our special programs.
Enjoy Your Life in Houston, TX!
We encourage Houston seniors to live well, dine well, and enjoy their lives. We offer personalized care and engaging activities so residents can pursue their passions, accomplish goals, explore new hobbies, and form new relationships.
Our team members look forward to offering you or a loved one individualized service, served with Houston hospitality. From housekeeping to activities of daily living, every interaction is unique to your needs. Now that's senior living that feels like home. Discover enjoying life. Schedule a tour today!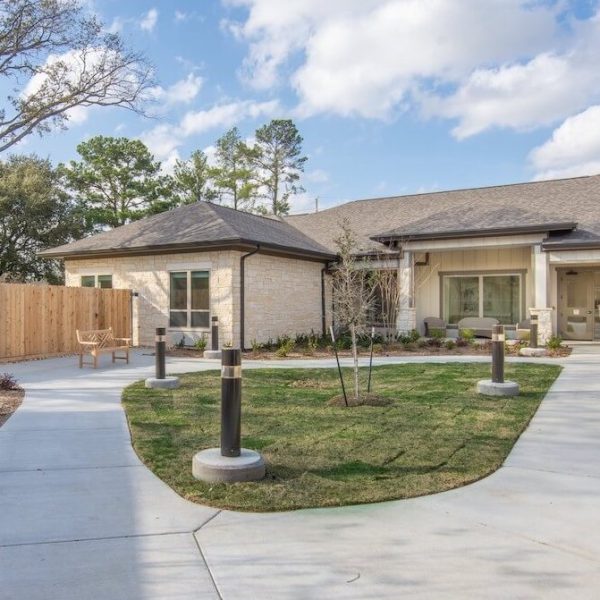 StoneCreek of Copperfield Is A Select Community!
We are thrilled to announce a new partnership with Select Rehabilitation and introduce their signature program, Life by Select Rehabilitation. With Select, residents will be given the highest quality physical, occupational, and speech therapies to help achieve optimal well-being.
All treatments, tests, and assessments offered by Select are completed onsite for a more convenient recovery journey. Select Rehabilitation services are accepted by most insurance policies, including Medicare.
Select helps bridge the gap between technology and person-centered care. VSTBalance is an automated fall-risk assessment tool that uses AI technology to identify fall risks and long-term solutions for older adults.
We're improving residents' lives by offering this service that is being utilized in over 3,000 senior living communities across the country. Get acquainted with this life-changing program today and take the first step towards a better tomorrow!

Just 5 Minutes or 5 Miles
from Houston's Best:
StoneCreek of Copperfield sits directly on the beautiful walking trails alongside Horsepen Creek. Our Senior Living community is conveniently located on the intersection of Highway 6 and Longenbaugh Drive and is less than 5 minutes from Freeway 290, and less than 3 minutes to FM 529.  
Horsepen Creek & Trail ● The Berry Center of Northwest Houston ● The Boardwalk at Towne Lake ● Houston National Golf Club ● Lone Star College- CyFair ● Deputy Darren Goforth Park & Dog Park on Horsepen Creek ● Easton Commons Nature Park Butterfly Garden 
Our residents at StoneCreek of Copperfield have easy access to quality health care.  All of the following health care options are within a 15 mile drive from our community. 
Encompass Health Rehabilitation Hospital of Cypress ● North Cypress Medical Center ● Kindred Hospital of North West Houston ● Texas Children's Health Center ● HCA Houston ER 24/7 ● CVS Pharmacy ● Walgreens Pharmacy ● Willowbrook Pharmacy ● Kroger Pharmacy ● HEB Pharmacy
Though our residents enjoy the numerous on-site amenities and chef-prepared meals at our community, StoneCreek of Copperfield is also near many dining, shopping, and entertainment options, providing even more fun for our residents and their loved ones.
Carrabba's Italian Grill ● Fuddrucker's ● French Quarter Restaurant ● Willie's Grill and Icehouse ● Outback Steakhouse ● HomeGoods ● Best Buy ● Barnes & Noble ● Urban Day Spa ● Walmart Super Center ●  Target ● Copperwood Village ● Kroger ● Walgreens ●  Total Wine & More ● , Executive Nails and Spa ●  Copperfield Bowl
The Top 10 Questions to Ask When Choosing a Senior Living Community
Your Guide to StoneCreek of Copperfield's Amenities and Services
Our Delicious Passionate Dining Program and Sample Menus
The Top 10 Questions to Ask When Choosing a Senior Living Community
Our Delicious Passionate Dining Program and Sample Menus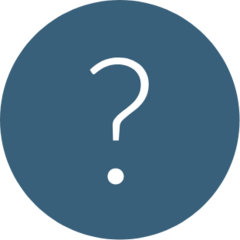 Give us a call at (281) 247-6240, or fill out our form by clicking below.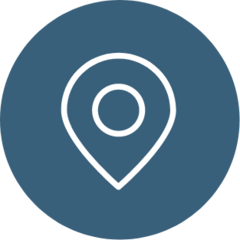 15800 Longenbaugh Dr,
Houston, TX 77095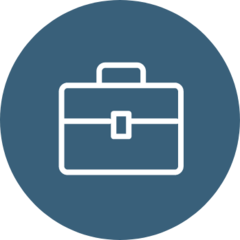 Work, serve, and grow
at this community.