Virtually Tour Senior Living Apartments in Missouri City, TX
Welcome to contemporary senior assisted living southwest of Houston. The Avenues of Fort Bend's beautifully designed Assisted Living community offers a new spin on the senior living experience. Get a 360° view of our senior living apartments in Missouri City below.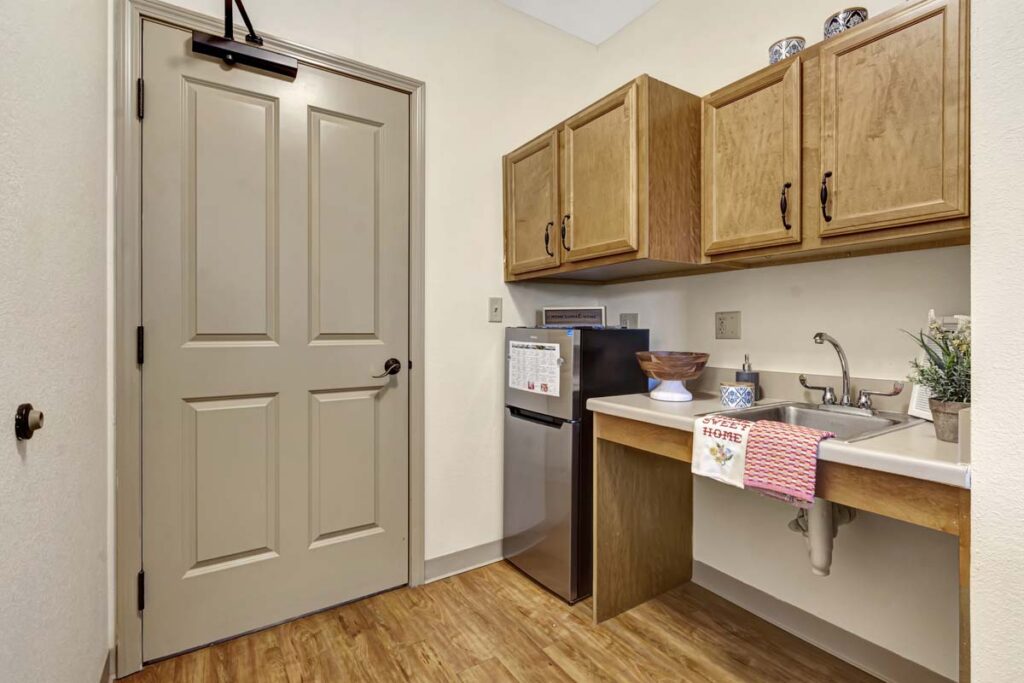 Assisted Living Apartment One
Bright natural light, granite countertops, and multiple storage areas make this studio design feel like a well-appointed home. Age in place comfortably with personalized care that comes to you in a beautiful living space. Feel free to bring your furry friend to this pet-friendly apartment.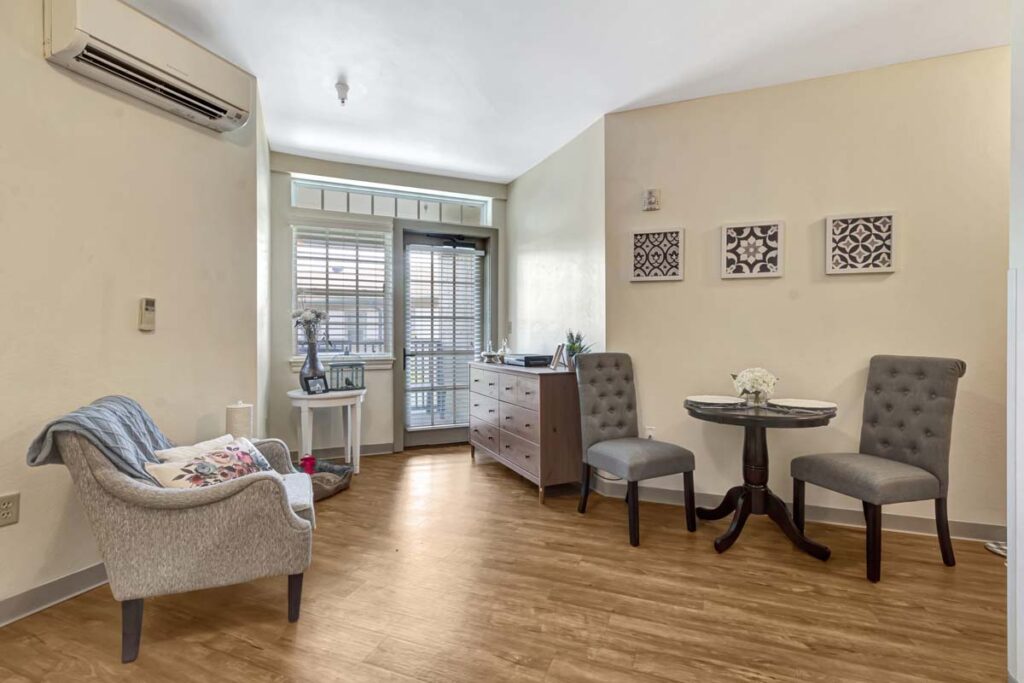 Assisted Living Apartment Two
A wall of natural light illuminates the Avenues of Fort Bend's second senior apartment option. The space opens to a private outdoor area that inspires the home. The accessible restroom features grab bars, an emergency alert system, and a walk-in shower for easy access. There is plenty of room for your pet to roam and play in this space.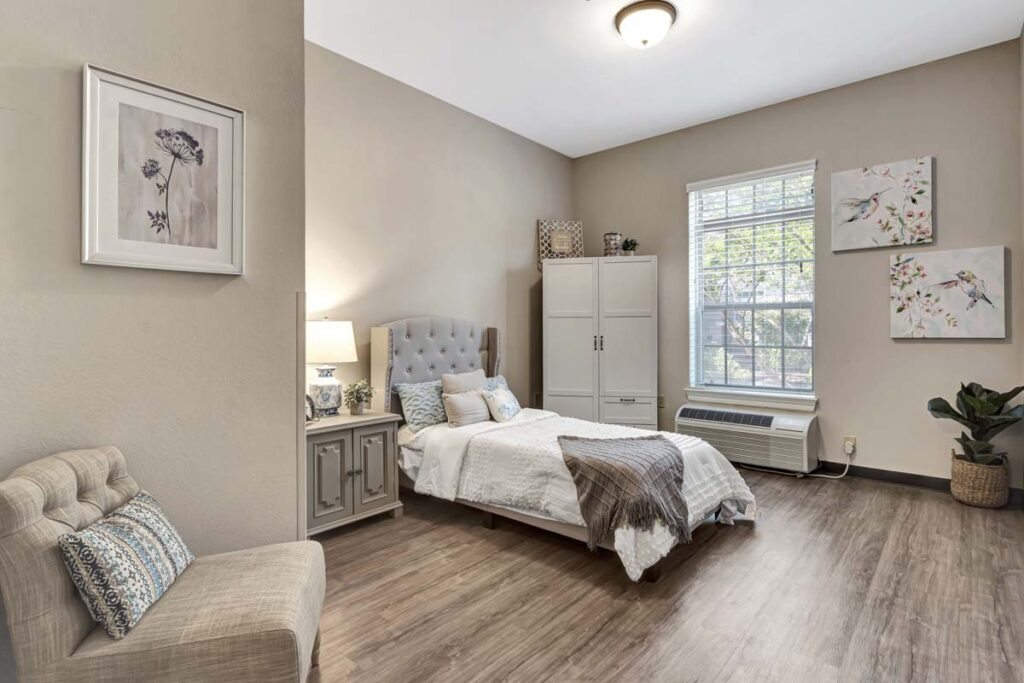 Welcome to The Cottage. The Avenues of Fort Bend's thoughtfully designed Memory Care community offers a secure setting where we encourage socialization and friendship. Our shared suites allow residents to form closer bonds and support systems. It's always cozy in The Cottage.
These Senior Living Apartments are Impressive. Visit Our Community In Person!