Memory Care starting at
$5,670
Passionate Care, Personalized —
Welcome to Memory Care in The Cottage
at The Grand
At The Grand, we believe that the good life for our Alzheimer's and dementia care residents is found in moments. Moments filled with happiness, kindness, purposefulness, and laughter. The kind of small, pleasurable moments that make life worth living. The ones that are best enjoyed in the present. That's why we offer a comprehensive, loving, evidence-based approach to Memory Care in The Cottage – because every moment makes a difference in the quality of life for our residents.
We intentionally keep the number of available rooms in The Cottage low and our staff per resident ratios high so that all of our residents can enjoy warm, attentive, compassionate care in a small, home-like environment. We want our Memory Care residents to feel like they're part of a caring, close-knit community. We want them to be reminded every day of two things we feel strongly about: that they're important and that they matter.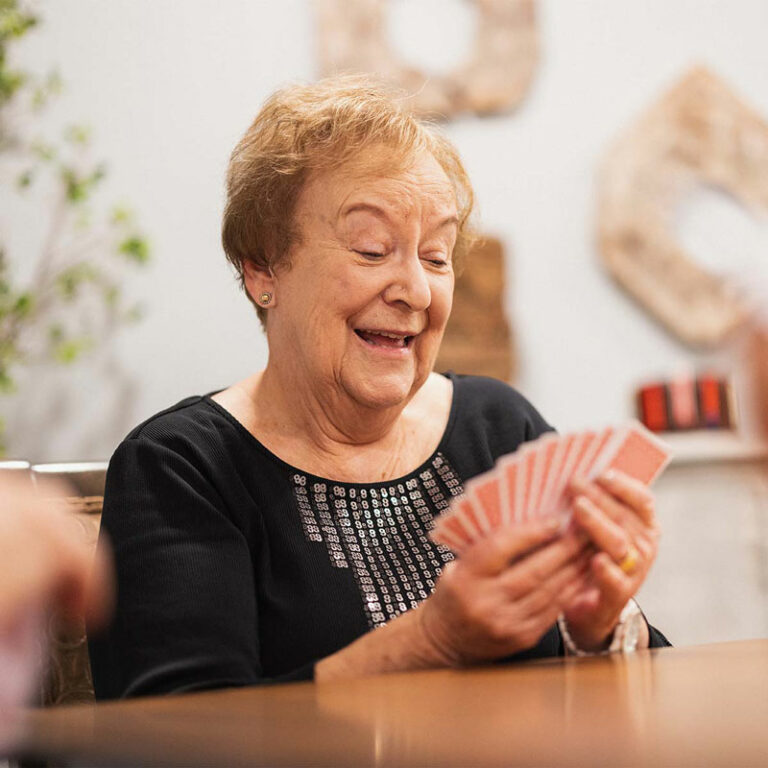 Local Personalized Services for Memory Care | Louisville, KY
Is Memory Care right for you? Take our survey below!
Specialized Memory Care Activities Focused on Quality of Life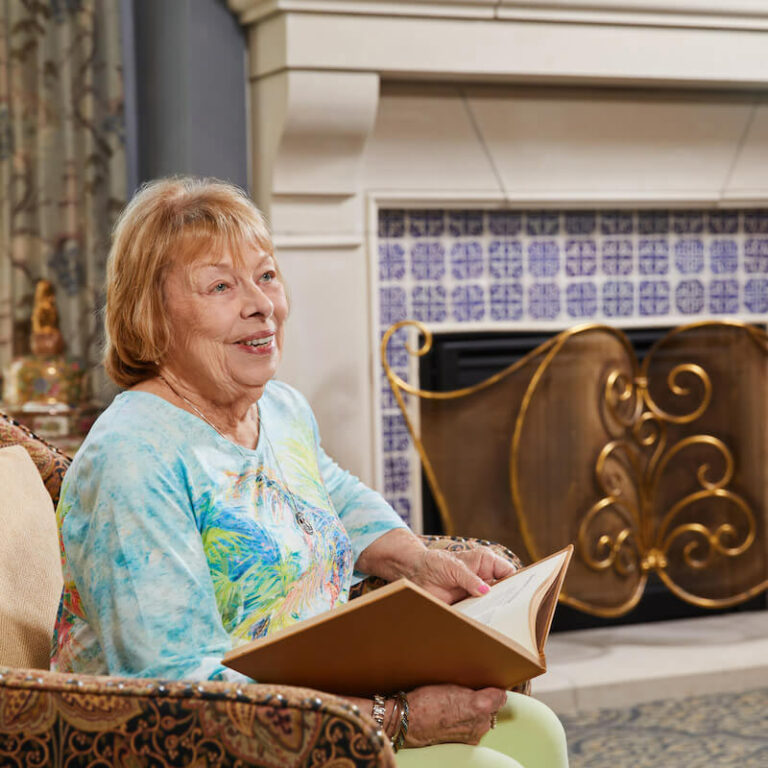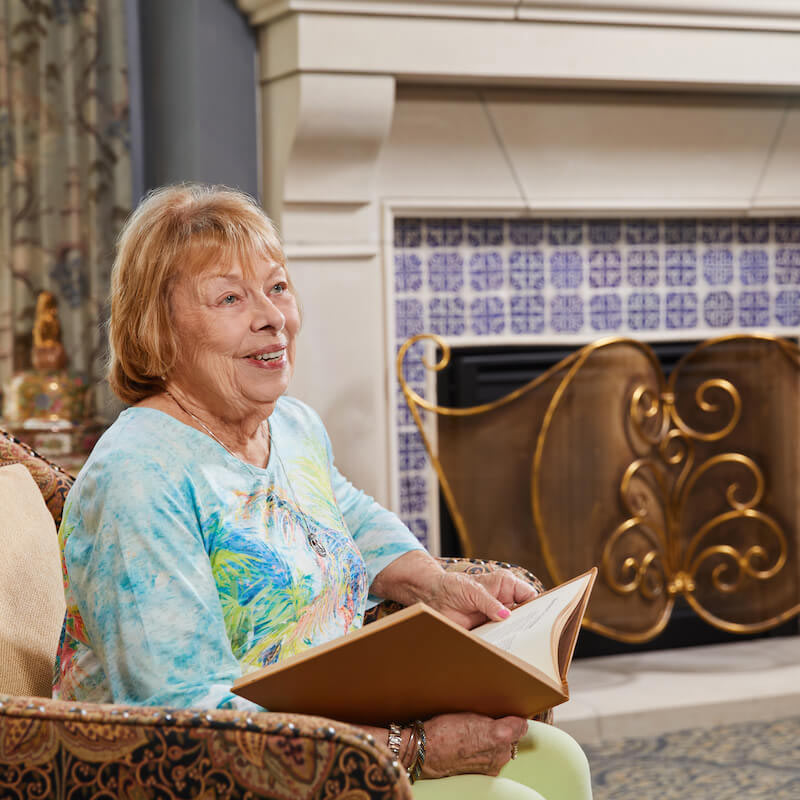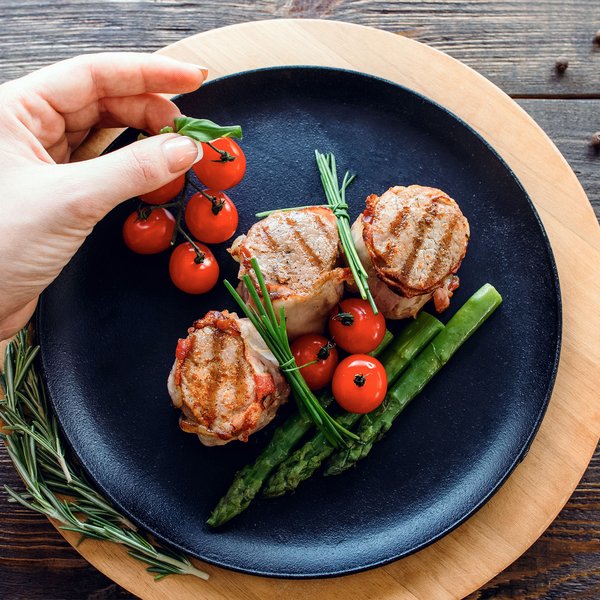 Enticing Memory Care Dining Experiences
Purposeful Louisville, KY Memory Care Amenities
We designed The Cottage at The Grand as a calm, homelike, open environment to inspire comfort and community as well as provide plenty of opportunities for independence. Residents of The Cottage live in their own, specialized, separate wing of the building. Each well-appointed suite or private room is created to be both accessible and easily navigable and opens onto a spacious, yet cozy living area.
We encourage all our residents to bring their own belongings and make their new residence their home. The Cottage features its own beautiful courtyard as well as a personal kitchen. Common area decorations are specifically chosen to inspire personal engagement, joyful tales, and happy memories. There are also plenty of cozy gathering spaces to encourage social interaction.
Dedicated wing of the building
Spacious, easily navigable apartments
Large, homelike, central living space
Activity stations
Separate kitchen
Dedicated activity area
Beautifully landscaped terraces
Outdoor patio
Salon
Theater and media room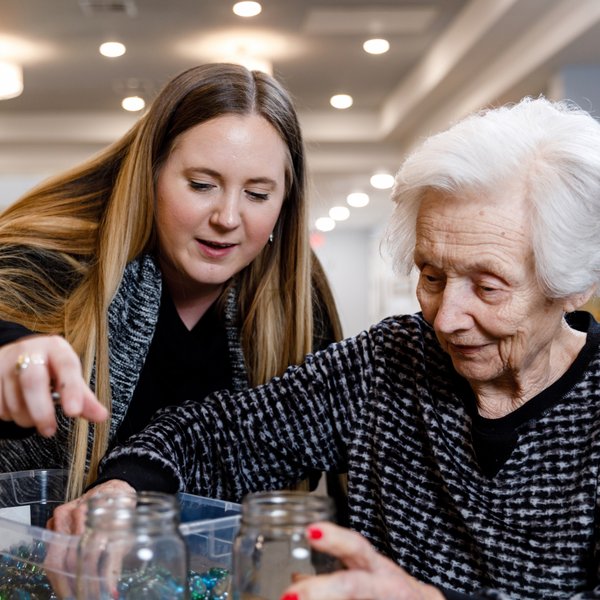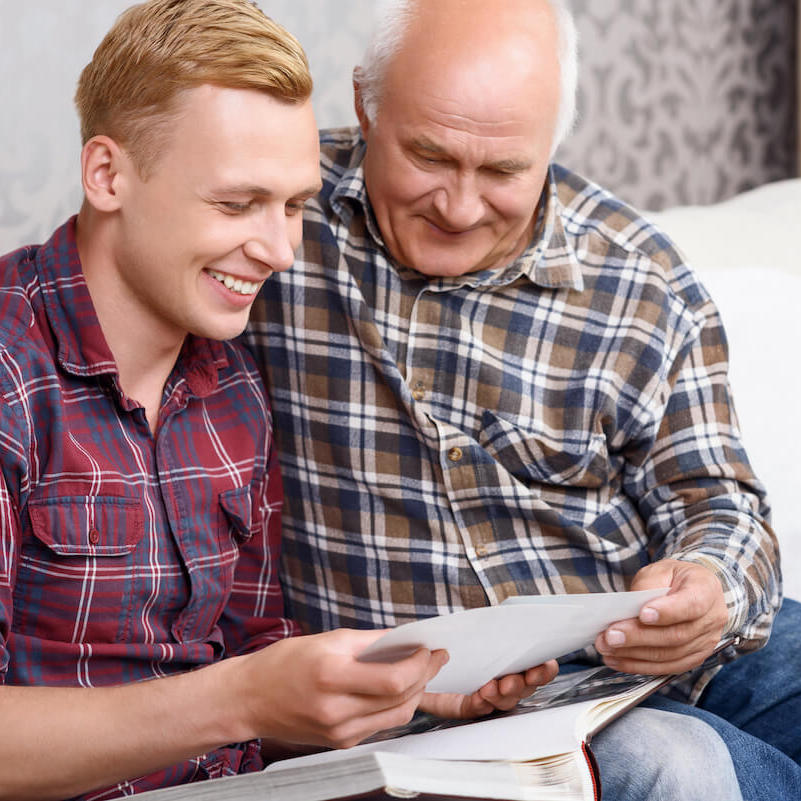 Is Memory Care right for you?
How do I know if it's time for
Memory Care?
Ready to Tour Our Louisville, KY Memory Care Community?