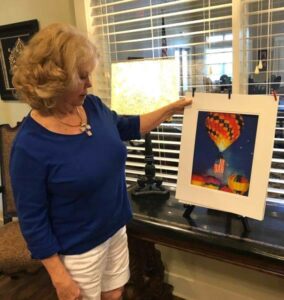 Arabella of Longview resident Sarah S. is a member of the Art Throbs club and an accomplished artist. Her community recently honored her with a Miracle Moment filled with some of her very favorite things.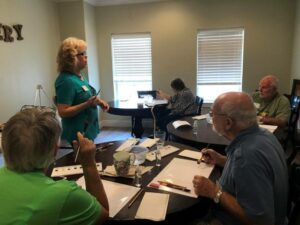 Sarah was surprised to see over 50 family and friends show up for a party in her honor. They dined on her favorites—tacos and margaritas, and her favorite singer, Bob McClendon provided the musical entertainment.
Sarah's art was also showcased for her friends and family to see. A long time Independent Living resident, Sarah hosts art classes every Tuesday for fellow residents. She's truly a special talent!
Live out your passion with us!
Learn more about spending more time devoted to your favorite pastimes at Arabella of Longview. Contact us today for a tour.