For seniors in Austin to Kyle, Dripping Springs, and New Braunfels, mobility issues may be a concern when considering senior living. Seniors with disabilities want to find an assisted living community that meets their needs.
Accessibility, accommodations, and inclusive care are not just buzzwords; they are an integral part of a fulfilling senior living experience. In this blog, we'll delve into the importance of these factors and showcase Ledgestone Senior Living as a prime example of a community that goes above and beyond to cater to seniors with disabilities.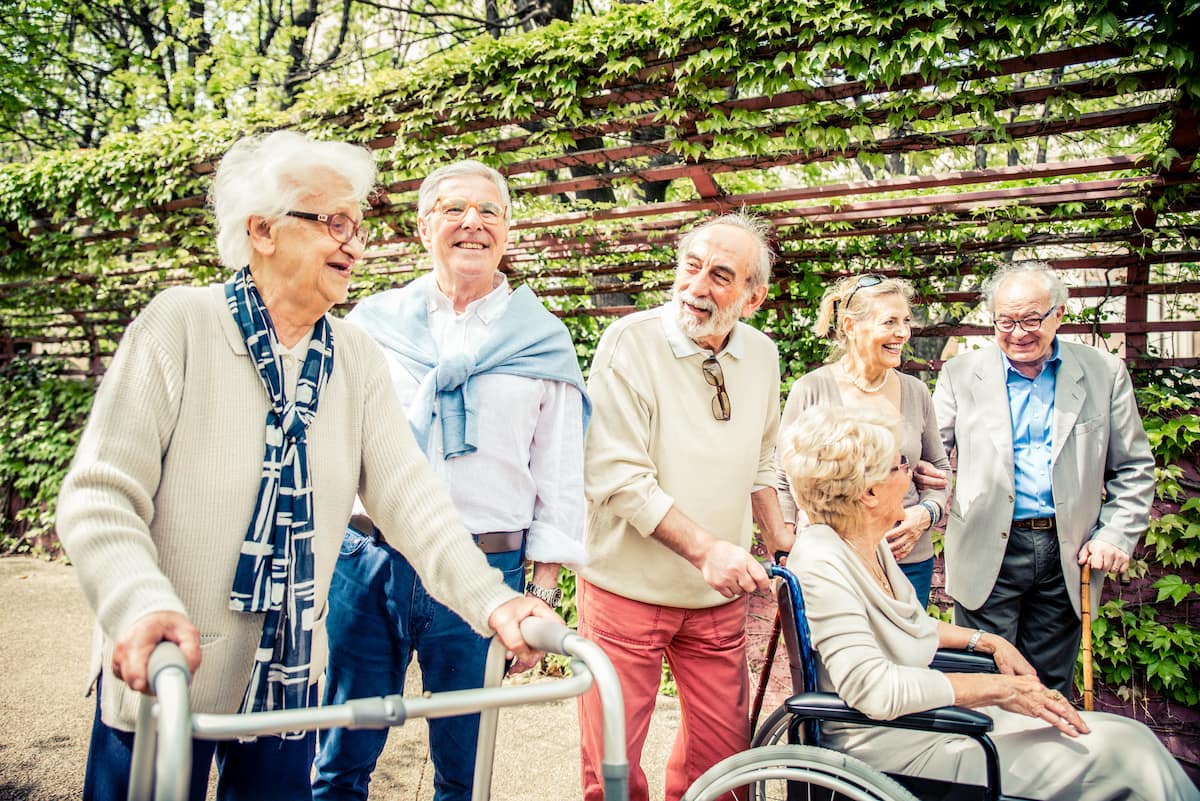 Accessibility for All
Accessibility isn't a privilege; it's a right. Seniors with disabilities deserve to live in an environment that respects their mobility challenges and fosters independence. Assisted living communities like Ledgestone Senior Living recognize the importance of barrier-free spaces, including:
Wheelchair Ramps and Elevators
Mobility challenges shouldn't hinder residents from accessing different areas of the community. Wheelchair ramps and elevators ensure seamless movement.
Wide Doorways and Hallways
Maneuvering a wheelchair or mobility aid is easier when doorways and hallways are wide enough to accommodate them comfortably.
Handrails and Grab Bars
Strategically placed handrails and grab bars provide much-needed support in bathrooms and common areas, reducing the risk of falls.
Tailored Accommodations
No two individuals with disabilities are the same. That's why personalized accommodations are vital for providing a high quality of life. Ledgestone Senior Living takes this to heart, offering:
Accessible Living Spaces: Apartments are equipped with accessibility features such as roll-in showers, lowered countertops, and lever-style handles that make daily routines hassle-free.
Addressing Physical and Emotional Well-being: Assisted living should extend beyond physical needs. Emotional well-being is equally crucial. Ledgestone Senior Living excels in this regard.
Trained Staff: Led by compassionate professionals, the staff is trained to offer care that respects each resident's dignity and unique requirements.
Engaging Activities: Inclusivity extends to activities. Ledgestone's diverse activity calendar ensures that everyone can participate and enjoy meaningful engagement.
Supportive Community: Residents at Ledgestone form a close-knit community, fostering a sense of belonging that can positively impact mental and emotional health.
Since Ledgestone is located in Austin, TX, it is a convenient destination for seniors outside of San Antonio, Kyle, and New Braunfels. Mobility concerns can be a thing of the past, living in an attentive community like Ledgestone. Residents maintain their independence while enjoying perks like:
Pet-friendly apartments
Outdoor living area
Full-service salon
Fitness room
Lounge
Walking paths
Library
Beautifully landscaped courtyard
Activity room
Ledgestone Senior Living: Assisted Living Excellence
Nestled in the heart of Austin, Ledgestone Senior Living stands as a testament to what an inclusive assisted living community should be. Its commitment to accessibility, accommodations, and inclusive care shines through in every aspect of its operations. Residents benefit from a serene environment where their needs are met with dignity and respect. Ledgestone's dedication to providing an outstanding experience for seniors is clear in its passionate team, programs, and services.
Aging should be characterized by comfort, support, and a sense of belonging. Communities like Ledgestone Senior Living understand the importance of tailoring services to meet the unique needs of seniors with disabilities. Through accessibility, personalized accommodations, and inclusive care, these communities create environments where every resident can thrive. When considering senior living options, prioritize inclusivity and choose a community that values the well-being of every individual, such as Ledgestone Senior Living.
Find a community that enhances senior mobility.
New Braunfels, Kyle, and Drippings Springs seniors who are looking for excellent senior care are invited to tour today!