Friends and Savings Never Felt So Good
Senior Assisted Living In Austin, TX
Welcome to Ledgestone Senior Living in
Austin, TX
Ledgestone is a premier senior living campus located in South Austin Hill Country near the vibrant historic town of Dripping Springs, known as the "Gateway to the Hill Country." Ledgestone was selected as the Best of Dripping Springs by Dripping Springs News.
Welcome to personalized Independent Living, Assisted Living, and Memory Care in Austin, Texas. Ledgestone offers multiple dining venues and enhanced amenities, including a zero-gravity outdoor pool, billiards room, art studio, fitness studio, movie theater, and full-service salon. Our active residents enjoy a vibrant and robust activities calendar with multiple social and cultural outings, live music performances, and exercise programs such as Tai Chi, water aerobics, and more.
For senior living, Austin, TX is the place to be, and our community's leadership team registers over 20 years of experience in hospitality and care for older adults. Ledgestone residents are well cared for in all facets of retirement living, including wellness, dining, and resident engagement. Life at Ledgestone Senior Living is as dazzling as the nearby waterfalls of Dripping Springs.
Come home to solace and luxury in our pet-friendly senior apartments in Austin, TX. Local attractions, shopping centers, and restaurants are a short drive or a complimentary ride away. The Ledgestone senior living community is a great place to call home, from happy hour to superb dining and fantastic outings
Experience Senior Living Full of Texas Hospitality in the Gateway to the Hill Country
Feeling the rising costs due to inflation?
Curious to Learn More? Be Our Guest!
Stop By for a Quick Visit. It's As Easy as 1- 2- 3!
1. Give us a call or fill out the form below.
2. Choose the date and time that's best for you
3. Come see our passionate service in person. Meet our residents and our passionate team!
Lifestyle Options and Senior Care Services
For dementia care, independent lifestyles, or Assisted Living, South Austin is the perfect location for seniors to call home. We want to enrich and celebrate every resident's life with ​​individualized care and superior service.
Independent Living in Austin, TX
Imagine a life without endless chores and menial tasks – where every moment is yours for the taking. Our Independent Living option removes burdens from seniors' lives and introduces them to convenience and freedom. Imagine easy retirement living with concierge services, dining on-demand, and around-the-clock on-site staff.
Assisted Living in Austin, TX
We want our residents to be vibrant, active, and happy. Our program for Assisted Living in Austin, TX offers personalized assistance and engaging activities. With passionate care services and opportunities to build a social network, we empower our seniors with the confidence to live their fullest lives.
Memory Care in Austin, TX
Find Austin Alzheimer's care at Ledgestone. Discover how your loved one can benefit from the capable hands in our Memory Care neighborhood, The Cottage. Our specialized team utilizes a comprehensive, evidence-based approach to provide comfort and purpose. We maintain a strict staff-to-resident ratio to ensure your loved one receives attentive and compassionate care.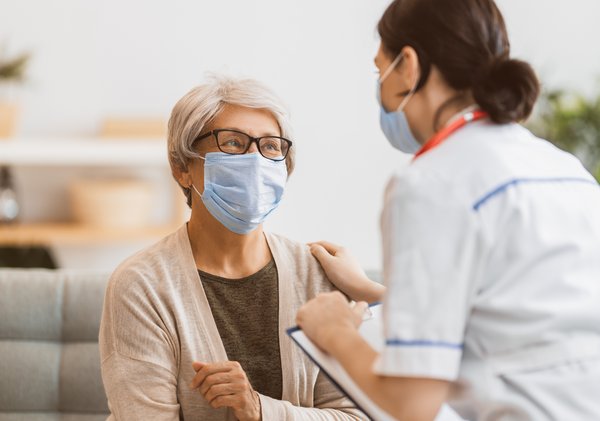 Convenient Passionate Senior Care in Austin, Texas
Ledgestone provides Assisted Living and Memory Care residents with comprehensive and compassionate senior care in the comfort of their homes through a partnership with Austin Geriatric Specialists. Serving the Austin area for more than 25 years, Austin Geriatric Specialists consists of board-certified internal medicine, family practice, geriatric physicians, and advanced practice nurses with specialized training in geriatrics. Ledgestone is thrilled to offer our senior residents this in-community service and a high level of Passionate Care.
Our Signature Passion Program
Personalized Experiences and Signature Programs in South Austin Senior Living!
At Ledgestone, our passion is to empower seniors to live the best quality of life possible. Our signature Passion Program was born from this sentiment. Through passionate service, cleanliness, and care, we want our residents to feel entertained and fulfilled at every moment.
Family members can keep up with loved ones and the latest community events with Sagely, our convenient suite of automated tools. Immerse yourself in Dementia Live, a high-impact dementia stimulation that allows participants to experience first-hand what it's like to live with cognitive impairment and sensory change. Learn more about our special programs to see what's in store.
Welcome to senior assisted living, Austin style! Carefree retirement living goes beyond contemporary finishes and resort-style amenities. Our Independent Living, Assisted Living, and evidence-based dementia care programs in Austin, TX allow seniors to live with passion and purpose.
In addition to excellent care and engaging activities, residents dine well and live well. Seniors can pursue their passions, accomplish goals, and explore new hobbies and relationships.
Our team members look forward to offering you or a loved one individualized service, served with Austin hospitality. From housekeeping to activities of daily living, every interaction is unique to your needs. Arrange a tour to discover why senior living with friends and savings never felt better!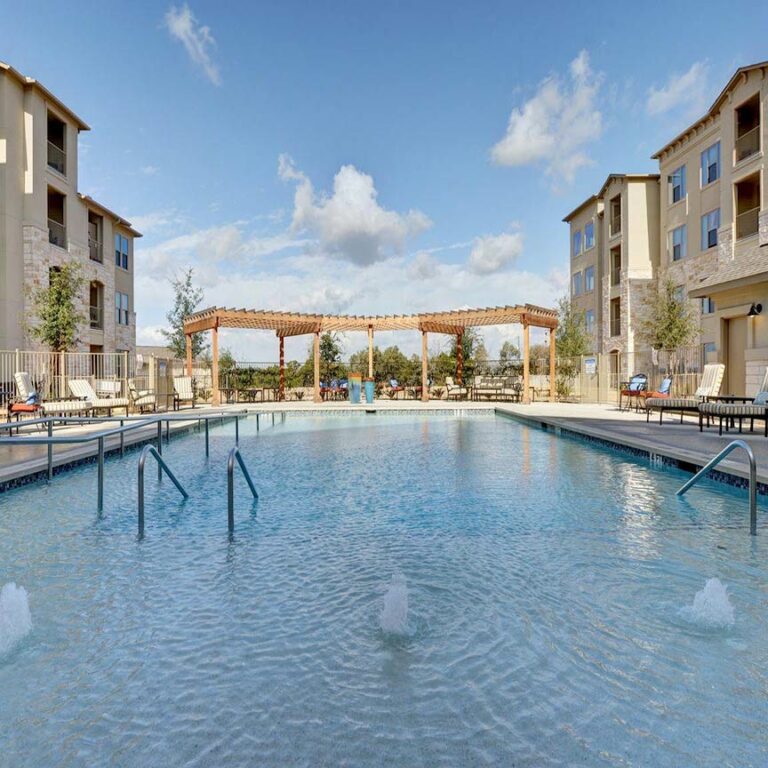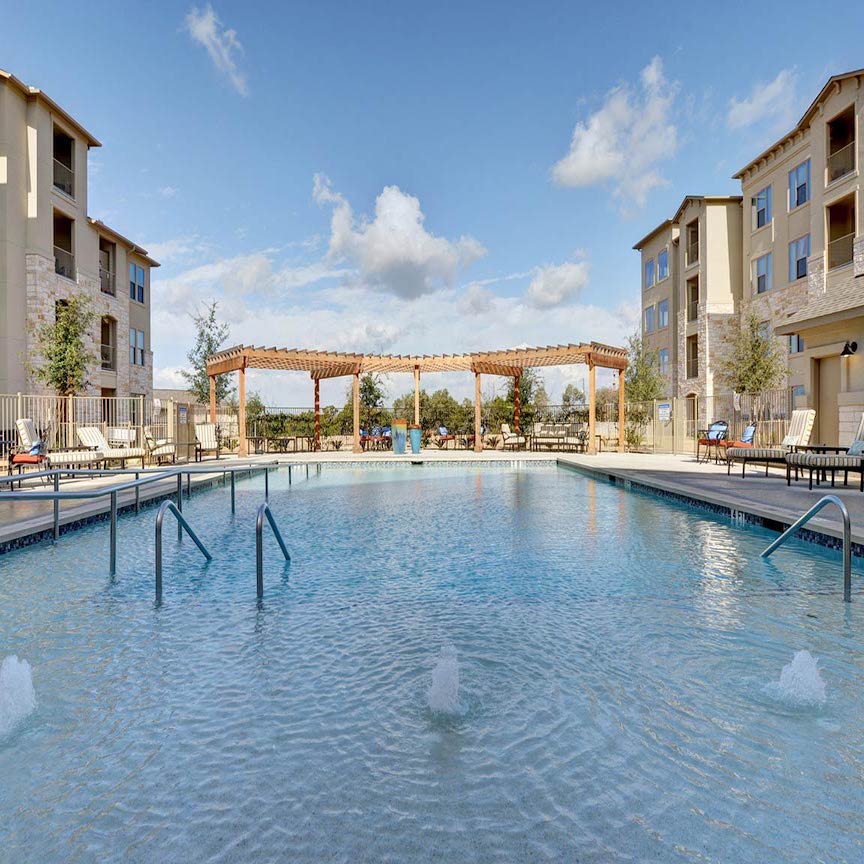 Just 5 Minutes or 5 Miles
the Best of Southwest Austin:
Dripping Springs is a suburb of Austin, TX and located to the southwest of Austin. Ledgestone Senior Living is located halfway between the Y at Oak Hill and the center of Dripping Springs off HWY 290. It is directly across from Belterra Village Shopping Center. This Community is 34 minutes form the Austin-Bergstrom International Airport.
Many local wineries, breweries and tasting rooms ● Dripping Springs is the wedding capital of Texas and boasts many Airbnb's. ● Historic Salt Lick Barbecue ● Hamilton Poole Reservoir ● Grey Rock Golf club ● Polo Tennis Club ● The Mercer Street Dance Hall ● Hudson's on Mercer ● Bass Concert Hall and Austin Symphony ● Movie Theater in Belterra
Our residents at Ledgestone have easy access to quality health care.   In fact, Ascension Seton Southwest Hospital is less than 7 miles from us.  Many primary care physicians and specialist also have offices in the area.   All of the following health care options are within a 15 mile drive from our community. 
Ascension Seton Southwest Hospital ● Baylor Scott & White Medical Center ● St. David's South Austin Medical Center ● Ascension Seton Medical Center Austin ● Ascension Seton Southwest Hospital ● The Hospital at Westlake Medical Center ● Ascension Seton Dripping Springs Health Center ● Lewis Family Medicine Urgent Care ● Five Star ER and RediClinic ● Austin Regional Clinic ● Premier Family Physicians ● St. David's Emergency Center-Bee Cave ● Walgreens ● Dripping Springs Pharmacy ● Lake Hills Pharmacy ● CVS ● Martin's Wellness at Dripping Springs Pharmacy ● Solutions Pharmacy ● Lake Hills Pharmacy ● Walgreens
Belterra Village Shopping Center ● Hand Made at Nutty Brown ● Shops at Arbor Trails ● CVS ● H-E-B ● Randalls ● Sprouts ● Target ● Spoon + Fork Kitchen ● The League Kitchen & Tavern ● The Switch BBQ ● Simply Pho House ● Taco Margarita ● Dos Olivos Market ● Torchy's Tacos ● Summer Moon Coffee ● And much more located along Highway 290
Are you looking for a passionate senior living community? Find out what questions to ask during your search.
Discover how Ledgestone can be your home — contact us today.
The Top 10 Questions to Ask When Choosing a Senior Living Community
Your Guide to Ledgestone's Amenities and Services
Our Delicious Passionate Dining Program and Sample Menus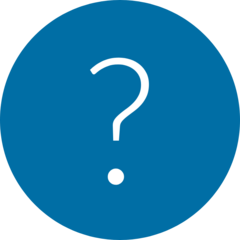 Give us a call at (512) 645-1445, or fill out our form by clicking below.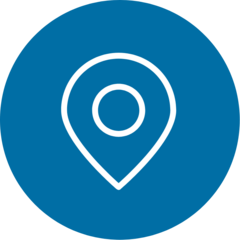 13150 Four Star Blvd.
Austin, TX 78737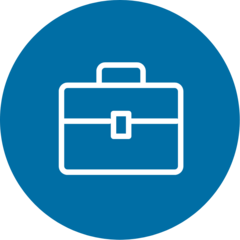 Work, serve, and grow
at this community.