StoneCreek of Copperfield is a brand-new assisted living community in Houston, Texas. We're located near Eldridge Parkway, perfect for seniors seeking a comfortable, convenient, and secure place to call home.
Our senior living community has something for everyone, from its month-to-month assisted living apartments to incredible amenities and activities. Let's look at some of the fantastic neighborhoods, attractions, and other areas within Houston that make up this vibrant assisted living community.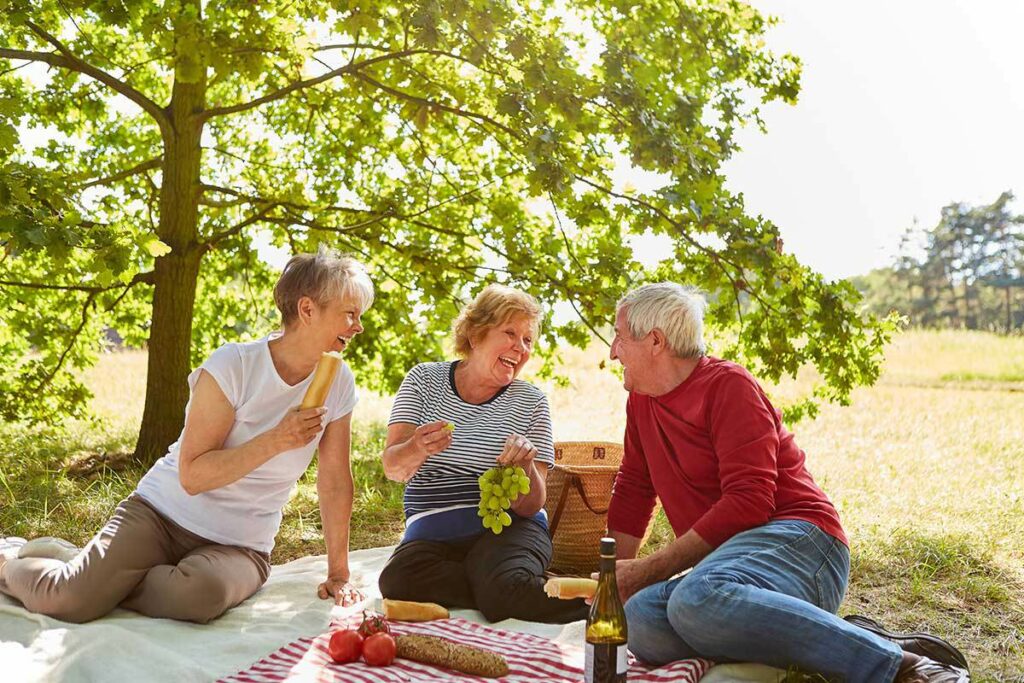 Senior-Friendly Activities, Attractions, and Care: West Houston
Location plays a significant role when choosing a senior assisted living apartment. StoneCreek of Copperfield is a modern senior living community filled with resort-style amenities. The convenience of our services in one place is attractive, but so is our surrounding community.
Get an idea of our location and what the area offers older adults.
Eldridge Parkway
This major west Houston thoroughfare connects seniors with the many restaurants, stores, and local businesses in the area. With easy access to Eldridge Parkway, StoneCreek of Copperfield residents can enjoy all Houston offers.
Spend a day on this easy-going street in the area of our assisted living community:
Walks and picnics at Cypress Park
One-stop shopping at Walmart Supercenter and Kohl's
Finding treasures at Traders Village of Houston
Grabbing a burger at the JLB Eatery
Building Community Through Fun
Nearby places like the Copperfield Community Center offer a peaceful park environment where friends and neighbors can meet. Additional attractions for Houston retirees include:
Cypress Top Historic Park
Bear Creek Pioneers Park
The Centre at Copperfield
Sam Houston Race Park
Copperfield Bowl
StoneCreek of Copperfield residents love using community transportation for scenic drives and outings to places like these. We recently celebrated our first lunch bunch outing to the French Quarter in the Copperwood Village complex.
Superior Senior Care
The Houston Healthcare North Cypress medical center is only ten minutes north of StoneCreek of Copperfield. This proximity is invaluable for seniors needing medical attention quickly or regularly. The medical complex offers comprehensive care services, including emergency care and preventative health screenings.
Regular trips here and to other Cypress area medical clinics are available via our scheduled transportation services.
Welcome to StoneCreek of Copperfield: Flexible Assisted Living for Seniors
Our community provides modern, spacious accommodations with plenty of amenities and features. Month-to-month leases make it easy to transition from independent living to assisted living and memory care.
The Benefits of New Assisted Living in Houston
Assisted living is ideal for seniors who want to maintain their independence while still receiving care in an upscale and comforting environment. Some of our personalized support services include:
Licensed nurse oversight
Bathing, dressing, and grooming assistance
Medication management
Mobility and transferring assistance
On-site physical therapy is available
Scheduled transportation for medical care
The team at StoneCreek of Copperfield is trained in providing respectful and compassionate care for residents who need assistance with daily activities such as bathing, dressing, or transportation.
We also offer recreational activities such as fitness classes, art classes, and movie nights to help seniors stay active and engaged in their new home. Some of our signature activities and programs include:
Fit For You
Art Throb Club
Green Thumb Club
Miracle Moments
Dementia Live
Life can be unpredictable, so we offer month-to-month leases on our assisted living apartments. This way, residents don't have to worry about being locked into a long-term commitment if they need more or less care over time.
Our flexibility makes it easy to transition smoothly from independent living and assisted living or memory care. We are also located near top-rated Houston hospitals and medical facilities. Residents will always have access to quality health care when needed.
Residents are wowed by our senior living apartments that are finished with designer touches and senior-friendly features. We also provide housekeeping services, so chores and upkeep have become a thing of the past!
The most attractive feature of our premium senior living community is the onsite restaurant serving chef-prepared meals. Forget grocery shopping and cooking because our dining room offers nutritious comfort food every day.
StoneCreek of Copperfield is a cutting-edge assisted living community. We provide exceptional comfort and convenience in Houston senior apartments. Our friendly team is here and ready to answer any questions about transitioning into assisted living.
Now Leasing: Month-to-Month Assisted Living Apartments in Houston
Come home to comforting and convenient senior living. Contact us for more information about our month-to-month leasing options. We look forward to giving you a tour of our contemporary community.