A suspicion or diagnosis of Alzheimer's or dementia in a loved one can be difficult for families. Understanding dementia stages and progression is essential for family members to recognize to provide the best care possible at home or in a memory care center.
Understanding the seven stages of Alzheimer's and dementia assessment scales like the Functional Assessment Staging Tool (FAST) can help people understand what changes to anticipate.
While at-home screening tools for dementia are available, receiving a proper diagnosis from a doctor is critical.
Here, we will explore the seven stages of Alzheimer's and other forms of dementia, as well as why StoneCreek of Copperfield in Houston, TX, near Cypress, provides an excellent memory care community for seniors living with dementia.
What Is The FAST Scale?
The FAST scale is a tool developed by Dr. Barry Reisberg to assess the degree of cognitive impairment in individuals with dementia. It divides dementia into seven separate stages ranging from normal functioning to severe cognitive decline.
The assessment offers a standardized method of evaluating progression so caregivers can better anticipate needs and provide appropriate care and support. Each stage evaluates characteristics such as:
Memory and memory loss
Language skills
Ability to perform everyday tasks
Social behavior
Mobility levels
Activities of daily living
Physicians can use this tool to understand the progress of dementia better. Family members can use the guide to anticipate care needs.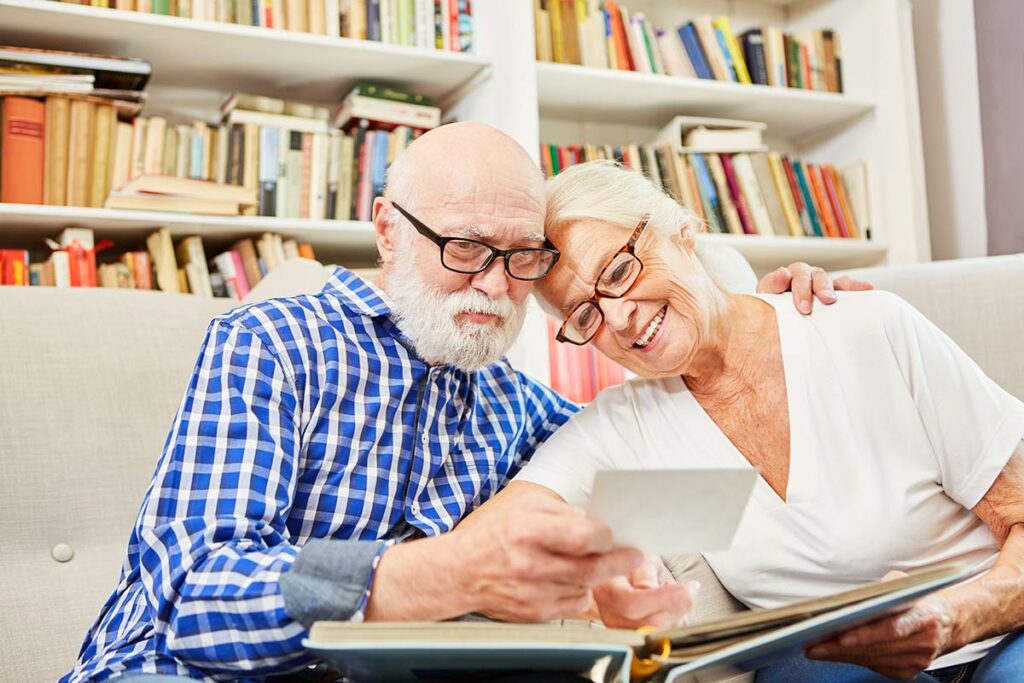 The Seven Stages Of Alzheimer's
Every case of Alzheimer's or any type of dementia is different. Everyone will progress at different rates. However, the seven stages of Alzheimer's are a standard degree of progression.
Stage 1: No Cognitive Decline
In this stage, there are no signs or symptoms of dementia or any other form of cognitive decline. Individuals exhibit typical behavior and can perform their daily activities without assistance.
Stage 2: Very Mild Cognitive Decline
At this stage, individuals may exhibit mild forgetfulness. There may be difficulty remembering recent events or conversations, but they retain most cognitive abilities. Minor deficits in reasoning skills may also become apparent at this stage.
Stage 3: Mild Cognitive Decline
Individuals in this stage experience more significant memory lapses, such as forgetting where they put their keys or what they ate for breakfast earlier that morning. They may also need help performing complex tasks such as balancing checkbooks or managing finances.
Concentration becomes increasingly difficult. Understanding abstract concepts proves to be a challenging task at this stage.
Stage 4: Moderate Cognitive Decline
In this stage, individuals need help with basic tasks such as dressing themselves and may display confusion when presented with new information or unfamiliar situations.
Memory loss further increases at this point, and individuals cannot recall events from recent history or even their personal life stories without prompts from caregivers.
Stage 5: Moderately Severe Cognitive Decline
Stage five is typically considered middle-stage dementia. It represents a substantial decrease in functioning compared to previous steps on the FAST scale. Individuals often require help with basic self-care tasks such as bathing, eating, and grooming. Many display intense confusion when confronted with new stimuli or environments outside the home.
Memory loss continues to worsen significantly during this stage. Communication becomes increasingly difficult due to language deficits associated with decline.
Stage 6: Severe Alzheimer's
The sixth and seventh stages of Alzheimer's are often considered the most tragic. Memory begins to deteriorate severely, and loved ones need to consider difficult decisions concerning care.
Memory care centers can provide much-needed assistance for those with severe memory loss, as loved ones will require 24-hour care.
In the sixth stage of Alzheimer's, memory becomes increasingly impaired, making it impossible for the individual to recognize family or recall personal information. Symptoms increase rapidly, including:
Hallucinations
Anxiety and frustration
Mobility loss
Severe personality changes
Stage 7: End Stage
As brain cells further decline, people in the seventh stage find it difficult to participate in basic daily activities in any capacity. All tasks will require round-the-clock assistance. People in stage seven are increasingly vulnerable to pneumonia and other infections.
Family members can ensure they are providing for or preparing for how their loved ones progress with Alzheimer's or dementia. The FAST scale is a guide to what to expect. However, meet with a doctor for an accurate assessment.
Understanding Alzheimer's and Dementia
Alzheimer's and dementia are often used interchangeably. However, Alzheimer's is only one form of dementia. All types of dementia are not normal parts of aging.
Dementia is an umbrella term for a decline in cognitive ability and includes symptoms such as:
Memory loss
Difficulty speaking
Difficulty understanding
Poor judgment
Behavior changes
Confusion
Alzheimer's is the most common form of dementia. It is characterized by the loss of brain cells due to abnormal plaques and tangles. Alzheimer's accounts for 60 to 80 percent of all instances of dementia.
The other most common types of dementia are:
Vascular dementia
Lewy body dementia
Frontotemporal dementia
Mixed dementia
Each type of dementia has its own characteristics and affects individuals differently. Searching for 'memory care near me' is a great place to start for those worried about a loved one's memory. Learn more by visiting memory support communities and finding local support groups.
Memory Care Near Cypress, Texas
StoneCreek of Copperfield is a new senior living community in northwest Houston, near Cypress, offering independent living, assisted living, and memory care.
Residents with Alzheimer's and dementia find meaning and a chance to live in the moment in The Cottage. Our secure and calming area for memory care is a resource for family members who struggle to support a loved one.
Our dementia care experts provide specialized memory care services tailored to meet the specific needs of each resident. We create an environment that promotes independence and provides compassionate care.
Contact Comforting Dementia Care in Houston, Texas
Find complete and compassionate care for a loved one with dementia at StoneCreek of Copperfield. Contact a senior living specialist near you to arrange a tour.