The area of Cypress Fairbanks, commonly known as Cy-Fair, is one of the largest communities in Northwest Houston. The population of this popular area is steadily growing to include more senior citizens. From 2015 to 2020 the overall population grew by about 14.1%, with the 55-plus population growing by 28.7% in that time.
Cy-Fair's 55-and-older population now makes up about 21% of the community's overall population, according to data from the U.S. Census Bureau.
In order to accommodate the housing needs of this population, Cy-Fair is investing in building more senior living communities. One such community in the Copperfield area, StoneCreek of Copperfield, offers options for seniors who want to live independently and also caters to those who need more hands-on care options.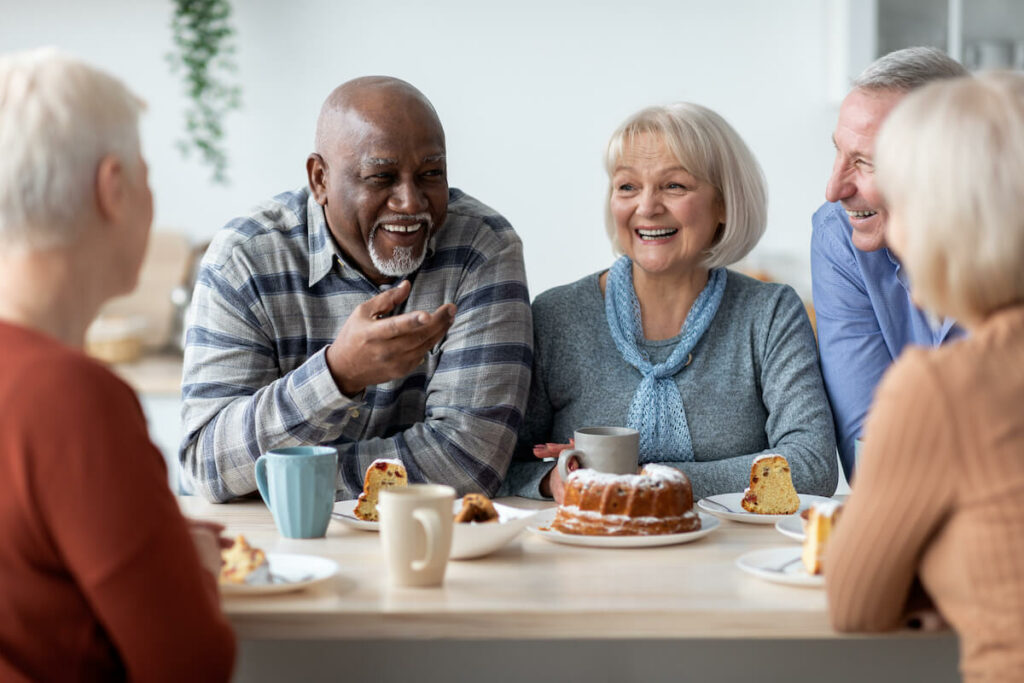 Senior Living That Meets Multiple Needs
From spacious independent living villas to assisted living that offers 24-7 care, to specialized dementia care in a nurturing, home-like setting, StoneCreek of Copperfield has it all.
Executive Director Brooke Shelby said the facility's management company, Civitas Senior Living, chose to open in Copperfield to help meet the demands of the growing senior population in the area.
Living comfortably and staying active
The community offers all of the amenities and services that seniors need to live comfortably and the staff at StoneCreek are dedicated to providing top-notch care for their residents. From providing round-the-clock assistance to offering activity programs for their residents, the team at StoneCreek of Copperfield is dedicated to meeting each resident's needs. The community also encourages family involvement and offers activities that keep everyone engaged and connected.
As more seniors are staying in their homes longer, one major advantage of making the move to senior living is the wide range of amenities such as on-site dining, housekeeping services, and transportation to local destinations. Fighting isolation and loneliness is key as we age, and interactive communities like StoneCreek of Copperfield offer plenty of opportunities to socialize. Activities like the Art Throbs Club, the Green Thumb Club, outings, happy hours, exercise groups, and more are available to residents.
Cy-Fair: A top choice for seniors
StoneCreek of Copperfield is designed with seniors in mind, from the spacious living areas to the accessible paths throughout the grounds. There are also plenty of outdoor activities to enjoy, such as gardening and walking paths as the community sits directly on the beautiful walking trails alongside Horsepen Creek
The Cy-Fair area is a great place for seniors with access to Highway 6 and Longenbaugh Drive and is less than 5 minutes from Freeway 290, and less than 3 minutes to FM 529.
Nearby attractions include The Berry Center of Northwest Houston, The Boardwalk at Towne Lake, Houston National Golf Club, Lone Star College-CyFair, Deputy Darren Goforth Park & Dog Park on Horsepen Creek, and Easton Commons Nature Park Butterfly Garden.
Whether you are looking for a place for your loved one to retire or just a place for them to stay active and engaged, StoneCreek of Copperfield is the perfect choice. With its high-quality services and amenities, it's no wonder that seniors in the Cy-Fair area are choosing StoneCreek as their home.
Interested in seeing what senior living has to offer?
Stop by for a tour of our new community and experience how great life can be.