StoneCreek of Copperfield offers meaning and comfort for families and residents of Houston, Texas. Those are feelings people with Alzheimer's and their family members deserve to have. That is why our community offers exceptional dementia care in Houston.
Our philosophy is that life is lived in moments. These windows of time are essential for seniors with Alzheimer's and dementia. The specialized care team in The Cottage understands how to make every moment worth living.
We provide the compassionate memory care Houston families trust. They choose StoneCreek of Copperfield to achieve a sense of purpose and relief. Our services bring families back together.
Continue reading to learn more about traditional and innovative Alzheimer's care options.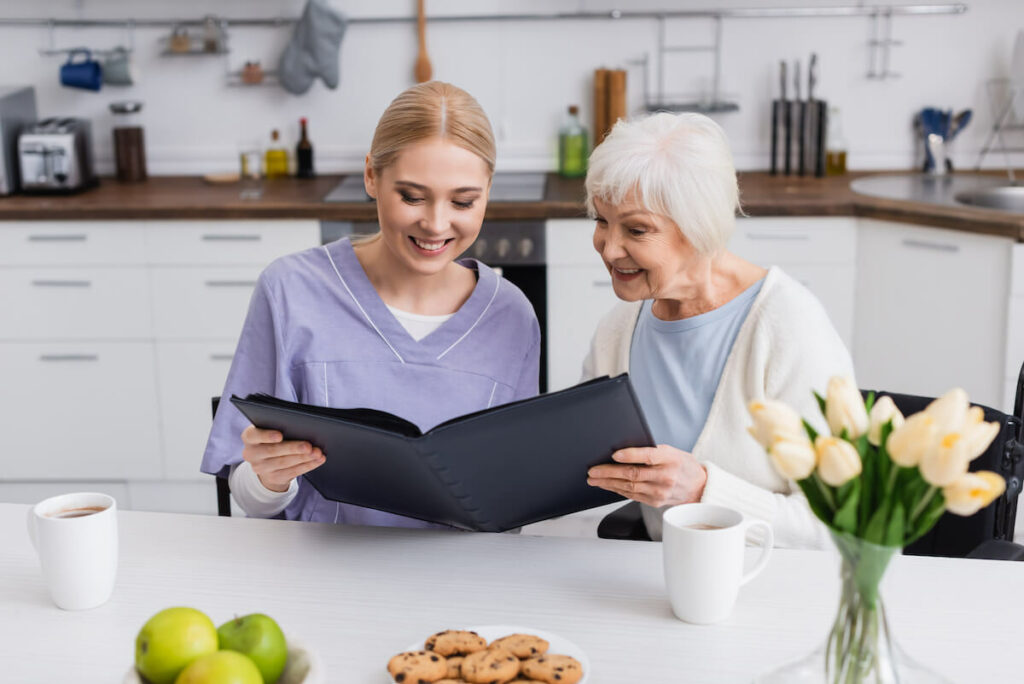 What to Expect from Memory Care Facilities in Houston, TX
Memory care is an area of long-term care for people with Alzheimer's or other forms of dementia. Memory care facilities often have more staff members than traditional nursing homes. They are equipped with safety features like extra door locks and window alarms.
In addition to providing medical services, memory care facilities also offer activities and therapies tailored to the needs of their residents. Typically, memory care centers focus on helping residents maintain their independence. They provide residents with personalized assistance.
Many memory care facilities offer therapeutic activities for people with dementia or Alzheimer's disease. These activities can help slow cognitive decline while providing enjoyable experiences that help stimulate minds and ward off boredom.
Dementia care focuses on creating an engaging environment where residents feel safe, secure, and valued. These facilities encourage independence while also helping them maintain strong relationships with family members and other residents at the facility.
Home Care and Memory Care Costs in Houston
Some families may want to keep their loved ones in a familiar environment at home. However, the cost of home care can sometimes outweigh the price of a premium memory care community. Forty-four hours of home care per week in Houston costs about $4,576 per month.
Eventually, a person with dementia will need 24-hour care. That is a significant benefit of a dementia care community. While everyone's needs are different, the average cost of memory care in Houston is $6,716 per month.
Alzheimer's and dementia care at StoneCreek of Copperfield starts at $4,600.
The additional cost of home care versus memory care is priceless. Seniors have more physical and social activity opportunities in a community-based setting. Those are significant factors in promoting wellness in senior care.
Innovative Memory Care: Houston, TX
StoneCreek of Copperfield is a new upscale senior living community in the Greater Houston area. We fill our residents' days with laughter, deep connection, and meaningful friendship. In addition to memory care, we provide assisted living and independent living.
Residents have the option to age in place when they call our community home. Our team has a high standard of service. We provide a standard that seniors can count on for the entirety of their stay.
Our dementia care program uses evidence-based techniques to slow the advances of memory loss and improve quality of life. Some of the signature services available in our memory care include:
Fit For You: A seated exercise program that strengthens brain power with body movement.
Dementia Live: A simulation experience for family members of those with memory loss. The immersive program gives relatives sympathy for what their loved ones are feeling.
The Sagely app: Family members can keep track of their loved ones' care plans and view day-to-day activities with this phone application.
The Cottage keeps the staff-per-resident ratio high to provide optimal care. Assistance is readily available regarding bathing, dressing, and mobility help.
Additional memory care amenities include:
Chef-prepared meals made from fresh ingredients
A well-designed, secure environment
Activity rooms and common areas
Engaging work stations
Attention to cleanliness with laundry and housekeeping services
Medication management
Licensed nurse available for health care needs
Transportation to medical appointments
Social programming is the pinnacle of what we offer our Houston memory care residents. Opportunities for creative expression are available in the Art Throbs Club, while activities like pet therapy bring the group together. Our care team works to find hobbies and activities for each resident to enjoy individually.
We make moments of joy possible for seniors with dementia. Our innovative approach relieves family members of their caretaking duties. Families can enjoy precious moments together again.
Memory care is not one size fits all. Our dedicated team works hard to create an environment where all seniors feel comfortable and respected.
Finding Moments: Innovative Alzheimer's and Dementia Care in Houston, Texas
Our mission is simple–to help Houston families find peace. Allow your loved one to live in a comforting atmosphere that feels like home. Contact us to bring your family together again.