We're all feeling the pinch of rising costs due to inflation, but seniors are even more likely to worry. Saving for retirement and closely managing your expenses are wise choices, but how do you ensure your money goes further when costs are at a 40-year high?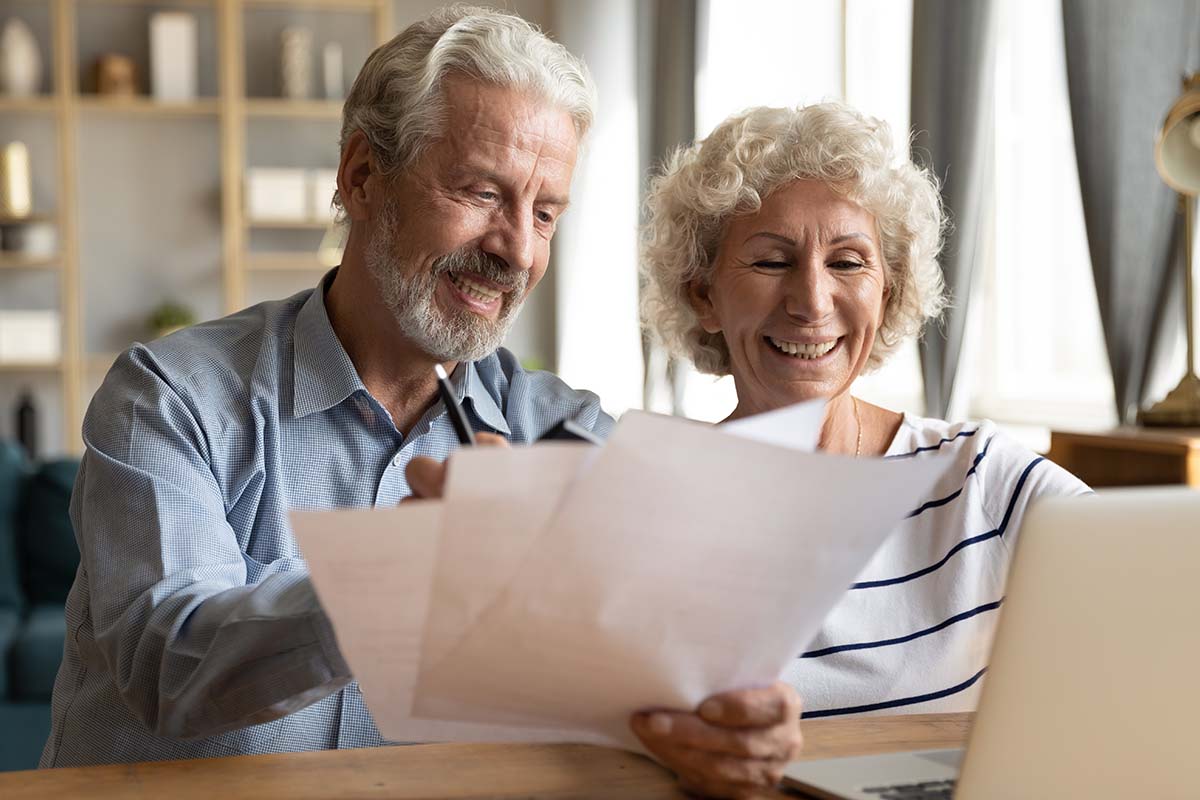 Civitas Senior Living is here to remind older adults of the value of senior housing. Before we move on, remember our communities free you from:
Property taxes
Lawn maintenance
Home maintenance
Daily Hassles
Make Smart Investments
Experts recommend adjusting your budget, cutting back on unnecessary spending, and making changes to your investment strategy. Small changes can make a big difference. Consider driving less to save on gas, postponing a vacation, and making lifestyle changes to stretch your retirement dollar.
Does your current home need costly repairs or maintenance? Are food, gas, and health care costs becoming too much to manage?
You may also be thinking about the costs associated with updating your home to make it more accessible. As you age, it may be more challenging to get up and down flights of stairs or get in and out of your existing tub or shower.
HomeAdvisor reports that you could expect to spend $10,000 – $15,000 on average to update a bathroom and up to $50,000 to update a large primary bathroom.
Small additions such as grab bars can be a manageable expense. Older adults who require mobility devices might face renovation costs that may not be worth the hassle. Angi reports:
Bathroom grab bars and handrails: $100–$500 each
Stairlift: $1,500–$5,000 each
Home elevator: $2,500–$60,000
Lowering thermostats: $75–$300 for each unit
Widening doorways: $700–$2,500
Widening a hallway: $30,000–$40,000
Now could be a great time to consider the value that senior living offers.
Consider the Value of Senior Living
Forget about the costs of maintaining a home, updating it to fit your lifestyle, or making costly repairs. With stylish Independent Living, Assisted Living, or Memory Care senior apartments, you pay one monthly rate—and your living expenses are included.
Pay only for the level of care that you need. It's all taken care of, from meals to housekeeping, activities, and scheduled transportation. The monthly cost of senior living includes a lot of amenities and benefits.
Your resort-style community comes complete with:
Passionate care staff to cater to your needs
Chef-driven dining
Pet-friendly apartments
Housekeeping and personal laundry service
Clubs and activities to fill your calendar
Landscaped grounds and inviting common areas
Community events and excursions
Amenities that make life feel like a permanent vacation
We know these are a lot of luxurious features. You probably think they must be expensive. Typically it is not much more than what you're paying currently. Understand that many Civitas Senior Living residents pay out of pocket with financial assistance.
Fighting rising costs doesn't have to be daunting for seniors. Making wise investments in your care and lifestyle can have huge benefits now and in the future. Choosing senior living means putting your health, wellness, and lifestyle preferences first. It's also a great way to save on home costs with one affordable monthly rate.
Find Personalized Senior Living and Ways to Save Near You
Find a community near you today and start making a wise investment in your future. We can help you find your next home while saving on the services, care, and comfort that you need.