Civitas Senior Living residents live out their golden years with extra shine. Our communities exist across the country because every senior should be able to enjoy this lifestyle.
However, we understand many retirees are skeptical about the value of Independent Living, Assisted Living, and Memory Care. "How do I pay for all this" is a common question.
It's reported that 90 percent of older adults prefer to stay at home and age in place. Seniors deserve a life of comfort, joy, and fulfillment. That experience should come without the financial burden and hassles often accompanying homeownership.
We invite you on a journey of discovery. Explore the incredible value and worry-free lifestyle that awaits you in our vibrant senior living communities.
What are the hassles of homeownership?
As a senior, homeownership can become more challenging as needs change. It may seem cheaper to stay at home. However, get a glimpse of the future and consider the retirement funds that can take a hit.
While owning a home may have been a source of pride and security in the past, it can bring about various hassles that can impact the overall quality of life. Here are some of the common hassles seniors face when owning a home and consider how to pay for senior living.
Maintenance and Repairs
Homes require ongoing maintenance and occasional repairs. As you age, the physical demands of maintaining a house can become overwhelming and even hazardous. Tasks like lawn mowing, shoveling snow, or cleaning gutters can become difficult, leading to fall risks and added stress.
Home Modifications
As mobility needs change with age, home modifications may become necessary to ensure accessibility. Installing ramps, adding grab bars, or remodeling bathrooms can be expensive and time-consuming.
Financial Burden
Homeownership comes with various costs, including:
Property taxes
HOA fees
Homeowner's insurance
Utility bills
These expenses can strain fixed retirement incomes, leaving less room for leisure and enjoyment.
Social Isolation
Living in a traditional home may lead to social isolation. Loneliness can adversely affect mental health and overall well-being.
Security Concerns
Seniors can become targets for scams and burglary, leading to increased feelings of vulnerability and fear. Maintaining home security systems and staying vigilant can be worrisome.
Limited Access to Amenities
Some neighborhoods may lack easy access to essential amenities such as healthcare facilities, grocery stores, public transportation, and recreational activities. This disadvantage can create challenges in fulfilling daily needs and staying engaged in the community.
Empty Nest
Homes may become empty nests as children grow up and move. This part of life creates unused space and increased household responsibilities. Who's going to help with the chores?
Emotional Attachment
Leaving a home that holds decades of memories can be emotionally challenging. It often leads to hesitation in exploring other living options. Downsizing for senior living is a rewarding experience. Less stuff means less worry.
Transitioning to a Civitas Senior Living community can alleviate these burdens.
Our professional team members eliminate the hassles of homeownership. Residents can fully embrace a carefree lifestyle with the peace of mind of knowing:
Your needs are being met
You can focus on accomplishing your physical and social goals
You can enjoy the golden years to the fullest
How Do I Pay for All This?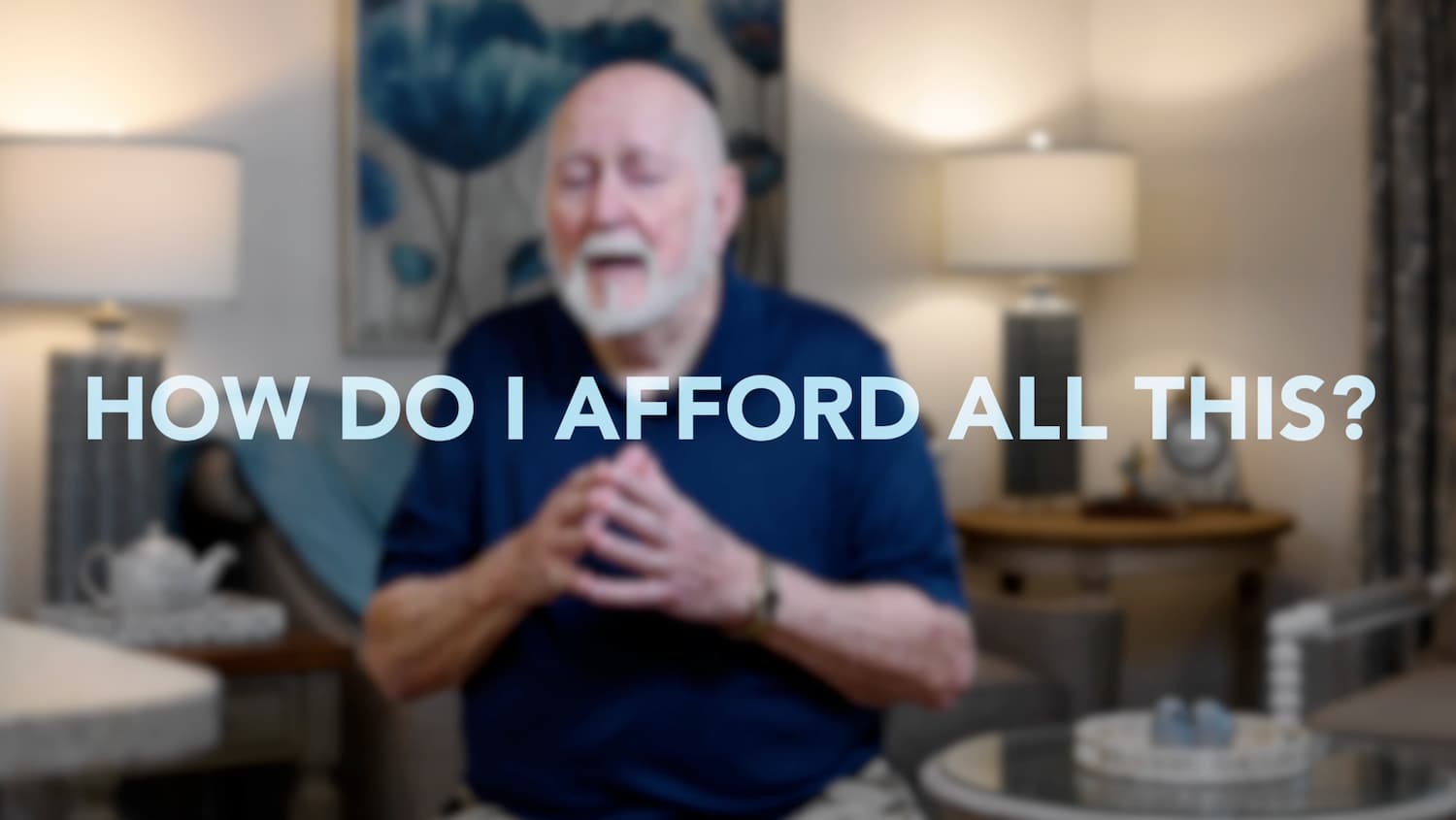 Many people assume that senior living is beyond their reach. At Civitas Senior Living, we are dedicated to showing you that it's not much more than living on your own. The resident in the video above touches on the fact that many people use additional resources.
"All this" is a lot of benefits. Consider which of these options are available in your current lifestyle:
A senior-friendly modern home
Nutritious chef-prepared meals
Housekeeping and transportation
Opportunities for new friends and socialization
Engaging entertainment
Activities and fitness programs
No need to worry about utilities, property taxes, lawn maintenance, and home repairs
The ability to focus on enjoying life to the fullest
The payment options for senior living near you depend on:
Level of care required
Location
Services and amenities available
The monthly cost of Assisted Living is $4,500 nationally. Independent Living does not require as much senior care and equals a lower price. Memory Care ranges from 20 to 30 percent higher.
Unlocking Financial Options: How to Pay for Senior Living
Your dream life is within reach. There is an abundance of options to make senior living more accessible than ever. While private pay is a popular choice, it's just the beginning. Our team is here to help you explore various assistance programs that can support your journey.
These options include:
VA Benefits. If you're a veteran or the spouse of a veteran, you may be eligible for VA Benefits that can help cover senior living expenses.
Bridge Loans. Bridge loans provide short-term financial assistance to help you transition into senior living while waiting for other benefits to kick in.
ElderLife Financial Assistance. ElderLife partners with our communities to offer financial solutions specifically designed for senior living, including lines of credit, loans, and financial concierge services.
Long-Term Care Insurance. A long-term care insurance policy may cover a portion of your senior living expenses, depending on the policy terms.
Life Insurance Policies. Certain life insurance policies can be converted into a living benefit, allowing you to use the funds for senior living costs.
Reverse Mortgages. A reverse mortgage is a financial tool that allows seniors 62 and older to convert a portion of their home equity into cash.
Our team of experts will support you in navigating these opportunities and finding the perfect fit for your unique needs.
Premium Senior Care Services: Independent Living, Assisted Living, and Memory Care
At Civitas Senior Living, we take pride in offering a wide range of premium senior care services tailored to each resident's unique needs and preferences. Not all services are available at all locations.
Independent Living
Independent Living services perfectly fit those seeking an active and vibrant lifestyle.
Residents in Independent Living have the freedom to maintain their autonomy while enjoying various amenities and social opportunities. Our beautifully designed apartments offer privacy and security, and the community provides a wealth of engaging activities and events for residents to enjoy.
Assisted Living
Our Assisted Living communities are thoughtfully designed to provide personalized care and support with activities of daily living (ADLs). These older adults do not need the skilled nursing care of nursing homes.
Our dedicated team is available 24/7 to assist with tasks such as:
Bathing
Dressing
Medication management
Mobility support
Residents residing in an Assisted Living community benefit from a comfortable living space, delicious chef-prepared meals, and access to a range of enriching activities that promote overall well-being.
Memory Care
The Cottage is our secure neighborhood for residents with Alzheimer's or dementia.
Our Memory Care program provides a secure environment that fosters dignity and independence. Our specialized dementia care team is trained to offer:
Personalized care
Individualized attention
A focus on cleanliness and dignity
Mind-engaging activities
Socialization
Embracing Freedom and Fulfillment
Choosing Civitas Senior Living means eliminating the hassles and uncertainties of homeownership. Residents don't have to worry about modifying homes for changing mobility needs. Managing complicated maintenance tasks is a thing of the past.
Residents discover a community that values happiness, well-being, and freedom to live life fully.
It's time to embark on a new chapter filled with excitement, camaraderie, and limitless possibilities. At Civitas Senior Living, we offer not just a place to reside but a place to thrive.
You Can Manage the Costs of All This!
Are you ready to embrace the golden years with a community that cherishes your well-being?
We're glad to show the value of Civitas Senior Living.
Contact us to tour a community near you. Unlock the possibilities of premium senior living and make your dream life a reality!