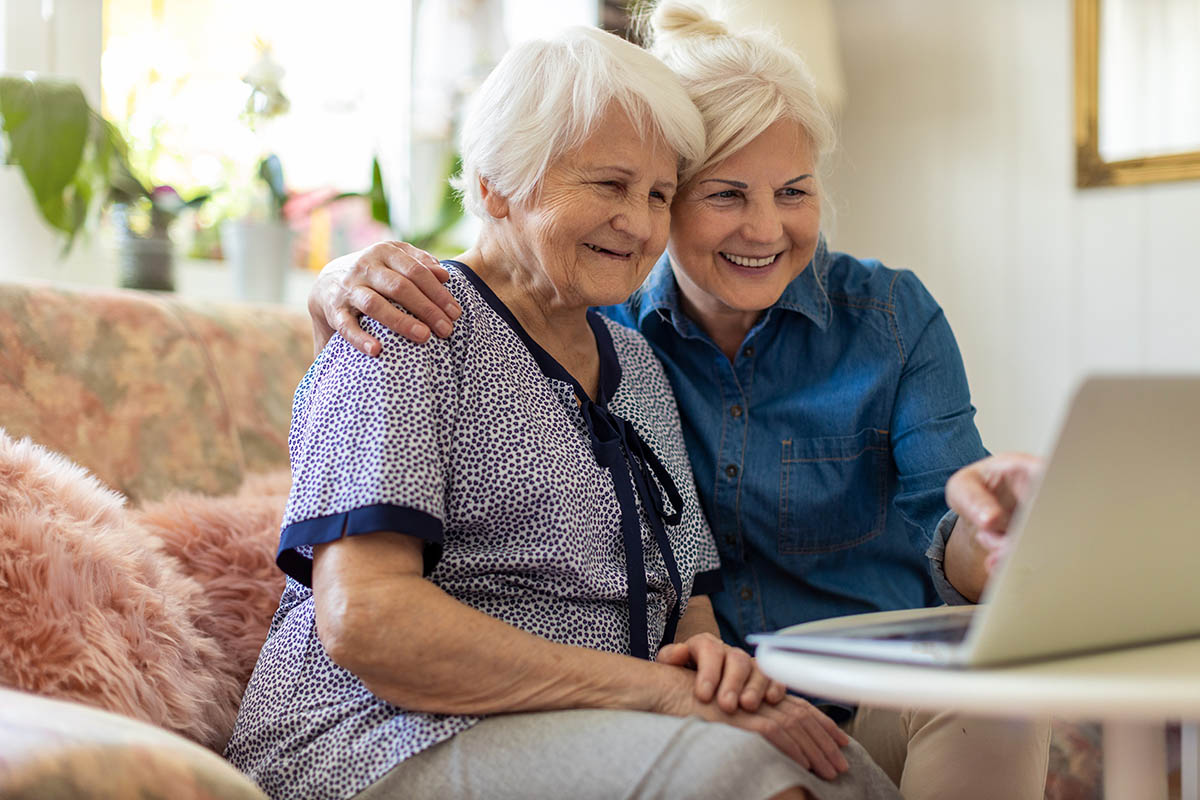 How to Pay For Senior Living: Five Options You May Not Have Considered
Seniors have a few different options when it comes to living arrangements, but Assisted Living is often the best choice. Assisted Living facilities provide seniors with the help they need with activities of daily living while also giving them the independence they crave.
The biggest advantages of a senior care community like Civitas Senior Living include:
No property taxes

No lawn maintenance

No home maintenance

No home improvements

Personalized care
Seniors who wish to age in place often forget about the high costs associated with modifying the home for changing mobility needs. One improvement can cost anywhere from $100 to $40,000.
But how do you pay for senior living? Let's take a look at a few different options.
Seniors and their adult children often explore traditional financing options like long-term care insurance and government assistance programs. However, there are also some creative ways to pay for Assisted Living that you may not have considered. 
Let's discuss five options for financing Assisted Living in addition to traditional methods.
Financing Senior Care: Creative Options Explained
1. Reverse Mortgage
A reverse mortgage is a loan product that allows seniors to access their home equity without making monthly payments. The loan is repaid when the senior sells the home or passes away.
While a reverse mortgage can be a good way to access the equity in your home, it's important to note that it can also be expensive. In addition, if you're considering a reverse mortgage, it's important to ensure that you still have enough money to cover your other expenses.
2. Home Equity Line of Credit
Another option for accessing the equity in your home is to take out a home equity line of credit (HELOC).
A HELOC is similar to a reverse mortgage in that you can borrow against the equity in your home without having to make monthly payments.
However, with a HELOC, you only borrow what you need, and you have the option to make payments on the loan if you choose. This financial option is best if you only need a small amount of money and are comfortable making monthly payments on the loan.
3. Life Insurance Policy
If you have a life insurance policy that you no longer need, you may be able to sell it for cash. There are a few different companies that specialize in buying life insurance policies from seniors.
The amount of money you'll receive from selling your policy will depend on several factors, including the death benefit payout and the policyholder's health.
Selling your life insurance policy is generally only recommended if you no longer need the death benefit and if you're comfortable with giving up ownership of the policy.
4. Bridge Loans
A bridge loan is a type of short-term loan to finance moving into a senior living facility.
Unlike a traditional mortgage, a bridge loan is typically paid off in one lump sum. This option can benefit seniors seeking to downsize from their current homes but do not have the funds to pay for a new home and facility upfront.
Bridge loans can also finance health care costs associated with senior living. These loans can provide much-needed financial assistance to seniors struggling to pay for their care.
However, bridge loans typically come with high-interest rates and fees. As such, it is essential to carefully consider whether a bridge loan is a suitable option for you before moving forward.
5. Additional Options to Pay For Senior Living
You could consider selling your home and downsizing to pay for senior living. Renting out your home can also offset your monthly Assisted Living cost. Several options are available; it just takes a little research and exploration to find the right one for you.
Traditional Ways of Paying For Senior Care
Assistance Programs
Many government assistance programs are available to seniors who need help paying for care. These programs offer financial assistance, access to care providers, and other services. The most common programs include Medicare, Medicaid, and Veterans Affairs Benefits.
VA Benefits
The Department of Veterans Affairs (VA) provides benefits for veterans and their spouses who need help with daily activities such as bathing, dressing, and eating. To learn more about VA benefits for Assisted Living, visit their website or call 1-877-222-8387.
Medicaid
Medicaid is a health insurance program for low-income Americans of all ages. Each state has its own Medicaid program with different eligibility requirements.
Some states' Medicaid programs will cover the cost of Assisted Living for seniors who meet specific criteria, such as being 65 years or older, having a disability, or having a certain income level.
To find out if your state's Medicaid program covers Assisted Living costs, contact your state's Medicaid office or visit their website.
Many Assisted Living communities and Memory Care facilities are private pay and do not accept Medicaid.
Medicare
Medicare is a health insurance program for people 65 years or older and people under 65 with certain disabilities. Medicare does not cover long-term care services like residential care, nursing homes, or in-home care services.
Medicare can cover some personal care services received in an Assisted Living facility with proper documentation from a doctor.
Long-Term Care Insurance
Long-term care insurance is another option to help pay for Assisted Living. Long-term care insurance policies reimburse policyholders daily for covered services like Assisted Living, home care, and adult daycare. Most policies have an eligibility age—usually between 50 and 85—and a waiting period before benefits kick in, typically 60 to 90 days.
It is best to begin looking for long-term care insurance early. These policies usually have age restrictions and health requirements. Your loved one may not be able to get coverage with certain pre-existing health conditions.
Can I buy long-term care insurance for my parents?
Yes. You can pay for your loved mom or dad's long-term care insurance. One way to ease the burden of caregiving is to purchase long-term care insurance under their name and sign up to be the payor of the policy.
Caring for aging family members can be difficult. Long-term care insurance helps cover the cost of care for family members unable to care for themselves. It is generally less expensive than paying out-of-pocket. It is a critical way to protect your family and finances.
Keep in mind:
The cost of premiums will generally increase as the parent gets older.
The policy's benefits will usually only kick in if the parent needs a certain level of care. As a result, family members need to weigh long-term care insurance's costs and benefits before deciding.
Older Adults Have Options To Pay For Senior Care
There are many different ways to finance Assisted Living. Explore your options and choose the one that's right for your situation.
Do some research and talk to an insurance company or government representative expert before making any decisions. Ensure you're making the best choice for the needs of your loved one.
It can be overwhelming to try and figure out what's best for you or your loved one, but don't worry–we're here to help.
Contact a Civitas senior living expert to learn personalized ways for you to pay for senior living and care.