Research shows that staying physically active is great for our physical and mental health, especially as we age. Staying socially active is just as important. Engaging with others helps us stay connected and even helps prevent loneliness, depression, and other health conditions.
As we age, it becomes even more important to stay mentally, physically, and socially active. Participating in activities not only improves quality of life but also contributes to cognitive function and overall health.
This is especially true for seniors living in senior living communities or nursing homes. In Austin, TX, there are many ways to stay active, from Austin senior centers to gyms and senior living communities. Research shows that seniors who stay active and engaged have better physical and mental health, and we all want the best for our loved ones in their golden years.
In this blog post, we will discuss the importance of activities in senior care and how Tech Ridge Oaks in Austin provides meaningful activities for its residents.
Engaging Minds
Mentally stimulating activities are essential in senior care because they help prevent cognitive decline. By keeping the mind active, seniors are able to improve their cognitive skills and problem-solving abilities. In assisted living, activities could include puzzles, card games, or even educational programs. In memory care, residents take part in a specialized, evidence-based method of teaching and learning. These activities help residents maintain their cognitive skills, stay engaged, and prevent the onset or slow the progression of cognitive decline. Tech Ridge Oaks provides customized activities specifically tailored to meet their residents' interests and abilities.
Staying Physically Active
Activities in senior care also promote physical health. Seniors who engage in physical activities, such as exercise classes or walking groups, reduce their risk of chronic disease and maintain an active lifestyle. At Tech Ridge Oaks, they offer everything from walking clubs, yoga, and dance classes to outdoor activities such as gardening. These activities help seniors maintain mobility, balance, and strength, which can help prevent falls and other health-related issues.
Unlike the limited options you may find in nursing homes in Austin, Tech Ridge Oaks has a monthly calendar with many options for residents to choose from.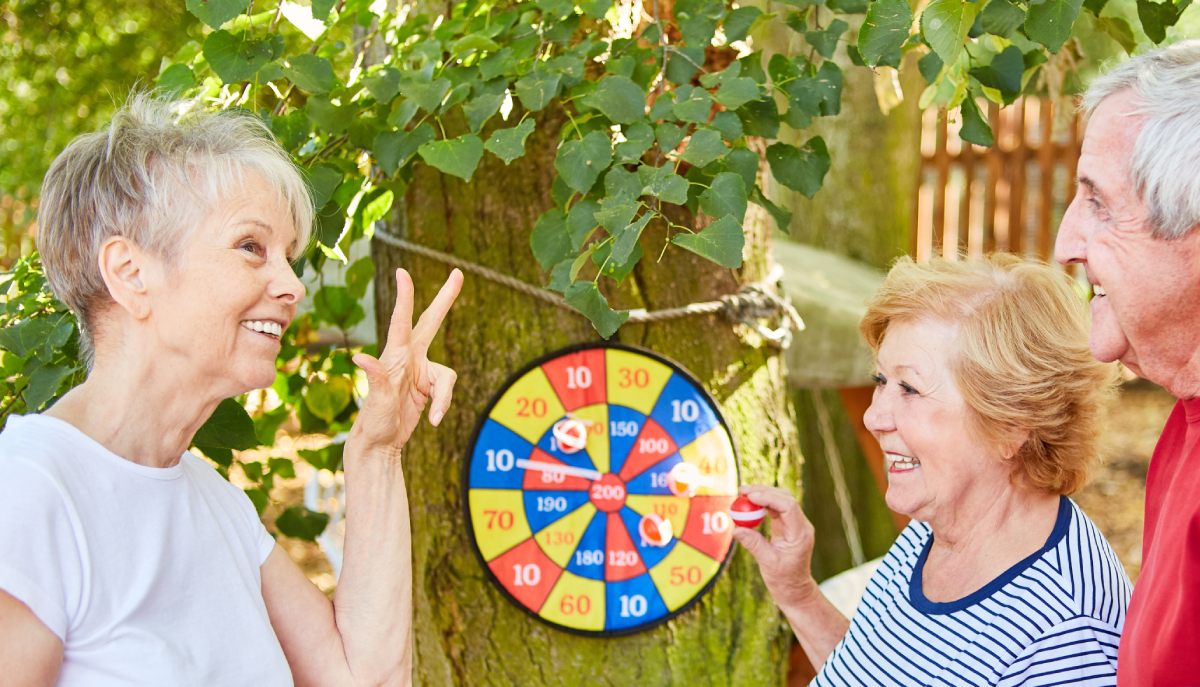 Staying Social
The engaging activities found in senior living versus nursing homes in Austin provide many more socialization opportunities. Socialization is critical to mental health and positively impacts happiness and well-being.
Social interaction has been shown to delay the onset of cognitive decline and reduce the risk of depression. Socializing in groups, participating in group activities, and having conversations with others all contribute to a healthier mind. At Tech Ridge Oaks, residents can participate in group activities such as game nights, outings to nearby attractions, and even pet therapy.
Another benefit of activities in senior care is that they provide a sense of purpose and fulfillment. As we age, we may feel less productive and less needed, but participating in activities can change that.
Activities can give seniors a sense of purpose, improving their mood and self-esteem. Engaging in activities can also help seniors rediscover their passions and interests, providing them with a renewed zest for life. Tech Ridge Oaks' activities such as music therapy, art class, and writing workshops support and encourage residents to pursue their hobbies.
The benefits of staying active mentally, physically, and socially are well-documented, and it's essential in senior care. Tech Ridge Oaks is an excellent example of how to provide meaningful activities for residents. Their approach takes into account each resident's interests, abilities, and needs, making their activities both enjoyable and beneficial. By staying active and engaged, seniors can have a fulfilling and enjoyable life that contributes to their overall health and well-being.
Find your passion and your new senior lifestyle.
We're here to help you navigate senior care. Learn more about Tech Ridge Oaks in Austin, TX by scheduling a tour today.