Memory Care starting at
$5,560
Passionate Care, Personalized —
Welcome to Dementia Care in Texas:
The Cottage at Harvest of Roanoke
Our Roanoke memory care community encourages purpose-filled days and carefree living in the moment. Every moment in the Cottage at Harvest at Roanoke is an opportunity to build genuine connections with residents with Alzheimer's and dementia. Our dementia care team cultivates a comprehensive and evidence-based understanding of each stage of memory loss. Our high staff ratio lets us provide residents with laughter, happiness, and a lasting sense of meaning.
Our loving approach in the Cottage begins with its design. The layouts are spacious, secure, and calm. Sunlight is plentiful, and smiles are standard to our Texas-style hospitality. Small gestures like changing linens and more advanced therapies are available round-the-clock.
Empowering Memory Care near Keller, TX awaits at Harvest of Roanoke. We intentionally keep the staff-to-resident ratio high and the number of rooms available low. Each resident has the time and space to form meaningful bonds with other community members. These interactions assist in providing comfort and purpose.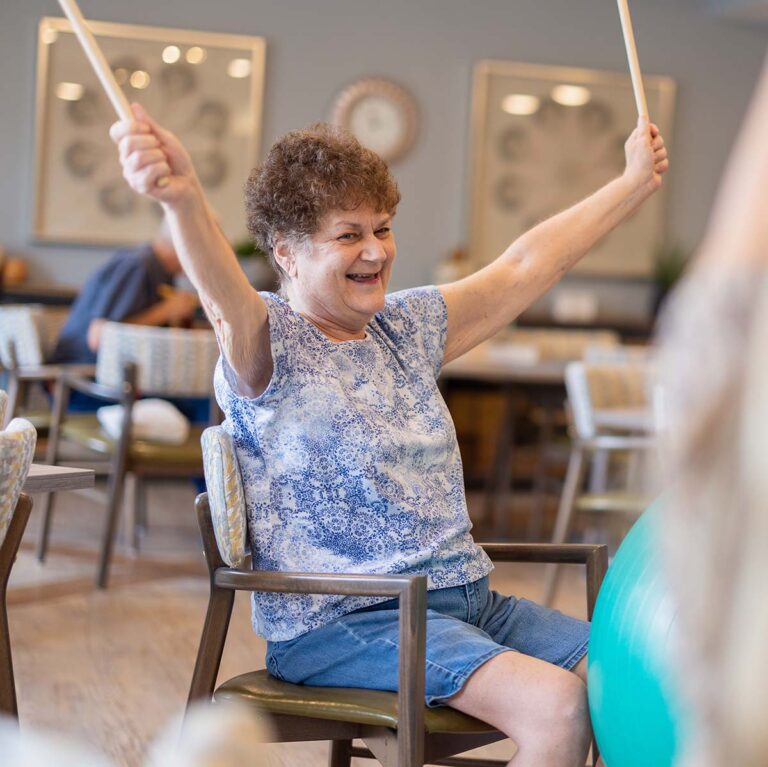 Personalized Memory Care Services in Texas
Our loving staff consider caring for our residents in The Cottage their passion. At Harvest of Roanoke, we support this passion with required certifications and the best of ongoing training in positive, person-centered dementia care. Also, we maintain higher staff-per-resident ratios to ensure every staff member can truly get to know each resident and the kind of personalized assistance they need.
We love when our staff and residents bond, so we actively encourage meaningful relationships between them. These relationships benefit the resident by allowing their caregivers to be more intuitive and flexible in their care, as well as their loved ones by providing access to detailed information from the caregivers themselves. The Cottage provides a loving atmosphere and a feeling of security that not only allows our residents a measure of independence and encourages engagement, but also provides their loved ones with much-needed peace of mind.
Specialized care in all phases of dementia
Knowledgeable, compassionate staff on-site 24/7
Licensed nurse on staff
Medication management
Personal assistance with daily needs such as bathing, dressing, grooming, transferring, and incontinence based on individualized care plans
Housekeeping and personal laundry service
Passionate focus on cleanliness
Scheduled transportation available
Is Memory Care in Texas right for you? Take our survey below!
Specialized Dementia Care Activities Focused on Quality of Life
Every member of our passionate staff is here to make a difference in the lives of our residents. That's why all the Memory Care activity programming in The Cottage has been specifically developed according to the latest scientific research on both improving quality of life and slowing the progression of Alzheimer's and dementia in our residents. We seek every day to enrich their lives with sensory engagement, appropriate exercise, and intellectual, vocational, social, spiritual, and stress-reducing activities. 
As part of our programming, we engage our residents in a specialized, evidence-based method of teaching and learning. This helps our compassionate staff connect with our Memory Care residents on their level in a no-judgment zone that emphasizes the respect and value of each resident. Through this method, our residents participate in activities that help with things like rebuilding motor skills and connecting to long-term memory. We also provide opportunities for residents to engage in meaningful, purposeful activities such as cleaning, cooking, or sorting so that they feel happy, hopeful, helpful, and productive.
Dedicated coordinator just for Memory Care
Specially designed, personalized My Legacy program
Intellectually engaging activities such as puzzles, brain teasers, and word games
Signature themed sensory boxes
Interactive life and work stations
Art Throb Club
Green Thumb Club
Variety of clubs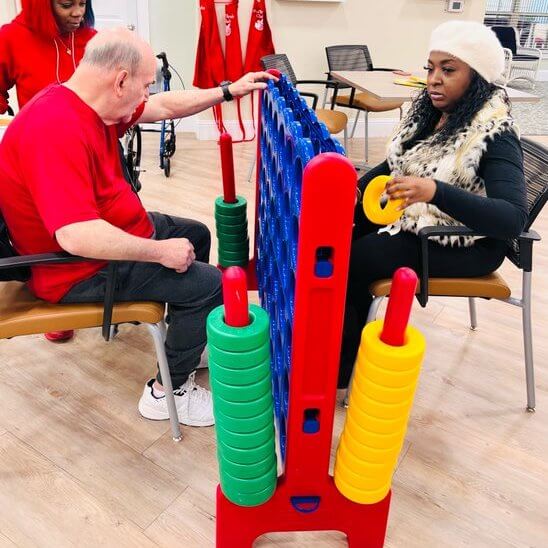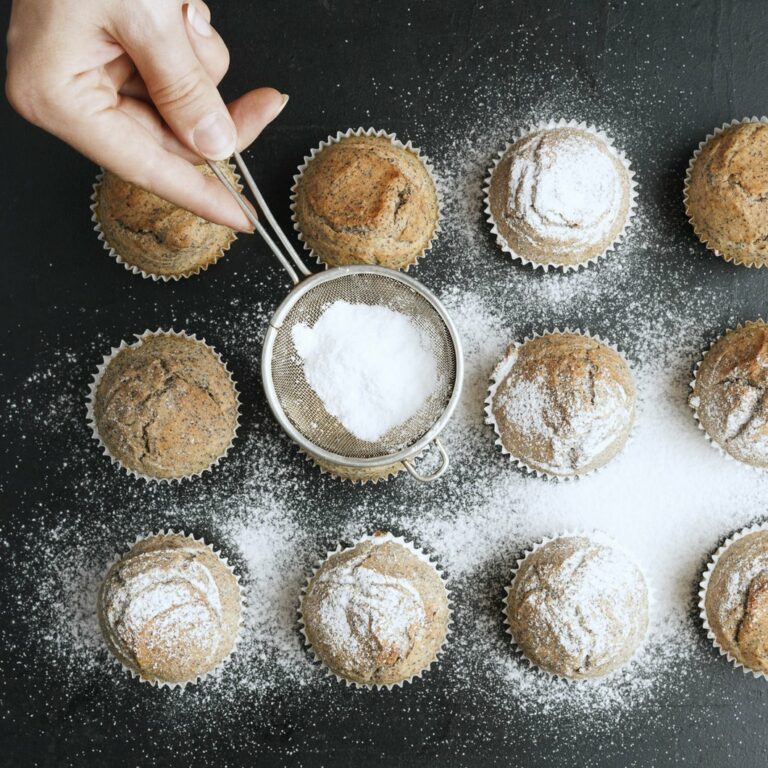 Enticing Memory Care Dining Experiences
In The Cottage, we understand that food is both nutrition and experience. We serve only fresh, delicious, scratch-made food with warm, friendly service from menus specifically designed to abide by the latest nutritional guidelines in both physical and cognitive wellness. We also offer individualized dietary monitoring and do our best to tailor menu selections according to the history and preferences of our residents.
Additionally, we employ several programs to help entice healthy appetites and encourage good nutrition. We regularly schedule Spice Club and our hand towel aromatherapy sessions to engage the proper senses in close proximity to meals. Our residents can also get involved in the food preparation process with our weekly and monthly Chef Action Stations. By creating opportunities to engage with our residents using food, we hope to go beyond providing a healthy diet into providing another way to connect.
Freshly prepared fare using the finest ingredients
Family-style dining
Three homestyle meals a day
Two snacks a day
Specialized dietary monitoring
MINDful Menu
Consistent hydration
Hand towel aromatherapy
Spice Club
Weekly and monthly Chef Action Stations
Private dining options
Purposeful Memory Care Amenities
We designed The Cottage at Harvest of Roanoke as a calm, homelike, open environment to inspire comfort and community as well as provide plenty of opportunities for independence. Residents of The Cottage live in their own, specialized, separate wing of the building. Each well-appointed Texas dementia care suite or private room is created to be both accessible and easily navigable and opens onto a spacious yet cozy living area.
We encourage all our residents to bring their own belongings and make their new residence their home. The Cottage features its own beautiful courtyard as well as a personal kitchen. Common area decorations are specifically chosen to inspire personal engagement, joyful tales, and happy memories. There are also plenty of cozy gathering spaces to encourage social interaction.
Dedicated wing of the building
Spacious, easily navigable apartments
Large, homelike, central living space
Dedicated activity area
Activity stations
Separate kitchen
Gated outdoor patio
Interior courtyard with walking paths
Full-service salon
Exercise room
Storytelling artwork
Light and cheerful furnishings and decor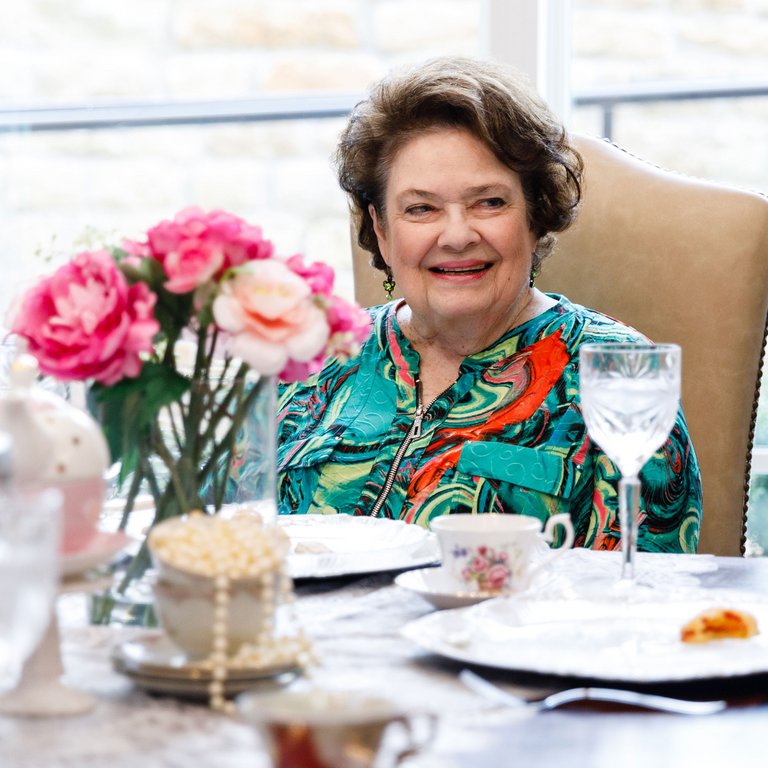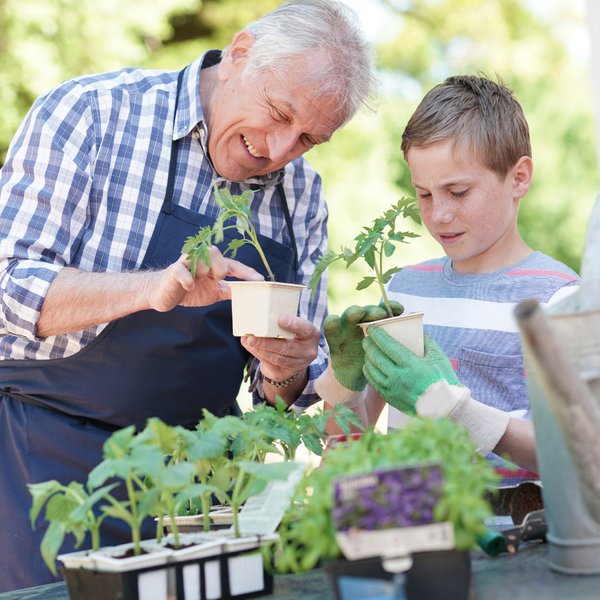 Is Memory Care in Texas right for you?
How do I know if it's time for Memory Care?
Tour Our Specialized Community for Memory Care in Texas