Welcome to StoneCreek of Copperfield, a premier senior living community in Houston, Texas!
We understand the importance of specialized care and support for seniors as they navigate different stages of their lives.
Are you seeking:
Our dedicated senior living specialists and care experts are here to provide personalized and compassionate services tailored to you or your loved one's needs.
Senior care specialists play a crucial role in resident lifestyles across all levels of senior living. These dedicated forms of care cater to the unique needs and challenges that seniors may face as they age.
What level of senior care do you need in Houston, TX? Join us in exploring the importance of specialization in each of these areas.
Independent Living Services Alleviate the Stress
Independent Living communities are designed for active and self-sufficient seniors who desire a maintenance-free lifestyle.
Specialization in Independent Living involves creating an environment that:
Promotes social engagement
Fosters an active and engaged lifestyle
Removes burdens and hassles
These communities typically provide a variety of recreational activities, fitness programs, and social events tailored to the interests and abilities of older adults. Independent Living communities promote overall well-being, independence, and a sense of community by focusing on these aspects.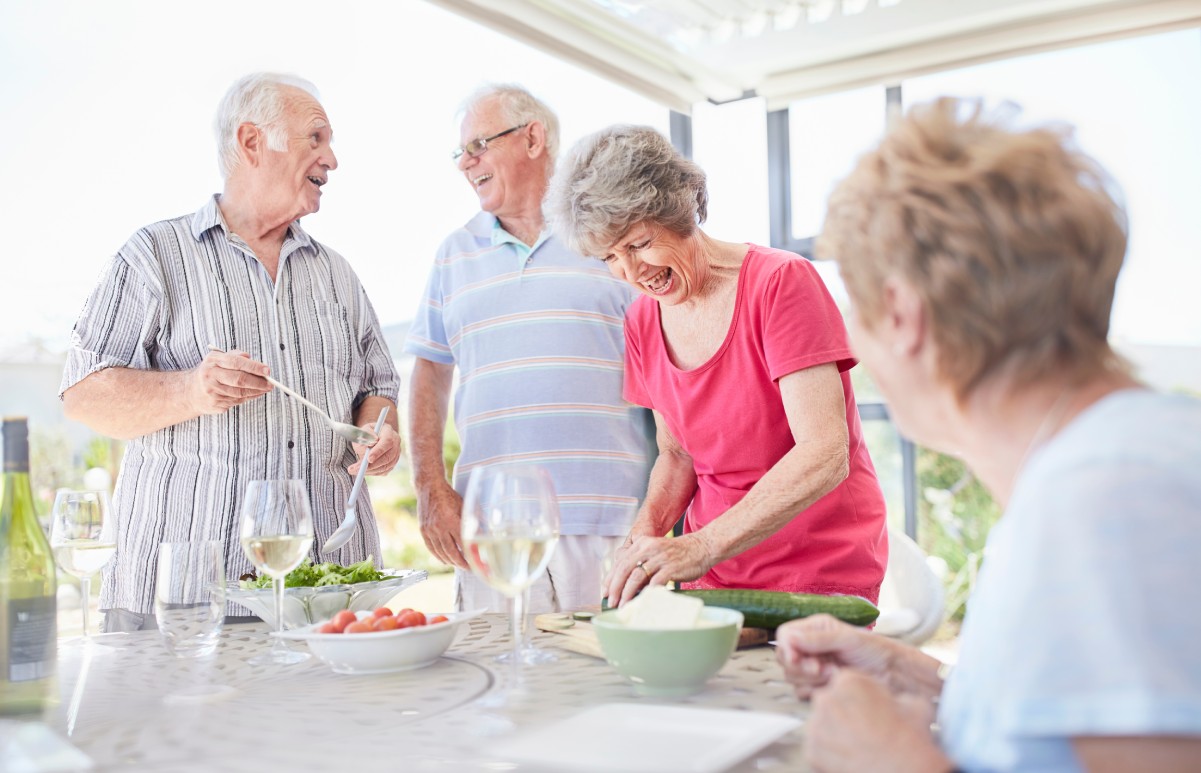 Our Independent Living option allows seniors to embrace a maintenance-free lifestyle while being part of a vibrant community. Our senior living specialists ensure that residents can access a wide range of amenities and activities designed to promote an active and social lifestyle.
From recreational programs to fitness activities and social events, StoneCreek of Copperfield offers an environment where seniors can pursue passions and forge meaningful connections.
Assisted Living Means Long-Term Care
Assisted Living facilities are for seniors who require assistance with activities of daily living (ADLs) while maintaining a level of independence.
Specialization in Assisted Living centers on personalized care and support. Trained team members assist with tasks such as:
Bathing
Dressing
Medication management
Meal preparation
Personal hygiene needs
These communities also offer social activities, transportation services, and access to healthcare resources. The specialization in Assisted Living aims to enhance seniors' quality of life, promote confidence, and provide a supportive environment where they can maintain their independence.
Our Assisted Living services are tailored to meet the unique needs of seniors who require individualized support with activities of daily living.
Our compassionate senior care specialists provide personalized support with tasks that free up the day for more activities and socialization.
At StoneCreek, we understand the stress of determining the right care option for your loved one, and our dedicated team is here to alleviate that burden and provide peace of mind.
Memory Care: Specialized Care for Alzheimer's and Dementia
Memory Care provides comprehensive support for individuals with Alzheimer's, dementia, or other memory-related conditions.
These communities have expert team members who understand the unique challenges and behaviors associated with memory impairment. Specialization in Memory Care involves creating a structured and secure environment that minimizes confusion and anxiety while maximizing purpose and well-being.
Memory Care facilities offer:
Specialized programming
Cognitive exercises
Sensory therapies
Stimulating activities
Socialization and engagement
The team is trained to handle the specific needs of individuals with memory impairment, providing personalized care and promoting a sense of familiarity and routine.
Our Memory Care program offers a secure and supportive environment for individuals facing memory-related conditions. The Cottage provides care in a home away from home.
Our memory care specialists understand the challenges associated with dementia and provide a high level of one-on-one care. We are committed to creating a familiar and structured setting that ensures the well-being of residents.
A Trusted Senior Living Community in Houston
StoneCreek of Copperfield is proud to be a five-star rated community and a valued addition to the Houston senior living landscape. Our residents and their families trust us to deliver a professional, personalized, and caring environment where their loved ones can thrive.
Here is a personal experience from a grateful family member:
"A very professional, personalized, and caring environment. Their team works so hard and understands that their relationship and care of its residents are so critical in my mom's journey. They are experts in geriatric care. They've helped us through a very difficult time and helped my mom settle in. Trust is big with me, and they've earned it."
Supporting Families Every Step of the Way
At StoneCreek of Copperfield, we believe that families play a vital role in the care journey of their loved ones. Our senior living specialists and care experts work closely with families to provide support, guidance, and regular communication.
We understand that choosing the right senior living community can be overwhelming, but our dedicated team is here to help families navigate the process and confidently make informed decisions.
StoneCreek of Copperfield in Houston, TX, is a senior living community that prioritizes personal care and support for older adults. We provide individualized services to meet the unique needs of each resident with:
Senior living specialists
Care managers
Memory care experts
Specialization in senior living is essential to meet the unique needs of residents. By tailoring services, providing expertise, and creating supportive environments, these specialized communities enhance older adults' overall well-being, independence, and quality of life.
Determining the Right Senior Living Option in Houston
Let us be your partner in providing exceptional care for your loved one's long-term well-being.
Contact StoneCreek of Copperfield today to learn more about our comprehensive senior living services and to schedule a personal tour of our community.