The Avenues of Fort Bend
Senior care in Missouri City, Texas is shining brighter than ever. The Avenues of Fort Bend recently hosted a ribbon-cutting event to unveil the completion of our renovation project. The fresh paint and modern lighting are a joy for residents to call home.
Our senior living community includes services for assisted living and memory care. Missouri City is less than a 30-minute drive from Downtown Houston, which means our community is conveniently located in a fantastic area for senior fun.
You'll find our assisted living community in the Quail Valley neighborhood. We are close to places like Mosley Park, the Missouri City Shopping Center, and Sugar's Cajun restaurant. We frequently make time for community trips out to lunch, shopping, and nature walks.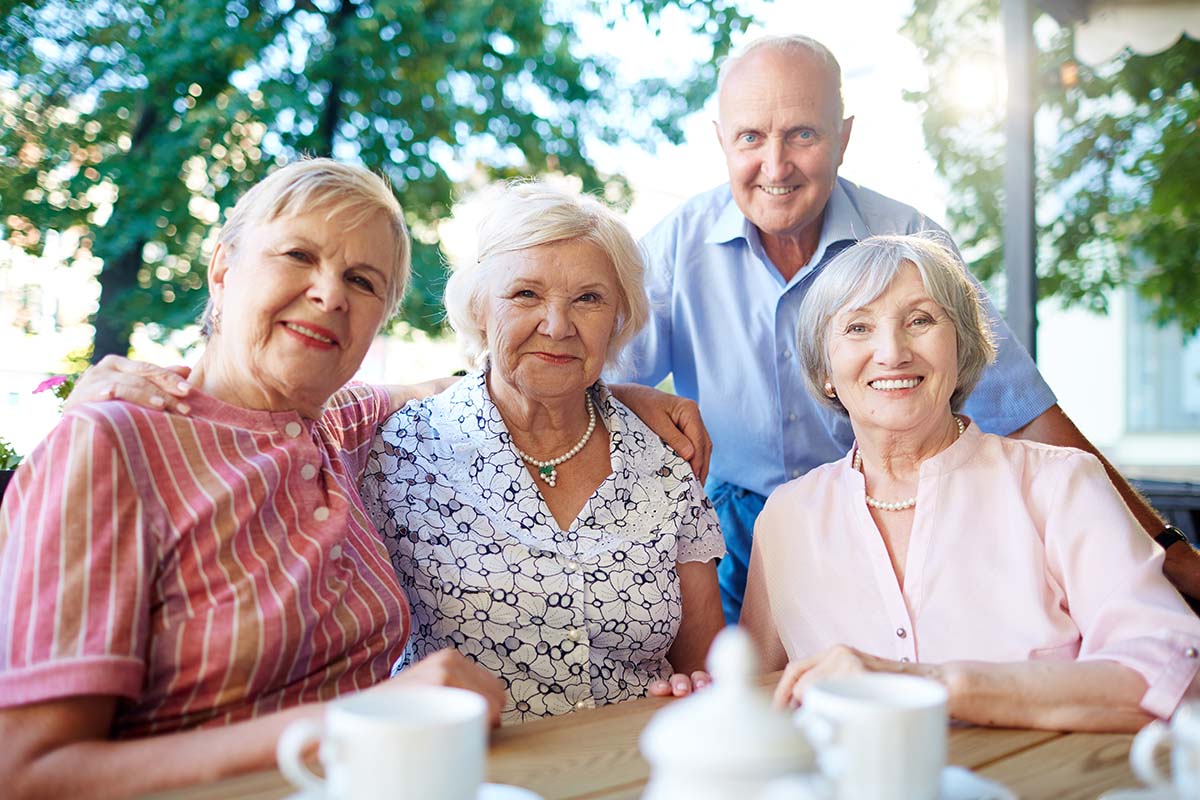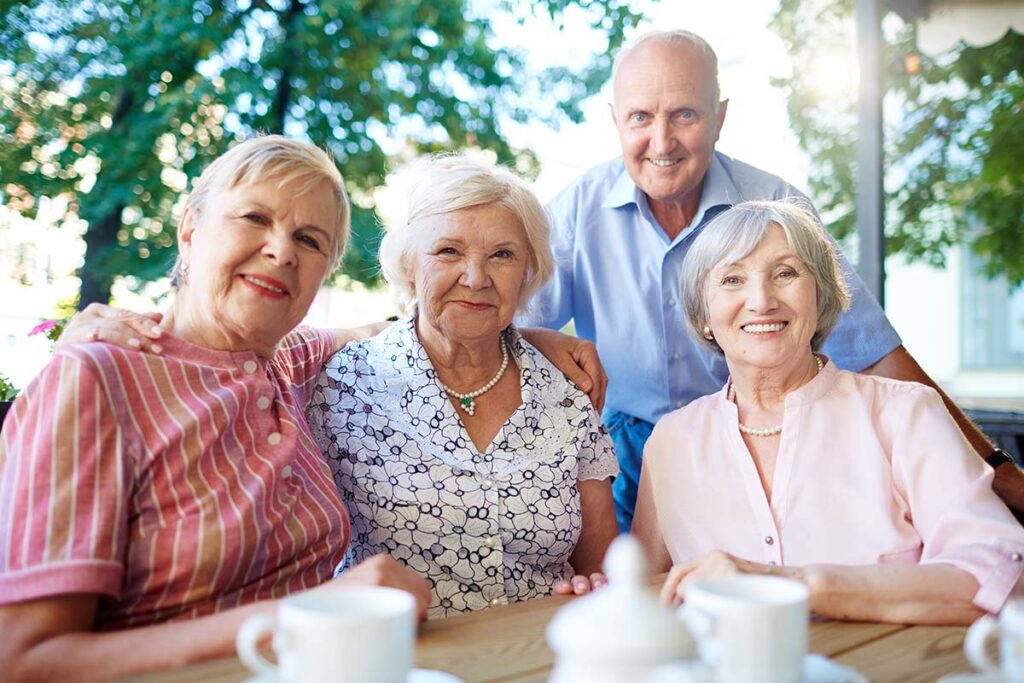 What is assisted living?
Assisted living offers a higher level of care than independent living. Nursing homes are a common idea of where seniors go to receive support. However, those facilities are better for people living with chronic conditions and injuries.
Passionate long-term care services are available 24-7 at The Avenues of Fort Bend. Premier care and activities of daily living (ADLs) assistance help older adults live with extra confidence and energy. Our team of senior specialists provides:
Bathing, dressing, and grooming help as needed
Medication management
Nutritional assistance
Transferring assistance
Regular wellness assessments
Passionate support allows assisted living residents to say goodbye to the hassles of life and enjoy their daily routine. In addition to health care, our seniors receive services like:
Housekeeping
Trash removal
Laundry and linen
Home maintenance
Scheduled transportation
Senior apartments in Missouri City are available in our community. Residents can choose from a variety of studio floor plans that fit multiple lifestyles. Our living spaces include:
Modern designs
Kitchenette
Walk-in closets
Private bathroom
Walk-in showers
Grab bars
What is daily life like in assisted living in Missouri City?
Assisted living at The Avenues of Fort Bend is active. Older adults receive the personalized care they need to participate in a day full of meals, exercise, socialization, and special events. Many of the entertainment options in our community are organized by our new Activities Director, Kaylah.
Morning
We are a pet-friendly senior living community. Many of our residents get their step counts started with their furry friends on our paved walking paths in the morning.
Residents can't wait to wake up and head to the dining room for breakfast. Our chef-prepared menu includes many options that residents vote to have on the menu. Seasonal fruit plates and oatmeal provide heart-healthy ways to get the day started.
Active adults can participate in Ageless Grace exercise classes following a hearty meal and friendly fellowship. A trim figure is not the only goal of these workouts. Our guided seated exercises benefit both the brain and body. These movements encourage neuroplasticity to reduce the risk of developing Alzheimer's and other forms of dementia.
Residents can spend the rest of their mornings relaxing in their private apartments or can join a social activity such as:
Worship services
Shopping trips
Word games
Book club
Afternoon
Lunchtime is the perfect time to enjoy a soup and salad or a sandwich with all the trimmings. We also like venturing into the Houston area to try new restaurants and familiar favorites. The seniors in our lunch bunch form strong bonds over their preferred lunch spots, like Spring Creek BBQ and Olive Garden.
After lunch, residents can do as they please with the day. Our room for fireside chats or the courtyard are favorite places to gather. Any senior looking for a boost can head to the bistro for a cup of coffee and a light snack.
Our calendar always includes engaging afternoon activities like:
Art Throbs Club
Card games
Bingo
Scenic drives
Live entertainment
Seasonal Sips and happy hour
Evenings
Our mornings and afternoons include all kinds of enticing programs for seniors, but dinner is our biggest event of the day.
The culinary team always includes a special dish like crawfish and shrimp étouffée with red beans and rice to accompany our standard selections. Every few months, the community votes on which chef specials will win the My Community Signature Dish and become a permanent fixture on the menu.
Seniors who want to celebrate special occasions can invite their friends and family for a meal in the private dining room.
Residents enjoy getting together for movie and documentary showings, game nights, and scrapbooking to wind down from a full day of fun. Retirees love their daily activity options at The Avenues of Fort Bend.
Premier Care Beyond Assisted Living
On-site memory care offers assisted living residents a smooth transition if their future needs change. The Cottage is a serene and secure area of our community that offers specialized dementia care.
Alzheimer's is the most common form of dementia. It affects over 400,000 seniors in Texas. More than 1,449,000 family members struggle to keep up with their relatives' care needs. Since those numbers are expected to rise with the influx of the baby boomer generation, the need for specialized care is greater than ever.
Memory care team members in The Cottage provide expert support that lets families go back to enjoying precious moments with their loved ones. Like assisted living, dementia care encourages independence, socialization, movement, and mind-enhancing activities.
The Cottage is a home-like environment that gives seniors a sense of belonging. Our dementia care program honors and celebrates older adults by keeping a higher resident-to-staff ratio. Personalized service lets residents live in the moment and explore their passions.
Learn More About Assisted Living Communities in Missouri City
If you or a loved one can benefit from living a hassle-free lifestyle, visit The Avenues of Fort Bend. Contact us to ask questions or arrange a tour of our premier senior living community.