Are you looking for the perfect senior living community for a loved one? You probably want to give mom or dad a community that feels like home. You may even want to find somewhere with a bit of flair and comfort.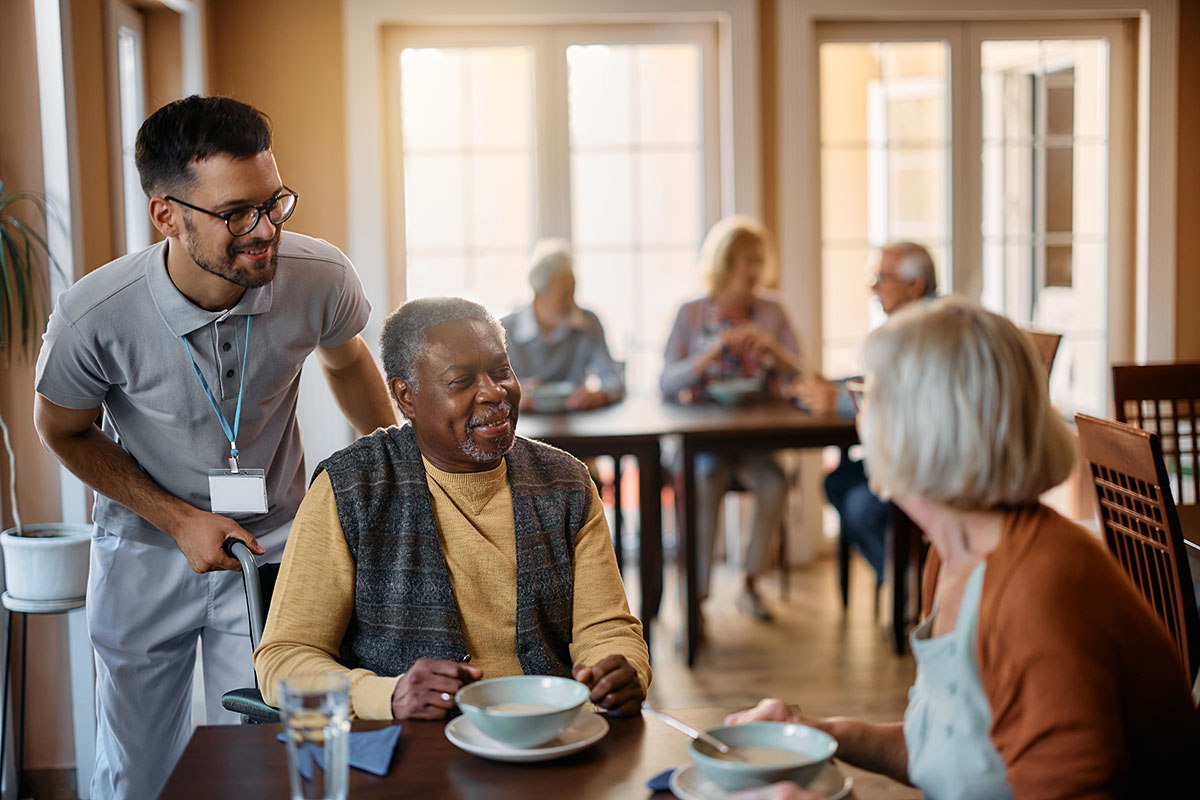 There are a lot of senior living options in Houston, TX. However, you may be surprised by what awaits a little south of the city.
The Avenues of Fort Bend can't wait to show your loved one a lavish experience. Welcome home if you're looking for a modern and convenient Houston alternative.
Senior living at The Avenues of Fort Bend is a resort-style experience in Missouri City, TX. Our location is a short drive from Houston and Sugar Land.
Boutique Assisted Living and Memory Care
The Avenues of Fort Bend is a senior living community featuring boutique finishes and modern touches. Residents can enjoy all of the comforts of home without worrying about the upkeep.
The Avenues of Fort Bend offers a variety of living options to meet the needs of every senior. Socializing and receiving care is more accessible in our smaller, boutique environment.
Assisted living residents can relax in pet-friendly apartments without worrying about chores. Residents with Alzheimer's and dementia can absorb the comforts of memory care in the cottage. All residents enjoy being part of a supportive and close-knit community.
No matter your loved one's needs, you'll find that The Avenues of Fort Bend has the perfect solution for you.
Convenient For Families Looking For Sugar Land Senior Living
Another great reason to choose The Avenues of Fort Bend is our location. We're conveniently located near Sugar Land, making visiting easy for family and friends.
Missouri City is accessible via major highways such as U.S. Route 59, Sam Houston Tollway, and U.S. Highway 90. Our location is within the Houston–The Woodlands–Sugar Land metro area.
The Avenues of Fort Bend gives families looking for nursing facilities and retirement communities in the Sugar Land area additional options.
We're also a short drive from the city's best dining, shopping, and entertainment options in downtown Houston.
Resort-Style Amenities
Our top-notch amenities and services are second to none. We have everything you need to live a comfortable and enjoyable life.
Resort-style amenities include:
Game room
Art studio
Salon
Restaurant-style dining room with chef-prepared meals
Private courtyard
Paved walking trails
Residents can also take advantage of the community's concierge, housekeeping, laundry, and scheduled transportation.
One of the best features of our community is the diverse group of older adults. They bring their unique perspectives and life experiences to our community every day. Whether they're chatting over a cup of coffee, playing cards, or getting involved in one of our many social activities, they're constantly making new friends and enriching the lives of those around them. 
Giving seniors a place to socialize is an invaluable experience, and we're grateful to have such a vibrant group of older adults in our community.
What is assisted living?
Assisted living is a type of senior housing that assists with daily living activities. It benefits adults who may need help with bathing, dressing, and eating. It also offers peace of mind by providing 24-hour supervision and security, as well as access to medical care.
This form of senior living provides social and recreational activities, which can help to improve the quality of life for residents. For many people, assisted living is the perfect balance between independent living and full-time skilled nursing care.
Assisted living at The Avenues of Fort Bend includes thoughtfully designed living spaces that accommodate a variety of lifestyles. Residents can receive personal care in the privacy of their homes. Exciting events, activities, and meals await beyond their front door.
What is memory care?
Memory care is a specialized type of senior care. The service provides around-the-clock support for older adults experiencing Alzheimer's or dementia. These communities meet the unique needs of these individuals. The wide range of services includes medication management, personal assistance, and housekeeping.
One of the main benefits of memory care at The Avenues of Fort Bend is the knowledgeable and compassionate staff. These individuals are trained to understand the challenges of memory loss and are always available to offer support.
Another benefit is the focus on cleanliness. Seniors with memory loss can be more susceptible to infection. Our team maintains a clean and secure environment.
Our community has the advantage of offering assisted living and memory care. This feature can secure your loved one's future.
End Your Search For Boutique Senior Living in Missouri City, Texas!
If you're looking for a senior living option in Houston, look no further than The Avenues of Fort Bend. Our convenient location near Sugar Land, TX can make your loved one's golden years truly special.
Contact us today to schedule a tour or learn more about making The Avenues of Fort Bend home.