Caring for an elderly parent with dementia is one of the most difficult tasks a family can face. Knowing what to do or how to manage the situation can be hard. Providing adequate dementia care on top of other duties can be challenging and exhausting.
Explore this blog post to learn more about:
What to expect in different stages of Alzheimer's and dementia.
Tips and tricks for creating a safe environment for a loved one with memory loss.
How to find dementia care in Round Rock, TX.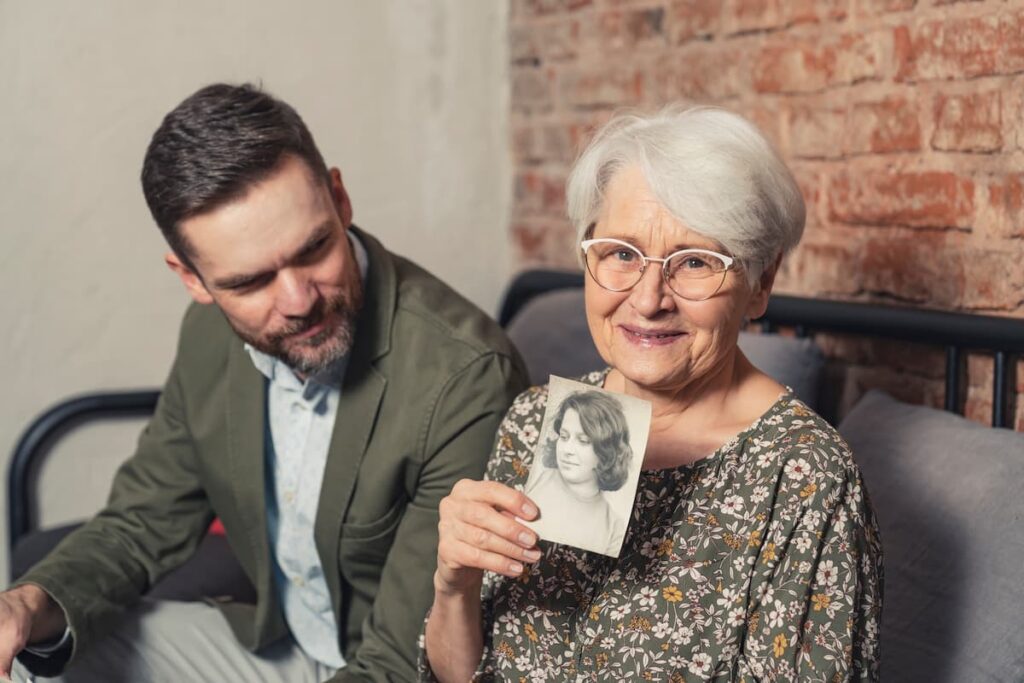 How to Care For A Parent in Different Stages of Dementia
Alzheimer's and dementia progress in three general stages:
Mild (or early stage)
Moderate (or middle stage)
Severe (or late-stage)
In the mild or early stage, it is common for people with dementia to experience short-term memory loss. The noticeable difficulty in understanding directions or completing tasks is common. Activities requiring more than one step may go unfinished.
At this stage, they may also become easily frustrated or confused by new situations or changes in their routine.
Caring for a parent in this window is a new experience. It will take patience to understand their mind is going through changes that make simple things increasingly difficult. Home care may involve:
Cleaning up left behind messes
Finding lost items
Hiding items like car keys
Cooking meals and managing medications
In the moderate or middle stage, people living with dementia may have difficulty recognizing familiar people or objects. Verbal and written communication may regress. Increasing disorientation can lead to wandering.
In this stage, a person with dementia may have needs beyond what a family member can provide. This period is often when adult children and spouses begin exploring memory care communities. Caring for a loved one with dementia at home in this stage involves:
Supervising and preventing wandering and sundowning
Providing light health care and personal care
Ensuring the house is accident-proof
In the severe or late stage, aging parents with dementia will likely require around-the-clock care. They will be dependent on assistance for eating and bathing. Communication is usually limited to a few words. Mobility weakens, and muscle loss increases.
Tips and Tricks for Creating a Dementia-Friendly Environment for a Loved One with Memory Loss
The first step to creating a dementia-friendly environment is knowing the stages of dementia. Additionally, add these tips to your care practices.
Acknowledge their feelings and validate the emotions they may be experiencing. Uppermost on your list of how to take care of an elderly parent with dementia should be compassion. Provide guidance while respecting their sense of independence. Autonomy is a crucial feeling for any older adult who needs support.
Communication should remain respectful and patient to avoid escalation of anxiety or frustration. Caretakers must remember how their loved one may become disoriented or confused in unfamiliar places.
Having an established routine is essential. Individuals living with dementia have difficulty adapting to changes in patterns. It's important to keep meals, activities, and sleep times at the same time each day.
Keep an organization system for when it's time for medications or doctor's appointments. Make sure your loved one has access to emergency contact information. Keep a list of numbers in easy-to-read locations.
Minimize distractions such as loud music, crowds, or easily-misplaced items. Avoid moving furniture around within the home; consistency will allow them to orient themselves better.
Modify the home by adding grab bars in bathrooms and light switches near doors. Make the house as accessible as possible. As some individuals may wander, it's also beneficial to expand into outdoor areas. Placing luminous tapes on steps, corners, and door frames are helpful visual cues. Brightly colored door knobs will make it easier for loved ones to distinguish how to exit and enter different rooms.
Additional considerations:
Ensure all medicines are carefully labeled and stored in a secure location
Cover outlets
Secure carpets (no lose rugs)
Clear walking path
Eliminate trip hazards
Pad or round off sharp corners
Caring for someone with dementia requires patience and understanding. It can be done when you know what to expect in each stage. Creating a secure environment for your parent or loved one is crucial. However, it can be a challenge.
How to Find Dementia Care in Round Rock, TX
Know that you are not alone when caregiving for an elderly parent becomes too much to handle.
Contact the Alzheimer's Association Capital of Texas Chapter for information on support groups in the Austin area.
Find a dementia care community in Round Rock that offers:
Specialized caregivers
A high staff-to-resident ratio
Activities of daily living assistance
Evidence-based activities
Brain-healthy meals
A clean and secure environment
The ability to live in the moment
Family support
Signature programs
Visit Double Creek Assisted Living and Memory Care when it comes time to find specialized care in Round Rock. We provide all those services and more.
The Cottage is a secure area that offers comfort and the opportunity to live in the moment. We understand the challenges you face as a family caregiver. Let us do the heavy lifting.
Signature experiences like Dementia Live and Miracle Moments encourage family involvement and understanding. Don't let caregiving interrupt your relationship with a loved one. Find dementia care in Round Rock at Double Creek.
Don't Face Caring for an Elderly Parent with Dementia Alone
See the gift of memory care in person and experience the benefits. Let us know if you are interested in giving your loved one the gift of comforting dementia care. Contact us to get started.