As we age, many seniors require additional assistance to maintain their independence. For those living in and around the cities of Benbrook and Crowley, Texas, Harvest of Aledo offers several senior living options, including assisted living and memory care. In this guide, we'll look at the differences between assisted living and memory care, discuss the costs associated with each option, and learn what residents can do in the cities of Crowley and Benbrook.
What is the difference between assisted living and memory care?
The biggest difference between assisted living and memory care is that memory care is specifically designed for seniors with Alzheimer's disease or other forms of dementia. A memory care facility provides a secure environment where residents can remain as independent as possible while receiving 24-hour supervision from trained team members who understand their unique needs. Assisted living facilities enable seniors to continue living independently with support available for day-to-day activities.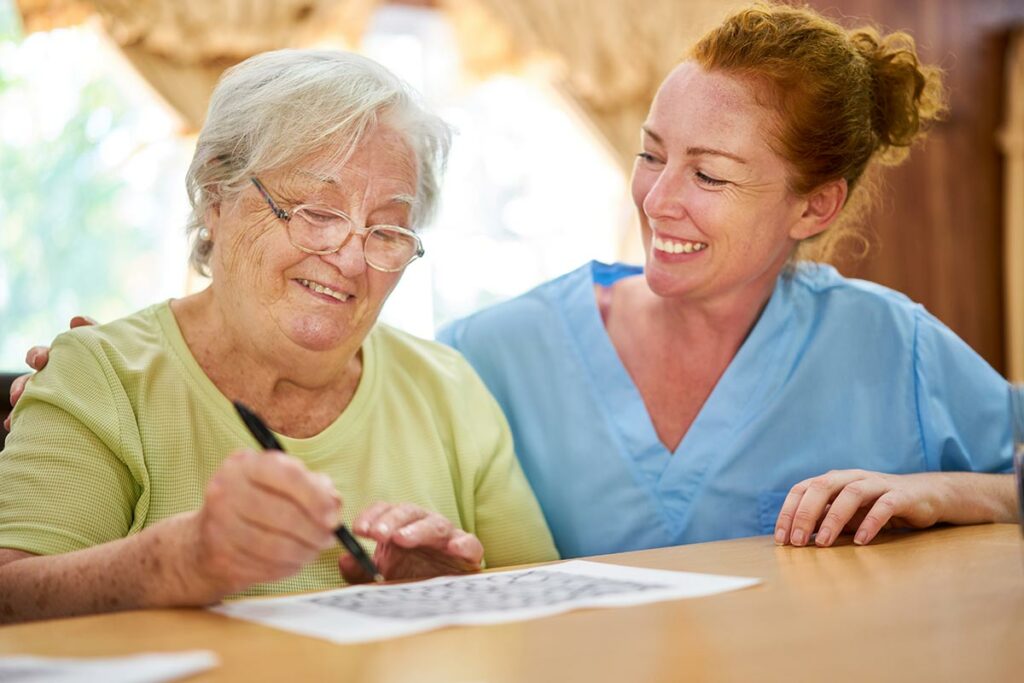 Both types of care provide services such as personal grooming, medication management, meal assistance, housekeeping, and scheduled transportation to help seniors live confidently while maintaining their dignity.
How affordable are memory care and assisted living in Crowley and Benbrook, TX?
Benbrook and Crowley sit just outside Fort Worth, and according to Forbes, assisted living averages $4,500 per month in the area. Memory care facilities tend to cost more due to the specialized care required. Caring.com found that memory care averages $4,998 in the state of Texas, already surpassing the average costs of assisted living in the Fort Worth area.
But where do these costs come from? With each level of care, you're paying for housing accommodations, social programs and events, dining, and services like household chores and assistance with activities of daily living (ADLs).
Despite the required investment, both assisted living and memory care could end up saving you money in the long run because many communities will work with you to fit your family's needs and budget. Plus, long-term care insurance, home equity, and life settlements can help cover some of the funds.
What kinds of activities are available for residents in memory care and assisted living in Benbrook, TX and surrounding areas?
Harvest of Aledo is located just a short distance away from Benbrook and Crowley, so residents have access to plenty of engagement in both towns. Benbrook offers plenty of local festivals and events as well as outdoor recreation like golfing at Whitestone Golf Club and fishing at Benbrook Lake. For less strenuous outdoor activities, seniors can enjoy the many parks in Crowley, such as Harry S. Teeter Park and Bicentennial Park. Residents can also take in the history of Crowley Recreation Center and Veterans Memorial.
Whether you are looking for assisted living in Benbrook,TX, or a secure memory care facility near Crowley, Harvest of Aledo is ready to welcome you or your loved one with open arms! Our dedicated team works hard each day to ensure that our residents feel at home while receiving quality service and care tailored to their individual needs. Contact us today if you would like more information on how you can become part of our family here at Harvest of Aledo. We can't wait to meet you!