Ledgestone Senior Living, located in the heart of Texas, has been making waves in the senior living industry as they were recently awarded Best of Dripping Springs 2023. This prestigious recognition highlights our excellence in three categories: Best Assisted Living, Best Retirement Living — also known as Independent Living — and Best Memory Care.
Today, we'll explore why Ledgestone Senior Living was awarded the honor of being one of the best senior living communities in Texas.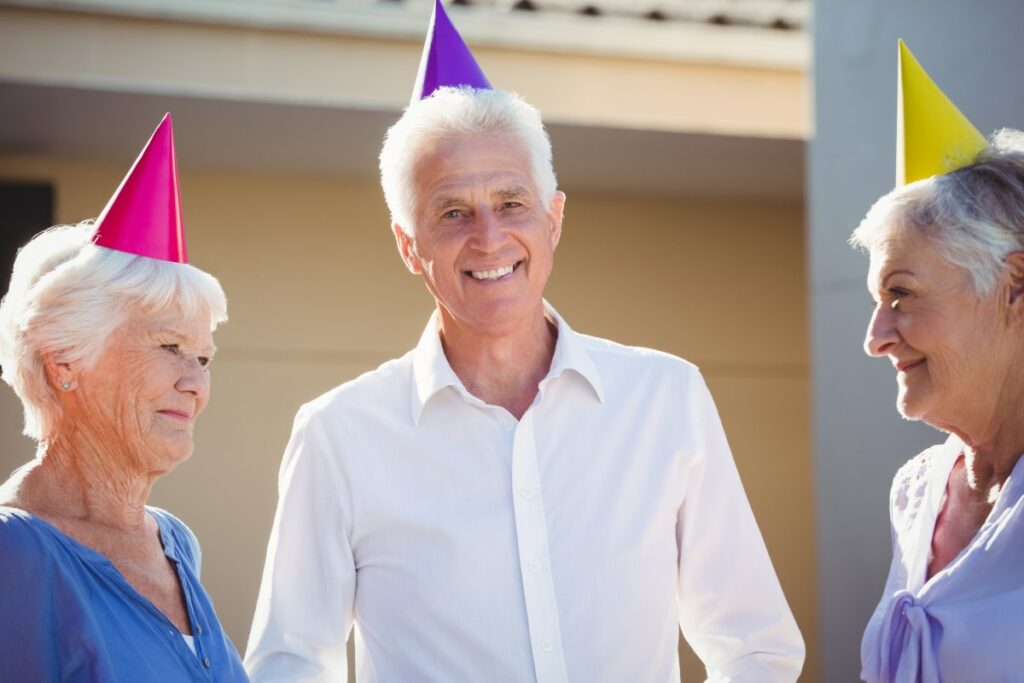 What are the Best of Dripping Springs awards?

The Best of Dripping Springs awards are an annual recognition program that honors businesses and professionals in the Dripping Springs, Texas area who have demonstrated excellence in a variety of industries. Winners are chosen through a combination of community nominations and voting, with the final results announced in a public ceremony. The Best of Dripping Springs awards are a way to celebrate the local businesses and individuals who help make the area a great place to live and work.
What makes Ledgestone one of the best senior living communities in Texas?
Ledgestone Senior Living stands out by offering unique amenities and long-term care options for older adults.
Austin, Texas Assisted Living: Independence, Reimagined
This achievement is a testament to the personalized attention that each senior resident receives in Assisted Living. Ledgestone's Assisted Living program provides an atmosphere of dignity and respect for seniors needing 24-hour care and assistance. From cooking and housekeeping to medication management and transportation, Ledgestone's caring team is committed to caring for residents' everyday needs and making their experience truly special through our Passion Program.
Carefree Independent Living: True Independence for Active Seniors
Independent Living at Ledgestone provides ample freedom, privacy, and a sense of community to seniors. Retirees have access to a range of amenities and services that promote their well-being, such as wellness programs, landscaped outdoor areas, and social events. Our Independent Living provides nourishment for the mind, body, and soul, which contributes to a vibrant and enriching retirement experience.
Comprehensive Memory Care: Passionate Care, Personalized
Best of Dripping Springs' recognition of Best Memory Care reflects the thoughtful care our team provides to residents with Alzheimer's and dementia. A critical component of this program is to provide individualized care plans to ensure that residents can maximize their quality of life. Memory Care residents receive support for daily living tasks, engagement in stimulating activities, and medical care, all within a safe environment that feels like home.
The accolade recently awarded to Ledgestone Senior Living for being one of the best senior living communities in Texas recognizes Ledgestone's exceptional care, amenities, and unparalleled commitment to serving senior residents; it is the perfect place for seniors to call home. With highly qualified and compassionate associates, seniors and their families can trust that they are receiving the best possible care. It's no wonder Ledgestone is one of the most sought-after Texas senior living facilities.
Hear from Ledgestone Senior Living in the Dripping Springs Area
If you or your senior loved one are searching for the best senior living community, contact us to schedule a tour or learn more about our robust programs and amenities. You can look forward to the assurance that you or your loved one is in compassionate hands.