It's not easy to trust someone else with the care of your loved one, especially if they struggle to recognize their surroundings and loved ones due to dementia. Finding the right caregiver is important because it ensures that your loved one is comfortable and properly cared for.
What do the best caregivers have in common?
Today, we'll discuss some of the most important characteristics to look for in quality caregivers for seniors with dementia in Austin.
Patience and Empathy
Patience is a crucial characteristic that all caregivers should possess. Seniors with dementia often require extra attention, and patience is essential when addressing unpredictability.
Patience also goes hand in hand with empathy, as the caregiver should be able to understand what the senior is going through and be willing to listen and care despite the challenges. Be sure to look for a caregiver that takes the time to understand your loved one's needs, preferences, and habits.
Experience with Dementia and Alzheimer's Care in Austin
The caregiver must have enough experience working with seniors with dementia, especially those with Alzheimer's. The complexity and unique qualities of dementia require a caregiver who has the right skill set. Look for a health care provider who specializes in geriatric care; they should have an excellent track record of taking care of seniors with dementia.
Reliability and Dependability
Reliability is essential for seniors with dementia, particularly when it comes to medication, appointments, and meals. The best caregivers demonstrate reliability and accountability, and they are willing to accommodate your loved one's specific needs properly. They should be easy to reach and ready to help.
Understanding of Dementia
Caring for seniors with dementia requires familiarity with their specific condition. Caregivers with the specialty of dementia care in Austin generally understand many types of the condition. Those well-versed in dementia care provide effective communication, medication management, and behavioral strategies designed to help seniors manage their symptoms.
Flexibility
Another must-have to put on your list is flexibility. Dementia is not a stagnant condition, and the symptoms often vary from day to day. This means that caregivers have to be flexible to adapt and change their approach to taking care of seniors. Caregivers who can adjust their care plans accordingly are best-equipped to meet seniors' unique needs and preferences.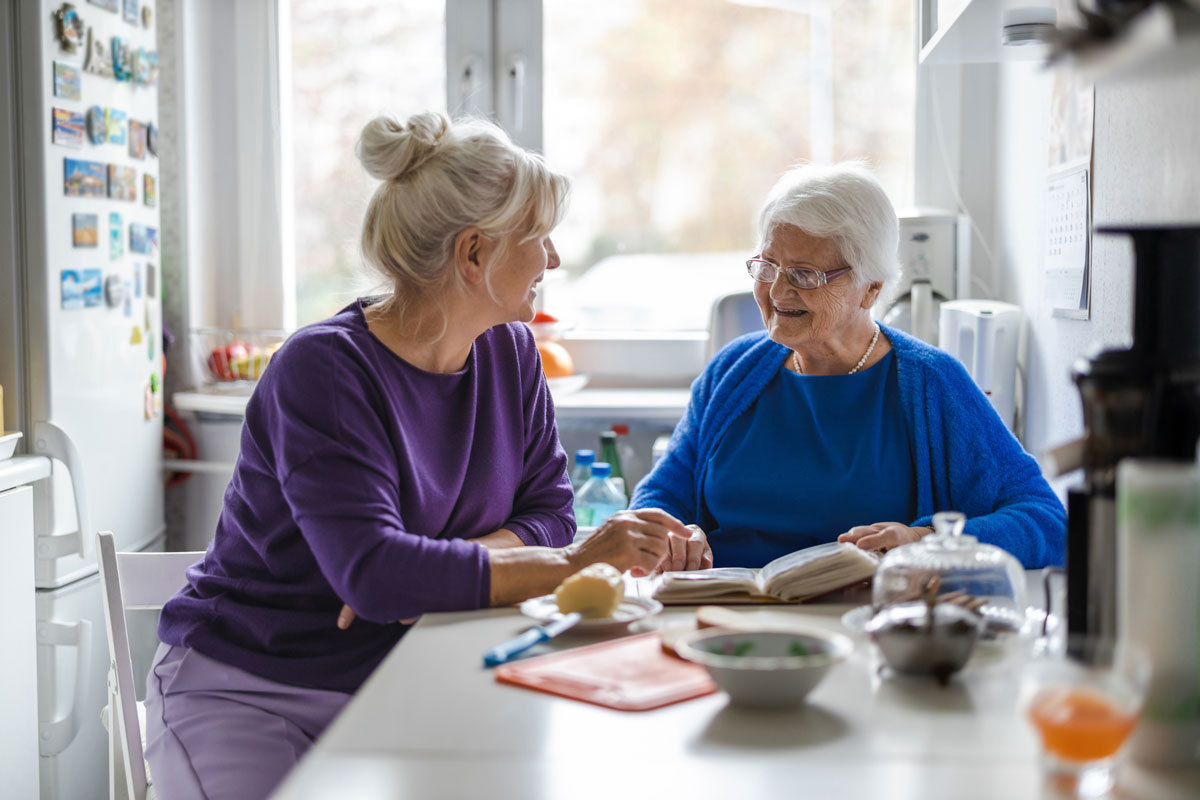 Choosing the right caregiver for seniors with dementia is crucial for the well-being and happiness of everyone involved. Quality dementia caregivers possess patience, empathy, experience managing dementia, reliability, specialization, and flexibility. These characteristics will ensure that your loved one receives the much-needed types of attention to cope with the challenges of their condition.
Why should families consider caregivers at dementia care facilities?
Having a team of dedicated caregivers available around the clock can help ensure that seniors are receiving high levels of support. Families who know their loved ones are in secure environments with trained professionals often experience relief from stress and worry.
Learn About Ledgestone Senior Living's Qualified, 24/7 Team for Dementia and Alzheimer's Care in Austin
Schedule a tour of our memory care community to discover how committed caregivers at Ledgestone can provide your loved one with the support they need.