Caring for someone with dementia can be a challenging task, even if they are a loved one. It's important to uphold their dignity and independence; understanding their needs and offering support in the right way is key to making sure they lead a comfortable life.
With so many professional care options available, choosing the right one when you need it can be an overwhelming process. This guide will walk you through the process of finding a dementia care specialist in Hays County of Austin, TX, as well as nearby neighborhoods in Travis County.
Request Recommendations for a Dementia Specialist
Austin, TX families who have been through this process know that when it comes to finding the best dementia care specialist, referrals are vital. Ask your family members, friends, and healthcare providers for outpatient, in-home, or long-term care recommendations. You can also look online for reviews, but be sure to read the comments carefully to see if they seem genuine.
Check Potential Providers' Accreditations
Once you have a list of potential care specialists, do some research to check their accreditations. Professional organizations such as the National Institute on Aging and the Alzheimer's Association offer valuable information on dementia care; they can also recommend providers in your area. You'll want to ensure that the care specialist you choose has the necessary licenses, certifications, and accreditation from regulatory bodies.
Check for Austin Dementia Care Specialists' Experience
It's best to select a dementia care specialist with many years of experience. Experience is a crucial factor in dementia care because it takes time to learn the nuanced approach needed to care for someone with the condition. You want to make sure your loved one is in the hands of someone who knows how to deal with any challenges that may arise.
Ledgestone Senior Living provides experienced dementia care specialists who have the expertise to support your loved one in their journey. With top-class amenities, personalized attention, and a vibrant social atmosphere, you can feel confident that your family is receiving the very best.
Tour Potential Memory Care Facilities and Communities
It's essential to visit potential locations to get a feel for the environment and the people who work there. Make a list of questions to ask associates and observe how they interact with residents. During the tour, look for factors like cleanliness, security, and staff-to-resident ratios.
Another important thing to look for is socialization: are residents encouraged to socialize in a way that is natural to them and encourages them to pursue their interests? Doing so can have a significantly positive impact on residents' well-being and overall happiness.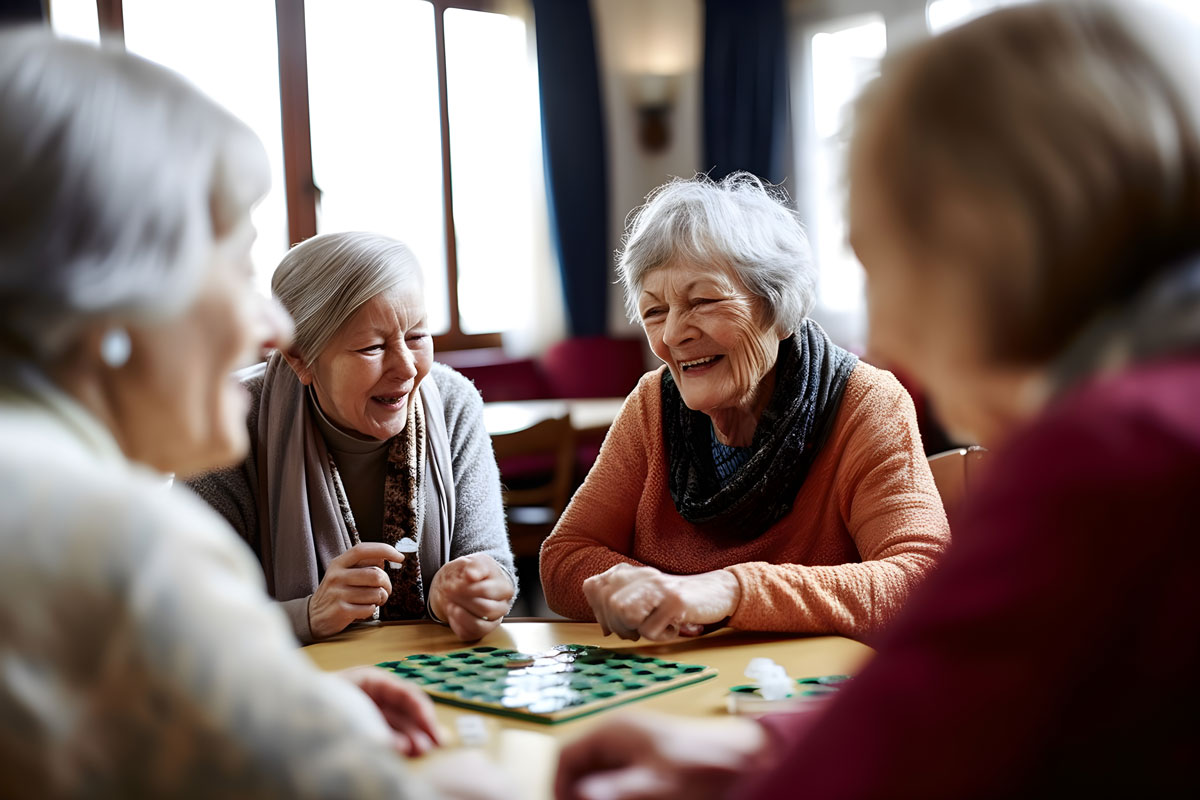 At Ledgestone, we understand the importance of choosing a place for dementia care. We encourage visitors to explore our premises and get an in-depth understanding of what we offer by meeting our friendly team, seeing our comfortable living spaces, and observing first-hand how residents are being cared for. Our team prioritizing passionate service, passionate cleanliness, and passionate care is available to answer any questions you may have and make sure your loved one thrives.
Get in Touch With Ledgestone's Specialized Team
If you're looking for Austin dementia care specialists in Hays County, TX, check out The Cottage at Ledgestone Senior Living; our memory care services are tailored to meet the unique needs of individuals with dementia. We're also conveniently located near the Belterra and Barton Creek neighborhoods.
Finding a dementia care specialist in Hays or Travis County doesn't have to be intimidating. With some research and referrals, you can find a care specialist who will provide expert care for your loved one.
Now that you know a little about Ledgestone's specialized memory care services and expert team, contact us today to schedule a tour. See for yourself why we may be the best choice for your loved one's dementia care.