If you're looking for luxury senior living, Austin Texas is home to Ledgestone. Our premier senior living campus offers personalized Independent Living, Assisted Living, and Memory Care options, as well as a variety of enhanced amenities. From our zero-gravity outdoor pool to our art studio and movie theater, we provide residents with plenty of opportunities to enjoy life to the fullest.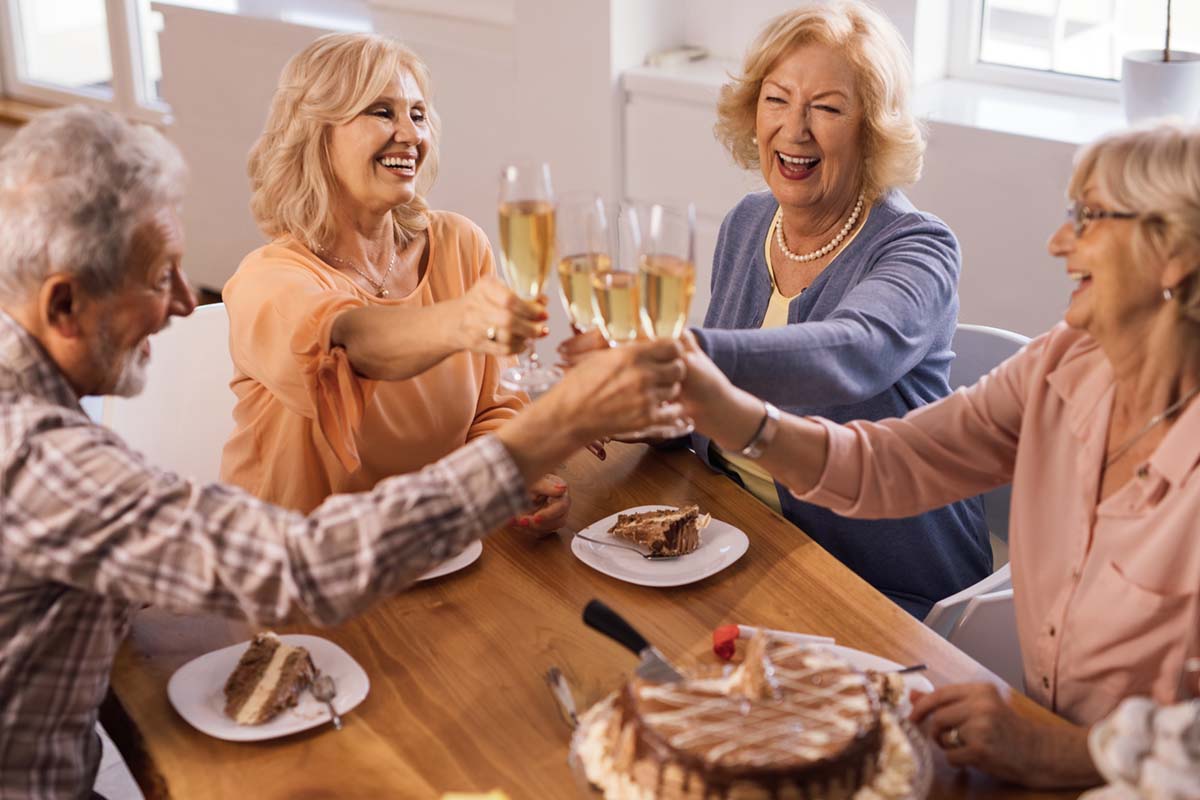 Expect the Best
We were even selected as the Best of Dripping Springs by Dripping Springs News! Come in for a tour today and see for yourself what makes Ledgestone so special. We look forward to welcoming you home. Welcome home to luxury senior living. Austin, TX seniors can expect the best from Ledgestone.
What services can I expect to find in Assisted Living?
In Assisted Living, you will find a variety of services to help make your life easier. These can include help with activities of daily living, like bathing, dressing, and eating. You will also have access to skilled, compassionate staff on-site 24-7, including certified care staff.
What activities are available?
Retirement should be a time when you put your hobbies, interests, and wellness front and center. In fact, studies show that staying socially active as we age is good for our health. At Ledgestone, we offer a variety of clubs, exercise programs, outings, and events to keep your calendar as full as you'd like it to be. You could get involved by:
Staying fit with Fit For You chair aerobics
Getting artsy with new friends in the Art Throb
Nurturing your love for the garden with the Green Thumb Club
Getting dressed up for monthly themed events
Heading out for lunch or to see the sights
Enjoying celebrating your own milestones or those of your neighbors with My Miracle Moments
What is the cost of Assisted Living?
The cost of Assisted Living can vary depending on the level of care you need and the amenities that are important to you. That being said, Ledgestone Senior Living is proud to offer some of the most competitive pricing in Austin, TX.
What if my loved one needs dementia care?
At Ledgestone Senior Living, we understand that memory loss can be difficult for both seniors and their families. Our Memory Care program is designed to provide a secure, supportive environment for those living with Alzheimer's disease or other forms of dementia. Our Memory Care program at The Cottage offers evidence-based care in a calming, nurturing environment.
Residents have tailored, brain-healthy meals and activities that are geared toward purposeful engagement, sensory stimulation, and quality of life. Here is just a sampling of what we offer:
Dedicated Activities Coordinator just for Memory Care
Specially-designed, personalized My Legacy program
Fit For You and other appropriate exercises
Montessori method of learning
Intellectually-engaging activities such as puzzles, brain teasers, and word games
Themed sensory boxes
Interactive life and workstations
Parties and celebrations
Art Throb Club
Green Thumb Club
In addition, residents thrive in an upscale environment with resort-style amenities. It's where excellent care meets luxury senior living. Austin, TX is home to many senior living communities, but not many can offer the experience you'll find at Ledgestone.
What sets Ledgestone apart from other senior living communities?
At Ledgestone, we pride ourselves on providing our residents with a luxurious experience. Our beautiful campus is located in South Austin Hill Country near the vibrant historic town of Dripping Springs. Whether looking for Memory Care or elder care, Austin, TX families find the level of care and service they need in an upscale environment. From multiple dining venues and enhanced amenities including a zero-gravity outdoor pool, billiards room, art studio, fitness studio movie theater, and full-service salon, we have it all!
If you have any questions about our luxurious Assisted Living and Memory Care options, please don't hesitate to contact us. We're always happy to help! Welcome home to Ledgestone Senior Living in Austin, TX.
Come experience why we were selected as the Best of Dripping Springs by Dripping Springs News!
Contact us today to schedule a tour and see for yourself what makes Ledgestone Senior Living so special.