Long Creek, a Sunnyvale senior living community, is welcoming Latosha Rotimi as its new Executive Director.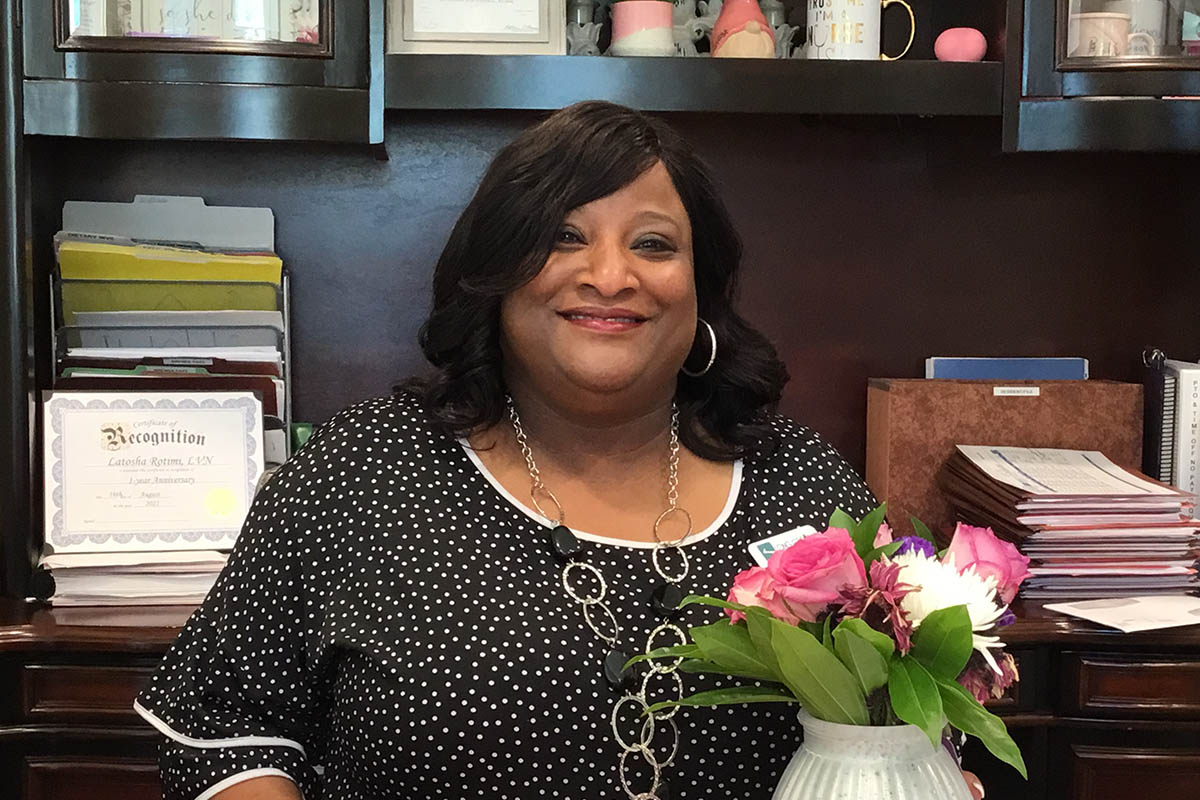 Latosha has worked under the managing operator, Civitas Senior Living, since 2019. She started out as the Wellness Director for Mesquite, TX community, Cambridge Court.
Latosha was born in Rockford, IL and raised in Smackover, AR. Her love for the elderly started when she was young. Over the weekends, she would go through her neighborhood assisting the seniors. She began her career first as a CNA, then as a med-aide. From there, Latosha climbed the ranks and became a Memory Care Director, Assisted Wellness Director, and Weekend Manager for several senior living communities.
While she was Weekend Manager, Latosha attended nursing school. She then began at Civitas as Wellness Director in 2019.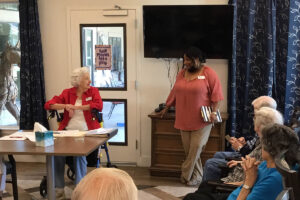 Working in different capacities has allowed Latosha to be a good leader and to lead a great team because she had been in their shoes.
"I love what I do, and I love working for Civitas," says Latosha. "The passion our leaders have for the employees and the residents is what I like being a part of."
"Working in senior living means I have the opportunity to make a difference in someone's life," explains Latosha. "I take pride in making their new home as pleasant as possible, to live a vibrant lifestyle to their capabilities. That is what senior living means to me."
Learn more about our leadership team and lifestyle options.
Contact Long Creek for a tour of our community today.