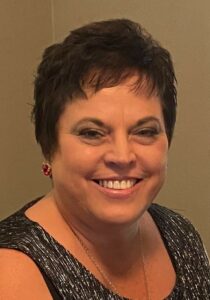 As the Executive Director of Tech Ridge Oaks, I'm thrilled to be able to live out my passion, caring for seniors. My extensive background in nursing and management has led me to this wonderful opportunity to be a part of your loved one's life and welcome them into the community.
The caring team at Tech Ridge Oaks and I are committed to providing an idyllic lifestyle for our residents. I cared for my father for 15 years as he battled Parkinson's and I understand the struggles that seniors and families go through. I will always put their needs first. It's my pleasure to care for your family as my own.
One great thing about working in a senior living community is building relationships with residents and families. You'll have peace of mind that your loved one's well-being is our top priority.
When I'm not engaging with staff and residents, I enjoy spending time with my husband on our five-acre property with our three dogs, three goats, one donkey, and 33 chickens.
I'm also a proud grandmother and love taking on that new role in my life!
Welcome to Tech Ridge Oaks. I am so honored to provide passionate service, passionate cleanliness, and passionate care for our residents and team members.
Sincerely,
Donna Hohm
Executive Director of Tech Ridge Oaks
Get to Know The Rest of Our Team!