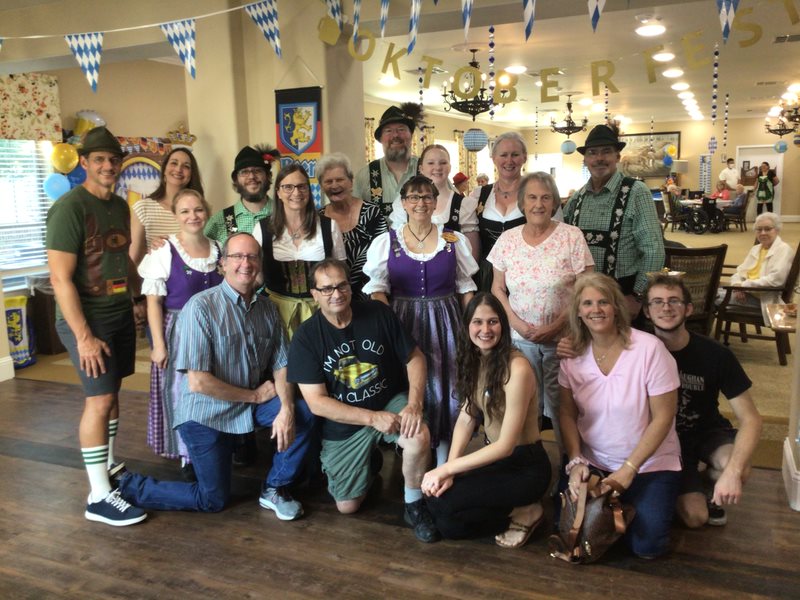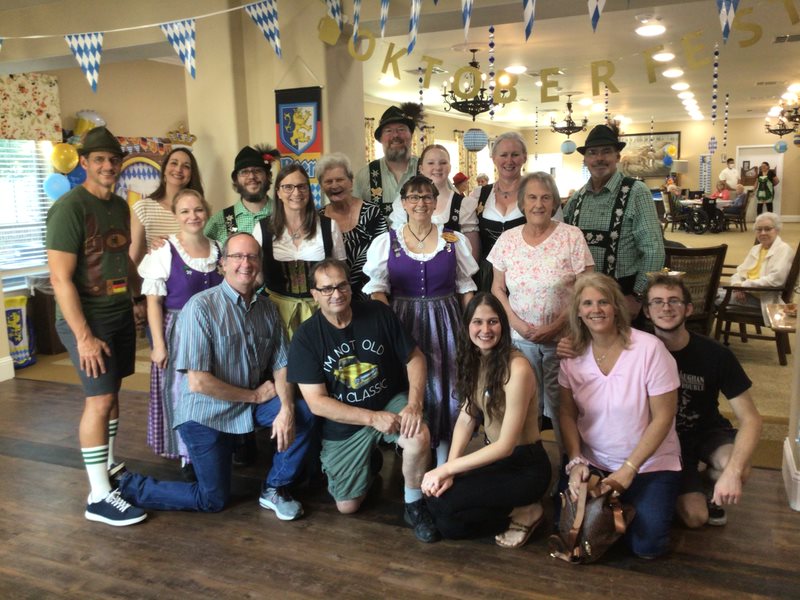 Ms. Elke H. recently enjoyed an Oktoberfest-themed Miracle Moment party at 4 p.m. on Saturday, October 8 at Arabella of Red Oak. The community staff presented Elke with her favorite German food made by the chef. Guests also enjoyed polka dancing and live music.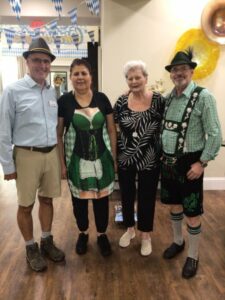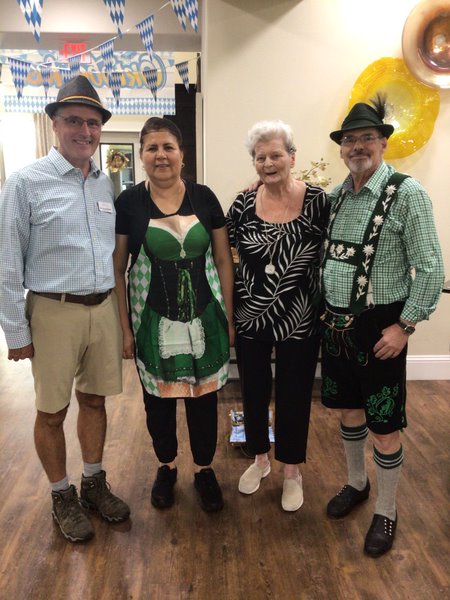 Elke's family, fellow residents, and the community staff were in attendance. Staff at Arabella of Red Oak shared that Elke is from Germany, and she misses her country badly. She came to the U.S. when she was 15 years old.
"We hope we made this a fun and memorable event for Elke," shares Priscilla Gomez, Activities Director for Arabella of Red Oak.
Arabella of Red Oak finds many ways to celebrate residents' special moments and honor their memories.
Experience more in senior living. Contact us today to learn more about our Passion Program.