Double Creek Assisted Living and Memory Care in Round Rock, TX hosted a special book signing event with the legendary country music singer-songwriter Gary P. Nunn on March 21, 2023.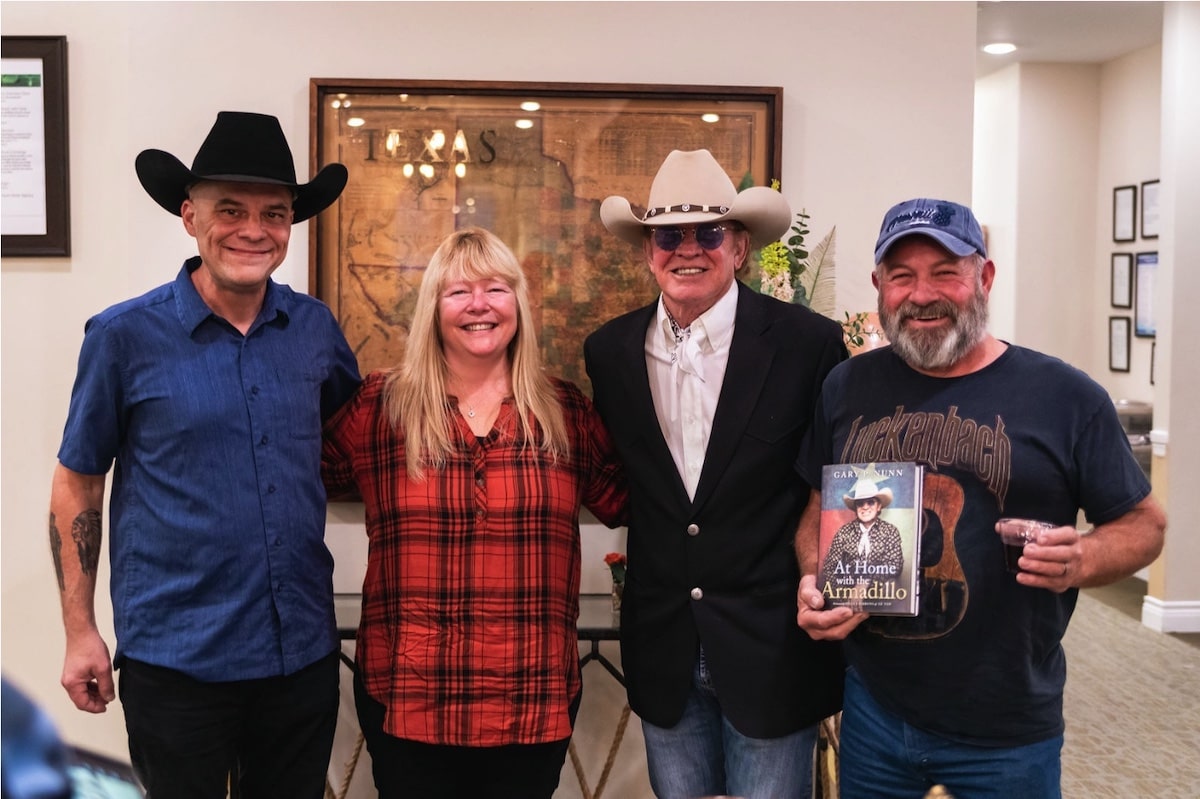 Nunn is best known for writing "London Homesick Blues," which was the theme song for Austin City Limits from 1977 to 2004. Nunn is also considered the father of the progressive country scene that started in Austin in the early 1970s. In January 2018, Gary published At Home with the Armadillo.
"We were excited to host his book signing event!" shares Executive Director of Double Creek, Elizabeth Stone. "It was a wonderful evening."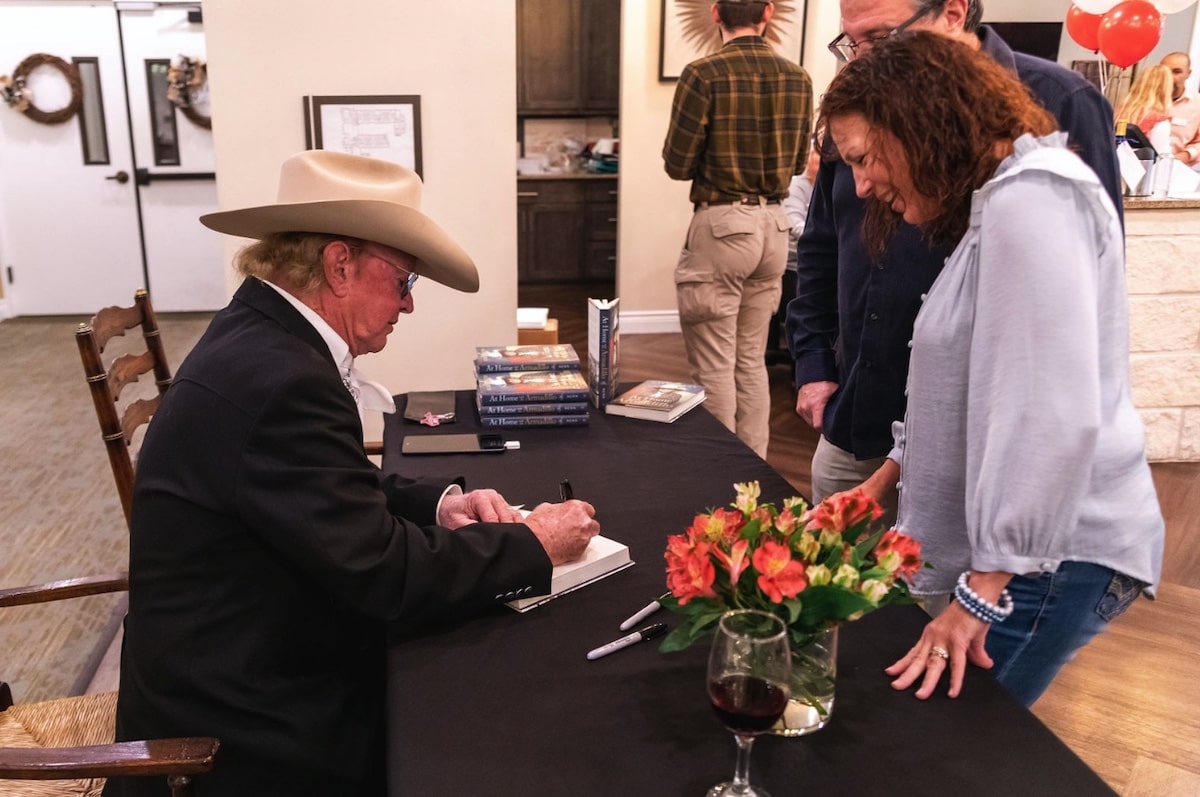 Nunn's warm personality and engaging stories captivated everyone in the room as soon as he arrived. Residents, family members, and special visitors were thrilled to meet him, shake his hand, and snap a few photos.
Residents and staff happily met with Nunn and walked away with signed books. One visitor even brought his guitar to be signed. Live music played in the background as he met and spoke with fans, residents, and staff. The community's Food & Beverage team provided delicious hors d'oeuvres and treats for Nunn and his fans during the evening.
Later in the evening, Nunn sat down at the piano in the common room and played some of his songs. He sang with his guitar as well. It was a fantastic night full of smiles, singing, and dancing.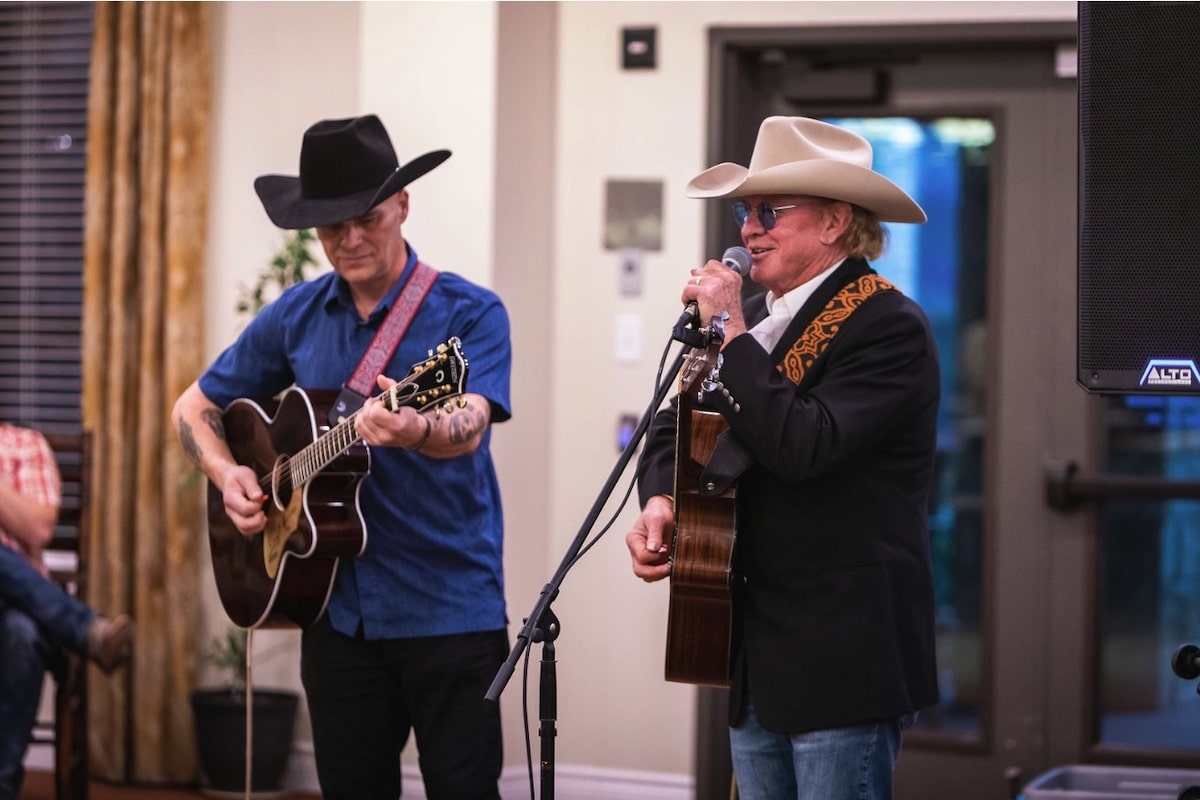 Double Creek Assisted Living and Memory Care is more than just a place to live. We are a community dedicated to providing individualized care and opportunities for our residents to enjoy life to the fullest. From special events like this to our daily activities and amenities, we offer unforgettable experiences you won't find anywhere else.
See What Else We Are Up To!
Double Creek is a senior living community in Round Rock, TX. We've always got a party or event going on each month. Contact us for more information about Double Creek and invitations to upcoming happenings!