Do you find yourself needing help getting around or managing your medications? Assisted living can provide the support and care you require while still allowing you to maintain your autonomy. However, it's important to understand the distinction between Type A and Type B assisted living to make the best decision.
Double Creek, located in Round Rock, TX, is a premier Type B assisted living community. Let's explore the different types of assisted living facilities in Round Rock, TX and what makes Double Creek Assisted Living and Memory Care so special.
What is assisted living?
Assisted living is specifically designed to meet the needs of seniors who require some assistance with daily activities, like personal grooming or dressing, but do not require 24-hour nursing care. It combines residential housing with personalized support services to help you live as capably as possible. This type of setting enables residents to receive the support they need without giving up their autonomy.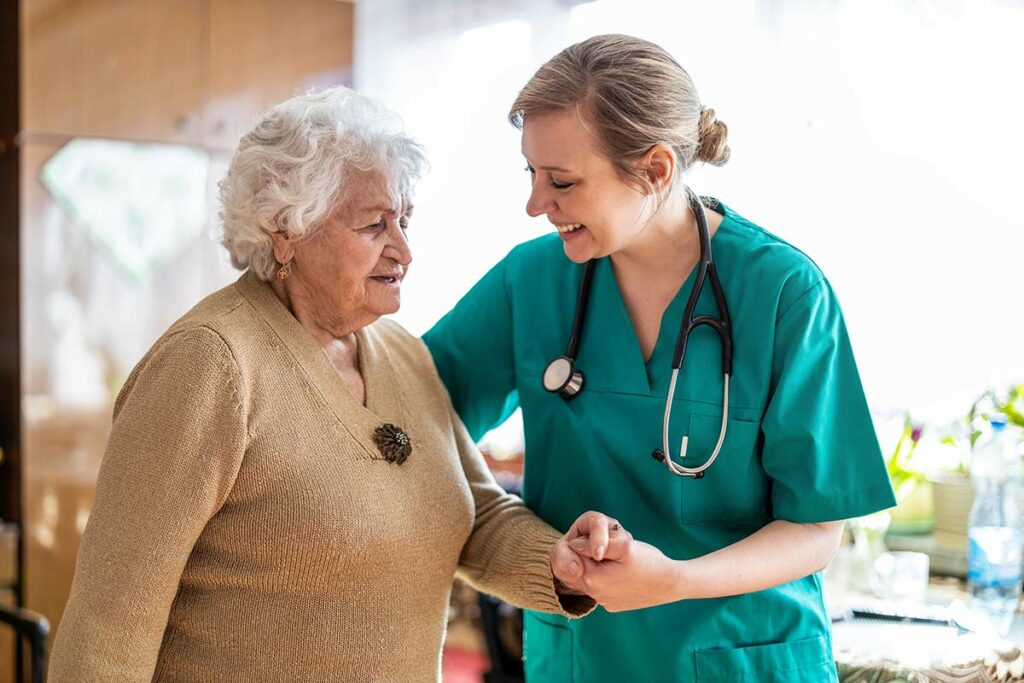 Assisted living: Type A vs. Type B
Those living in Texas often find themselves searching for "Type A/Type B assisted living near me" rather than simply "assisted living near me" because the Texas Health and Human Services licenses communities based on residents' abilities in emergency situations. The primary difference between Type A and Type B assisted living is that Type B offers more intensive support than its counterpart.
Type A assisted living is designed for seniors who are generally capable, mobile, and do not require routine assistance during the night or an emergency. They are ideal for those who require occasional help with daily tasks, but do not need ongoing supervision.
Type B assisted living caters to seniors who require a higher level of care, as well as those experiencing cognitive decline or other health conditions that necessitate 24-hour assistance and supervision — any community offering memory care in addition to assisted living must designate as Type B. These communities are equipped to assist residents in an emergency who are unable to evacuate the premises themselves.
The Benefits of Advanced Type B Assisted Living
For seniors looking for an extra layer of help beyond what traditional senior housing offers, Double Creek's advanced Type B assisted living community is an ideal solution. Our associates work diligently to ensure that our residents have access to all the necessary amenities and services they need to remain comfortable and self-sufficient as possible. You can catch a movie, get your hair styled, and even practice your golf swing without ever leaving campus. As far as services, you can take advantage of:
Weekly housekeeping
Medication management
Laundry and linen service
Scheduled transportation
Freshly prepared restaurant-style dining 3 times a day
7-day a week nursing coverage
On-site physical therapy available
Customized diabetic care program available
We also offer plenty of opportunities for socialization through planned activities, such as crafts, gardening, themed events, fitness classes, and outdoor walks around the grounds — all within a well-appointed and welcoming environment. Additionally, our compassionate care team is available 24 hours a day to provide personal assistance with daily needs based on your individualized care plan.
When it comes to quality assisted living facilities, Round Rock, TX is a great place for peace of mind and comfort. Double Creek Assisted Living and Memory Care's advanced Type B assisted living services, paired with our resort-style amenities, help ensure you have everything you need to live your best day every day. Get in touch with us to schedule a tour today!