If you're looking at the options out there for senior living, consider Round Rock, TX as a retirement destination. Located just 15 minutes north of Austin in the Texas Hill Country, Round Rock has a lot of perks and current residents agree. According to a 2020 citizen survey, 90% of residents said they were satisfied with the overall quality of life in Round Rock.
History of Round Rock
The community formed in 1854 around the "round rock" located near Chisholm Trail Street in Brushy Creek. The rock marked a low-water crossing area for wagons, horses, and cattle. After the Civil War, the area became a route known as the Chisholm Trail. This historic area, which still contains some original buildings, is now called "Old Town."
Downtown Round Rock is also the site of a famous gunfight between the nineteenth-century American train robber, Sam Bass, and a member of the Texas Ranger Division, known as the "Sam Bass Shootout." History buffs can delight in the many landmarks, parks, and historical figures that make Round Rock unique.
Things to do
Sports fans can also appreciate the Sports Capital of Texas is home to many sports facilities, playing fields, recreation centers, and the Round Rock Express minor league baseball team. There are also plenty of family-friendly events planned each month around town.
Those who like to venture out to restaurants will love local spots like Jack Allen's Kitchen for comfort food, treats from Round Rock Donuts, or lunch at Veracruz All Natural.
Residents of Round Rock can also check out nearby Georgetown, TX. With its charming town square that's straight out of a movie scene, small-town shops, and outstanding eateries, it's not to be missed.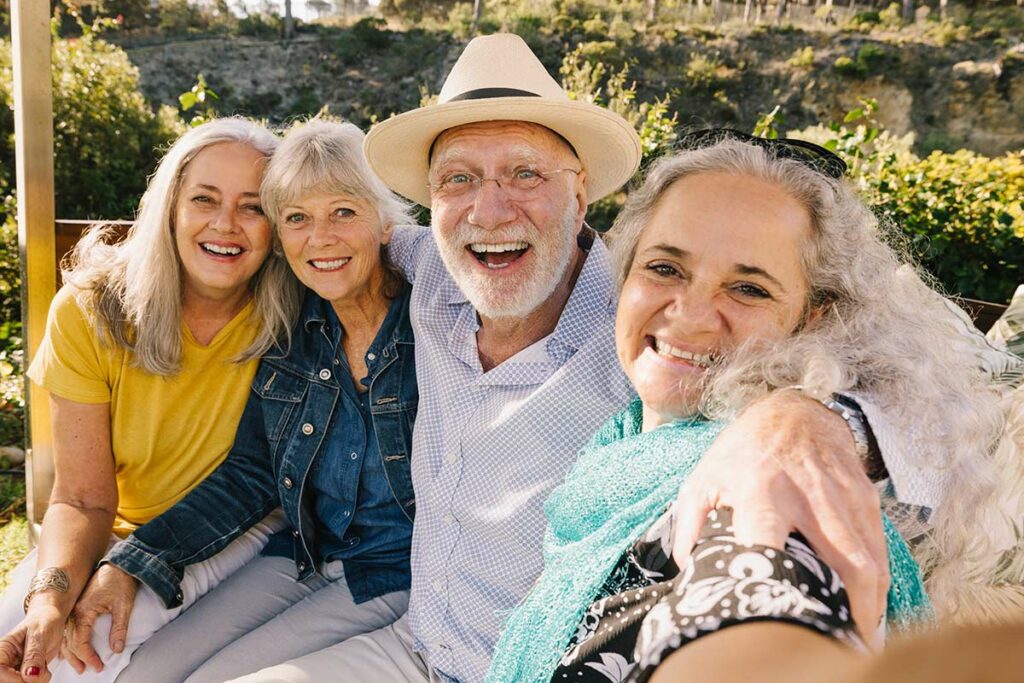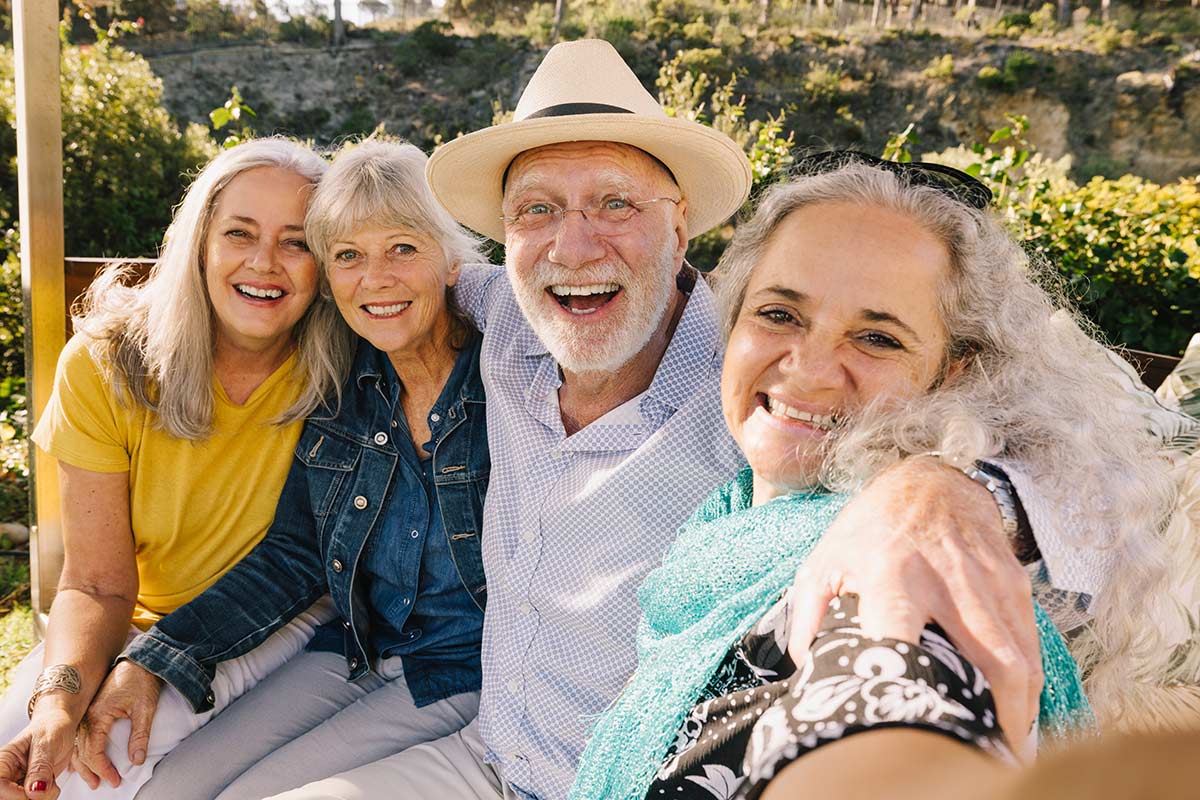 Senior living in Round Rock
Double Creek Assisted Living and Memory Care is conveniently located on State Highway 45 between Interstate 35 and State Highway 130 in Round Rock. Here, you'll find a premier senior living community with a devoted tenured team, just a few minutes from it all.
What is life like in senior living?
Round Rock senior living at Double Creek is great for the active senior who wants to find a community to call home. Lifestyle options include Assisted Living and Memory Care. Seniors can remain as independent as possible, knowing that 24-7 compassionate care services are available.
Assisted living allows you the freedom to engage in activities you love like exercise, outings, visiting restaurants, games, and parties all with the assurance that your care needs are met.
Seniors can truly live their best lives with resort-style amenities, signature programs, and activities that keep days fresh and exciting. Residents are always having fun pursuing their own hobbies and interests. This is a community where you can make new friends, explore new interests, and focus on your wellness.
From your food preferences to preserving your memories, our passion is creating the best retirement lifestyle for you or your loved one.
Residents can rest easy knowing that life is more enjoyable without having to worry about housekeeping, home maintenance, meals, or needing help with daily activities.
Services to help you enjoy life
Assisted living residents experience life on their terms with the helpful addition of care where it's needed. Our skilled and compassionate staff are onsite 24/7. Additional services include:
Housekeeping and personal laundry service
Medication management
Personal medical alert system
As-needed, personalized assistance with bathing, dressing, grooming, transferring, and incontinence
On-site physical therapy
Scheduled transportation
Attentive Memory Care
Our Memory Care program at The Cottage meets the unique needs of seniors with Alzheimer's or other forms of dementia with compassion.
Memory care at The Cottage offers a secure, customized care experience for seniors with Alzheimer's or other forms of dementia. Our intimate environment provides stability and structure while our evidence-based programs and activities engage residents and promote brain health. Our MINDful menu incorporates the best nutrition to combat the effects of dementia and enhance wellness.
Welcome home
No matter their lifestyle preference or level of care, seniors in the Round Rock area choose to live at Double Creek for the location, sense of community, plentiful amenities, and focus on wellness and fun. Welcome home to senior living.
Round Rock seniors and families can learn more about our enriching environment.
Find out more about a senior living community with all the perks in a perfect location. Contact us today to set up a tour of Double Creek.