Westlake to Keller: Senior Living
Older adults from Trophy Club, Westlake, and Elizabethtown are meeting up for senior living near Keller, TX at Harvest of Roanoke. Nestled in the center of these Fort Worth suburbs and west of Grapevine Lake sits a premier assisted living and memory care community.
Assisted living and memory care in this area are essential services. Health and lifestyle needs can change in an instant. A continuum of care lets older adults enjoy daily activities and programs. Continue reading this guide to learn more about personalized senior care near you.
Harvest of Roanoke provides multiple levels of care in assisted living and memory care. We meet seniors' individual needs in the Westlake and Keller areas. Let's talk about why a community offering a range of services is ideal for retirement living.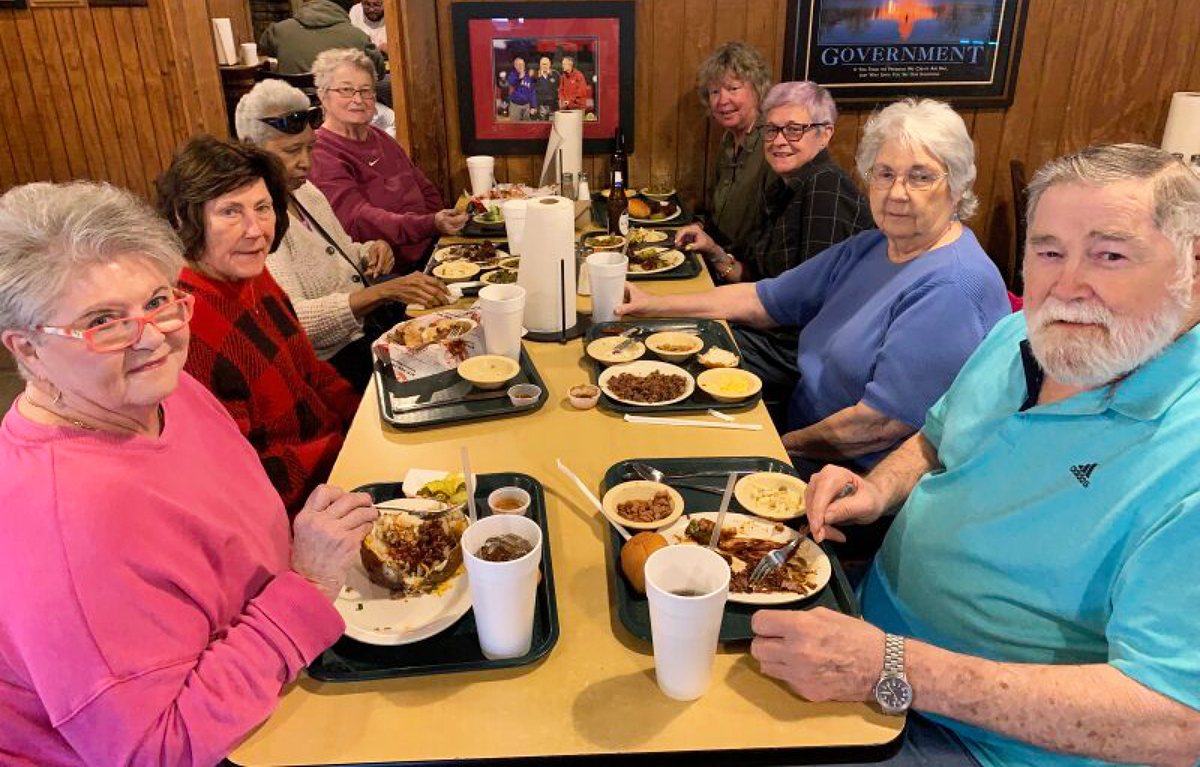 What to Expect in Assisted Living
Assisted living communities provide older adults with a place where they can live independently while also having access to help with activities such as laundry, meal preparation, medication management, and exercise programs.
In addition to providing a safe environment for seniors to live without having to worry about being alone or falling ill due to medical concerns, these communities often offer social activities such as outings and classes that help keep seniors active and engaged.
Many retirees in the area might opt to spend time at places like the Grapevine or Keller Senior Center. It's essential to stay active physically and mentally with other seniors. However, assisted living communities boost the level of engagement and care.
Assisted living is about saying goodbye to the hassles of life and living in a community focused on giving seniors the tools to live the life they want–at all times.
What to Expect in Our Roanoke Assisted Living Community
Passion drives everything we do at Harvest of Roanoke. Our signature services bring seniors together to live a higher quality of life.
The Passion Program
The Passion Program creates a pathway to senior satisfaction and joy. At its core, this program provides activities, care services, diets, and more designed to keep seniors engaged, inspired, and connected with their community. Plus, it's all about having fun!
The pillars of the Passion Program:
My Wellness: A comprehensive and individualized approach to senior care
My Food: Our culinary team loves learning and cooking new residents' favorite meals
My Passion Pathway: Consider this a welcome home party
My Activities: From strength training classes to creative clubs, there is something for everyone
My Legacy: A way to honor memory care residents
There's something for everyone, from creative arts and crafts workshops to organized fitness outings and even exclusive spa days. Plus, our passionate team curates special events that bring some extra joy! Whether it's live music sessions or visits from therapy pets, there's no shortage of things to do in our Southlake area senior living community.
Involving family members in our community is equally important. Signature programs like the Sagely application and Dementia Live encourage family participation and support.
We are also proud to work with relatives in designing Miracle Moments for residents. These experiences celebrate seniors' accomplishments and contributions to our community.
Memory Care
Memory care communities provide individuals with specialized care for seniors with dementia or Alzheimer's. They focus on providing a safe environment where residents can receive assistance with everyday tasks such as bathing and grooming. Emotional support is available for the moments when residents become confused or agitated.
This type of senior living is staffed by experienced caregivers who understand the unique needs of individuals with memory loss. Residents receive help with personal care to redirect their focus to more fun and engaging activities.
Memory Care in The Cottage at Harvest of Roanoke
Harvest of Roanoke offers premium and comforting memory care in The Cottage. This secure community area lets residents live in the moment and continue their independence. Our dementia care specialists use a positive approach that helps individuals achieve:
Independence
Purpose
Relief
Support
The Cottage offers a variety of activities, including exercise classes, arts and crafts activities, educational programs, and more. Residents stay active both mentally and physically to help slow memory loss. Socialization through life workstations, meals, and special events works to curb loneliness and depression.
A Continuum of Care is Important in A Center for Senior Living Near Keller, Texas
There are many benefits to having access to a continuum of care for seniors in the Roanoke area.
One advantage is that seniors can remain close to family and loved ones even if their needs change over time. Our long-term support makes it easier for families with limited resources to provide round-the-clock home care.
Residents remain in familiar surroundings with people they know and trust. This seamless transition eliminates the need to move to receive different levels of care as needs evolve. We help promote peace of mind for seniors and their families.
Another benefit is improved quality of life for those who receive continuum care services. Seniors receiving individualized attention from team members specializing in different areas are likely to stay active and engaged.
Our team reduces feelings of loneliness while promoting physical activity and mental stimulation to improve overall well-being.
The continuum of care provided in Roanoke is designed to give older adults in the Trophy Club, Westlake, and Keller senior living that excites and inspires.
Visit Assisted Living and Memory Care Near You
Find our assisted living and memory care community where Howe Rd meets Penny Ln in Roanoke, Texas. We're conveniently located near the Walmart at Roanoke Crossing.
Contact us to arrange a tour and discuss your senior living options in the Westlake and Keller areas.