Tarrant County Options for Assisted Living and Memory Care
How hard is it to find senior living in Dallas? In such a large area of suburbs, there are many choices.
Assisted living in Southlake, TX is for people who may want to be close to the Bob Jones Nature Center. Another option is memory care in Keller. The pace of life is a little slower, and it is known as being a family-friendly city.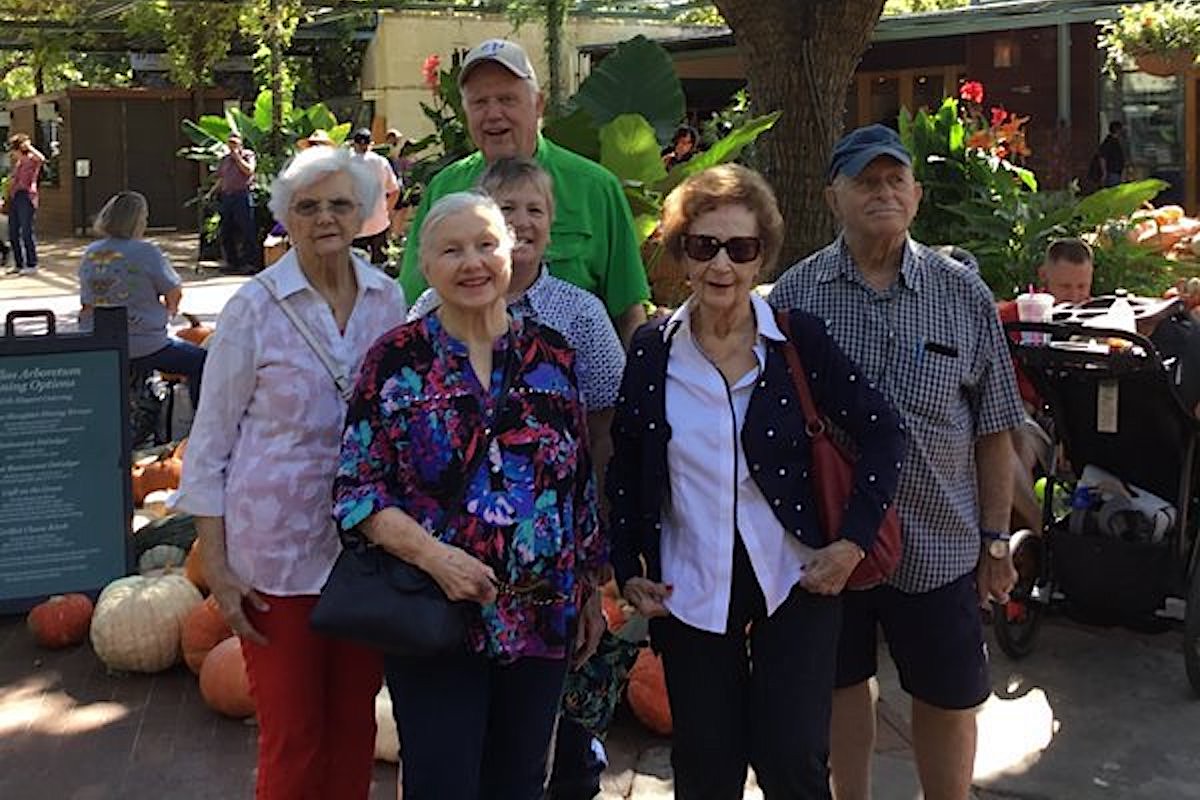 If you're considering assisted living near Southlake or dementia care close to Keller, additional Tarrant and Dallas County options exist.
An internet search will give you endless lists of 10 to 99 of the best assisted living options in Tarrant County. Let's discuss one upscale senior living option east of Dallas, near a lake. Long Creek Assisted Living and Memory Care is where older adults experience a more radiant life.
A Dallas Option for Assisted Living and Memory Care
Welcome to Long Creek, a vibrant Assisted Living and Memory Care community nestled in the charming town of Sunnyvale, Texas.
Assisted living is a good option for seniors needing assistance with daily activities to live independently. Memory care is designed for those in various stages of Alzheimer's or dementia.
If you're a senior in the Dallas area considering a move, Sunnyvale should be at the top of your list. Niche.com gives the city an A+ grade and recognizes it as one of Texas's best places to live.
Sunnyvale boasts a warm and welcoming community with a significant population of adults aged 65 and above. It's a rural area with a peaceful and serene environment, perfect for those seeking a relaxed and laid-back lifestyle.
Some of the popular nearby attractions for seniors include:
The average cost of Assisted Living in Texas is $3,998 per month.
When it comes to the cost of assisted living, Texas offers a more accessible option compared to other states. The national average is around $4,500 per month.
According to the Genworth Cost of Care Survey, Texas's average monthly cost of assisted living is just under $4,000.
However, it's important to note that costs can vary depending on the location within the state. Rural areas and small towns tend to have lower senior care costs than larger cities like Austin or Dallas.
Consider the value if you're shocked at the price tag of senior living. There are many ways to pay for assisted living in Texas.
Laidback and Luxurious Senior Living in Sunnyvale, TX
At Long Creek, we pride ourselves on providing residents with a luxurious and fulfilling experience.
Our community offers a range of unique wellness programs designed to promote physical fitness and overall well-being. From fitness education and dance classes to engaging fitness video games, we ensure that our residents have opportunities to stay active and maintain a healthy lifestyle.
We also offer a variety of mindful activities that stimulate the mind and encourage personal growth. Our residents can participate in cultural and language study programs, attend informative lecture series, and even explore their creative side through journaling and creative writing.
Additionally, we understand the importance of community outreach and spirituality. We offer community outreach programs that allow our residents to give back and positively impact the local community. We provide religious services for those seeking spiritual fulfillment to cater to different faiths and beliefs.
One aspect that our residents truly appreciate is the modern beauty of our community. Our well-designed and comfortable living spaces provide a sense of elegance and tranquility.
We also take great pride in our chef-prepared dining options, offering delectable meals made with fresh, high-quality ingredients.
Our personalized care approach ensures that each resident receives the attention and support they need while fostering a warm and compassionate environment.
The Cottage offers specialized services for people with Alzheimer's or dementia. Our memory care community is secure and features:
Purposeful life/workstations
Engaging activities
Social events
Personal care assistance
Brain health meal service
Long Creek in Sunnyvale, TX, is more than just a place to live – it's a community where seniors can thrive, find fulfillment, and enjoy their golden years. We invite you to visit us and discover the exceptional lifestyle we offer. Ask a resident for information!
Find Assisted Living and Memory Care Near Dallas
Consider all your options if you've started searching for assisted living near Southlake, TX. We're here if you're searching for the right type of senior living in Dallas or Tarrant counties.
Long Creek is an impressive community where seniors live the lifestyles they want. Contact us to arrange a tour of our immaculate community for older adults. We're happy to offer you lunch!