Midtowne Assisted Living and Memory Care Is A Community That's Just Right
Finding a perfect balance of key ingredients is essential when looking for an assisted living or memory care community. Location, amenities, and care levels are important aspects of finding the right fit.
That's why Midtowne Assisted Living and Memory Care in Midlothian, TX is a unique community.
We're large enough to provide all the amenities and services of our competitors. We're small enough to offer a personalized experience for our residents and families. Midtowne is a "Goldilocks" community that is just right.
Waxahachie is a wonderful place to retire. The Crepe Myrtle Capital of Texas offers older adults a beautiful experience. However, it helps to explore outside options when it is time to find upscale and modern assisted living or memory care. Discover a senior living community that offers a family feel.
Explore the options for assisted living and memory care near Waxahachie, Texas.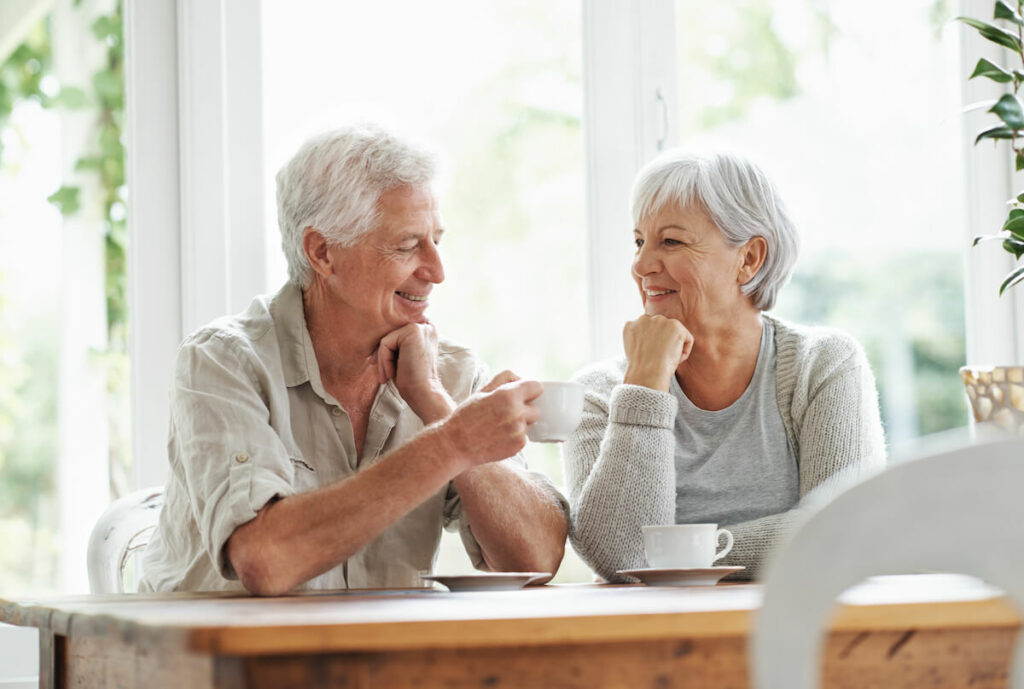 What is assisted living?
Assisted living is a type of housing designed for people who need help with activities of daily living (ADLs), such as:
Bathing, dressing, and eating
Mobility assistance
Medication management
Assisted living facilities typically provide residents with private apartments or rooms. The community aspect involves many services and amenities to help residents maintain independence. These can include:
24-hour staffing
Meals
Transportation
Social and recreational activities
Wellness programs
Comfortable common areas
The benefits of assisted living
Assisted living is an excellent option for seniors who need help with ADLs but do not require intensive skilled nursing. It can allow seniors to remain independent and active while also getting the assistance they need.
Assisted living is also less expensive than other long-term care options, such as nursing homes.
Taking the time to find the right assisted living facility can increase a senior's quality of life. It's essential to tour different assisted living facilities and ask questions about:
Services and care levels
Monthly costs and discount opportunities
Staff qualifications
For seniors in the area of Waxahachie, assisted living that is just right is available at Midtowne.
What is memory care?
Memory care is long-term care specifically designed for seniors with Alzheimer's, dementia, and other forms of memory loss.
As a loved one ages, it's only natural to want them to be able to live in a secure and nurturing environment. Memory care is designed to provide a high level of support for residents with many forms of memory loss.
Nurses and specially trained caregivers typically staff memory care facilities and provide knowledgeable support. Specially designed activities and programs engage and stimulate the minds of residents with Alzheimer's and dementia.
The Benefits of Memory Care
Memory care provides peace of mind for both seniors and their families. These communities offer 24/7 specialized care. Additional benefits include:
Personal care assistance
Housekeeping
Meal service
Socialization opportunities
Purposeful activities
Secure senior housing
Another benefit of memory care is that it can help delay or prevent nursing home placement. Living at home is increasingly difficult for seniors with Alzheimer's or dementia. Family members often act as caretakers for their loved one. Falling into burnout is the outcome many times.
Caretaking can turn into a full-time job. Many family caregivers don't account for the difficulty that can mount from the confusion, agitation, and even aggression dementia causes.
Families often feel they have no choice but to place their loved one in a nursing home. However, memory care can delay or even prevent nursing home placement altogether. Specialized care allows loved ones to maintain a sense of independence and dignity.
For memory care, Waxahachie, TX families are encouraged to visit Midtowne in Midlothian.
The Benefits of Midtowne Assisted Living and Memory Care For Waxahachie Families
Midtowne Assisted Living and Memory Care is less than 20 minutes from Waxahachie and conveniently located near Hwy 287. We offer premier amenities and services that improve the lives of older adults.
Visitors of Midtowne immediately feel the difference. Our beautiful community took comfort and relaxation in mind in its design. Residents enjoy stunning landscaping, spacious common areas, private apartments, and a close community spirit.
Assisted Living at Midtowne
Passion is the first thing new residents discover in assisted living at Midtowne. Our Passion Program creates daily opportunities for resident satisfaction:
My Food: Chef-prepared meals are tailored to please and meet the community's needs.
My Activities: Art classes, workout programs, and social clubs bring our residents together.
My Wellness: A care services program providing individualized assistance and support for residents.
Our studio and one-bedroom apartments are pet-friendly and ready to move in. Residents receive in-home care from qualified team members instead of traveling or relying on family member support. Many older adults say they wish they had embraced this lifestyle sooner.
Memory Care at Midtowne
The staff-to-resident ratio is high in our secure area known as The Cottage. This provision allows residents to live in the moment and feel supported at all times, day or night.
The Passion Program is also available in memory care and features additional benefits such as:
Specialized team members who receive ongoing training
The My Legacy program
Family support and the immersive Dementia Live experience
Brain-healthy options on the MINDful Menu
Purposeful activities and individualized experiences
Visit Midtowne Assisted Living and Memory Care
Looking for senior care facilities in Waxahachie, TX? Visit Midtowne Assisted Living and Memory Care in Midlothian, TX!
Take a short trip and discover premier senior living. Our smaller size means we can offer a personalized experience that feels like home. Contact us for a tour!