As we age, choosing a living situation that fits our needs becomes increasingly important. For many seniors, that means moving into a senior living community. While the thought of change can be daunting, there are countless benefits to be gained by making the switch.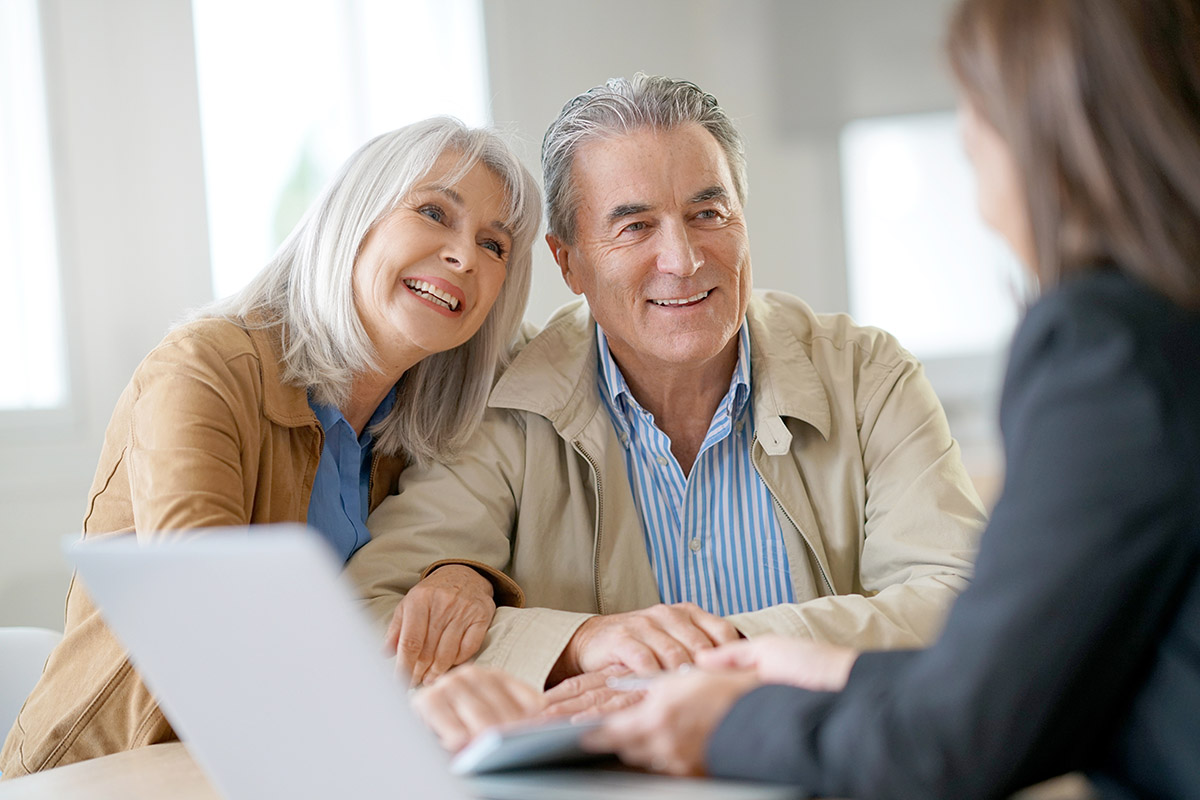 Use this guide as an overview of the benefits of senior living. Discover what's included in the cost of a typical senior living community.
There are many reasons seniors choose to move into a senior living community: 
Some want to downsize from their current home 

Some want to give up the responsibilities of home maintenance 

Many seniors struggle to keep up with lawn maintenance and outdoor chores

Many older adults are trying to free themselves of the burden of property taxes

It's appealing to not spend up to

$40,000

on one home improvement for changing needs

Living alone becomes unmanageable for some

Over six million Americans have dementia and require

Memory Care
Retirees are looking for social opportunities and a sense of community. And for some, it's simply a matter of having peace of mind. Help is close if it's ever needed. No matter the reason, there are countless benefits to be gained by switching to senior living.
What's Included In The Cost Of Senior Living?
The cost of senior living varies depending on the type of community you choose and the location. Most communities include several key features and amenities. These can include things like:
On-site dining options
Transportation services
Social and recreational activities
Fitness centers
24-hour security
Housekeeping and laundry services.
Many also offer support services like Assisted Living and Memory Care, although these typically come at an additional cost.
Are you considering a move to a senior living community? You're probably wondering what exactly the monthly cost includes. While amenities and services vary from community to community, most senior living communities include the following.
Senior housing
Independent Living residents typically can choose from private apartments, cottages, or single-family-style homes, depending on the community. Living space generally includes a full kitchen and on-site laundry.
Assisted Living housing offers studio or multi-room apartments. Kitchenettes are a common feature as residents enjoy meals in the dining room.
Memory Care residences tend to be private rooms or shared suites. These smaller spaces are better for offering a familiar environment.
Maintenance and housekeeping services
Eliminating chores isn't only about relaxing. These services reduce an older adult's risk of injury. Residents do not have to worry about paying for costly home repairs or accidents. These costs are included in the monthly bill.
Transportation
Senior living communities offer scheduled transportation for personal errands, medical care appointments, and shopping trips. Group outings for lunch trips, scenic drives, and cultural events are typical.
Access to on-site amenities
Amenities in a residential care facility make life feel like living in a resort. Typical features include:
Fitness center
Library
Swimming pool
Walking paths
Theater
Art studio
Garden
Private patio or courtyard
Dining venues
Private dining rooms for family events
Social and recreational activities
Many Assisted Living facilities offer a wide range of social and recreational activities to keep residents engaged and active. Some everyday social activities include outings to local attractions, group exercise classes, game nights, and movies.
Social groups like gardening or cooking clubs provide opportunities for residents to share their hobbies. Seniors can benefit from connecting with others who have similar interests.
Recreational activities typically include group fitness classes, arts and crafts, and outdoor pursuits like walking or hiking. Many Assisted Living communities also organize regular trips to nearby parks or other places of interest. These trips provide an excellent way for residents to get outside and explore their surroundings.
24/7 Associates
Consider the level of care needed when choosing a senior living community. Living in a community with 24/7 associates offers invaluable peace of mind.
Round-the-clock staff means help is always available. Teams can respond to complicated accidents or answer simple questions. Residents can enjoy their retirement with confidence. Access to care and support is a blessing.
Nutritious Meals
For seniors, food is more than just sustenance. It's a way to socialize, connect, and stay active. That's why senior living communities place such an emphasis on dining options.
From formal dining rooms to casual café settings, seniors have the opportunity to come together and enjoy a meal.
Senior living communities offer a variety of menu options for residents' diverse dietary needs. Seniors can also take advantage of special events, like cooking demonstrations, happy hours, and holiday parties, for an additional culinary treat.
Personal care assistance
Activities of daily living (ADLs) include tasks like bathing, dressing, and eating. Additional health care services like medication management, bathroom assistance, and mobility support are offered in Assisted Living and Memory Care.
Care costs are usually determined by the level of support required. Individual care plans are available for each resident and selected by an initial assessment. Care options can change with a resident's needs.
Learn more about how (link long-term care insurance and VA benefits) can help pay for senior care.
The Cost of Assisted Living vs. Home Care
There are several factors to consider when choosing home care or Assisted Living for older adults. One crucial factor is cost.
Senior home care can be more expensive than Assisted Living, especially if skilled medical care is required.
According to the 2021 Genworth Cost of Care Survey:
The average cost of Homemaker Services (44 hours per week) is $4,957 per month
The average cost of a Home Health Aide (44 hours per week) is $5,148 per month
The average cost of Assisted Living (44 hours per week) is $4,500 per month
The average cost of nursing home care is $9,034 per month
Remember that the cost of Assisted Living can vary depending on the level of care a senior needs. If you only require basic assistance with activities of daily living, then Assisted Living may be more affordable.
Another factor to consider is your medical needs. Senior home care may be better if you have complex medical conditions. However, Assisted Living communities can offer personalized services 24 hours a day.
Consider the lifestyle preferences of your loved one. Home care may be better if they prefer more independence and privacy. However, a community environment with other seniors can offer a higher quality of life, filled with socialization and activity. Of course, seniors in Assisted Living are not required to participate in social activities.
Compare the cost of senior living to the costs associated with maintaining a traditional home. Seeing the value of senior living is easy.
Mortgage or rent payments
Property taxes
Variable utility bills
Yard work help
Home repairs and modifications
Adding in the other benefits like socialization opportunities, security, convenience, and maintenance-free living makes the decision even easier.
Find A Senior Living Expert Near You
Contact a senior living expert if you're currently weighing your housing options for a loved one or yourself. The cost of Assisted Living is not as scary as you may think.
Senior living communities offer their residents much more than just a place to live. They provide an opportunity to live life to the fullest.
There are countless reasons seniors choose to call a senior living community their home,
from social activities and fitness programs to convenience services and 24-hour security. When comparing the costs of traditional homeownership, it's easy to see how senior living can provide superior value for your money.
Civitas Senior Living Supports Seniors and Their Family Members
Explore a location near you if you're ready to learn more about life in a senior living community. Contact us to speak with a senior living expert.