Choosing the right senior living community for yourself or a loved one is no small task. It's a decision that requires careful thought, extensive research, and a clear understanding of the lifestyle you or your family member envision.
The process can be overwhelming, but asking the right questions can make all the difference. Here are some key questions to ask as you explore senior living facilities, along with insights into arranging a tour and finding the perfect fit.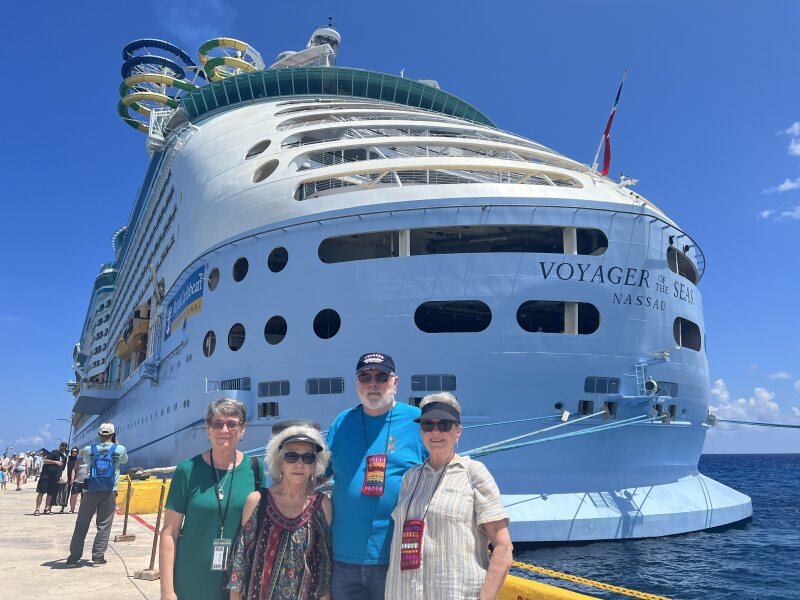 What does a typical day look like in senior living?
A question about daily life is perhaps one of the most crucial questions to ask senior living facilities.
A typical day in a senior living community should be filled with opportunities for residents to participate in activities they enjoy. From exercise classes to singing groups, a good, supportive home should cater to a variety of interests. Special events are a bonus to explore.
Look for a community that offers a wide range of social activities that align with your hobbies and passions. Whether you love gardening, reading, painting, or just want to keep active, your new home should support these pursuits.
With age, needs and lifestyle preferences may change. That's why there's no one-size-fits-all for senior living options. They come in various types and levels of care, each catering to the different lifestyles of older adults.
Let's delve into what a typical day might look like in three main types of senior living care levels:
A Day in Independent Living
Independent living is for seniors who are still capable of living independently but want the convenience of having certain services like housekeeping, meals, and social activities provided for them.
A typical day in an independent living community might start with a morning yoga class or a leisurely walk in the landscaped gardens.
Afterward, residents might return to their private apartments to freshen up before heading to the dining hall for a nutritious breakfast. The rest of the day could be spent participating in various activities such as:
Art classes
Book clubs
Gardening in the community greenhouse
In the evening, residents might enjoy a movie night or a live concert held in the community center. The day ends as each resident retires to their apartment, knowing they are in a secure and supportive environment.
A Day in Assisted Living
Assisted living offers a more hands-on approach, providing:
Personal care support
Assistance with daily activities like bathing, dressing, and grooming
Medication management
Physical, occupational, and speech therapies
A typical day in an assisted living community might begin with a gentle knock on the door from a friendly team member ready to help get dressed and prepared for the day.
Following a hearty breakfast, residents might attend a guided exercise class or join a group outing to a local museum or shopping mall. After lunch, they might participate in cognitive-enhancing games or crafts.
As the day winds down, assistance with personal care routines is provided to ensure each resident is comfortable and ready for bed.
A Day in Memory Care
Memory care communities provide specialized care for seniors living with Alzheimer's disease or other forms of dementia.
A typical day in a memory care community is structured around a consistent routine, which can provide comfort and reduce anxiety for residents with memory loss.
The day might start with a personalized morning routine, followed by breakfast.
Therapeutic activities like music therapy or pet therapy might follow, designed to stimulate memory and cognition. Residents might engage in supervised outdoor activities in a secured garden area in the afternoon.
Family visits are usually encouraged, providing emotional support and connection. Calming activities prepare residents for bedtime as night falls, with specialized team members available around the clock for any needed assistance.
Each senior living community provides a unique blend of services, amenities, and care levels to cater to older adults' diverse needs and preferences. Understanding and considering these differences is crucial when choosing the right community for you or your loved one.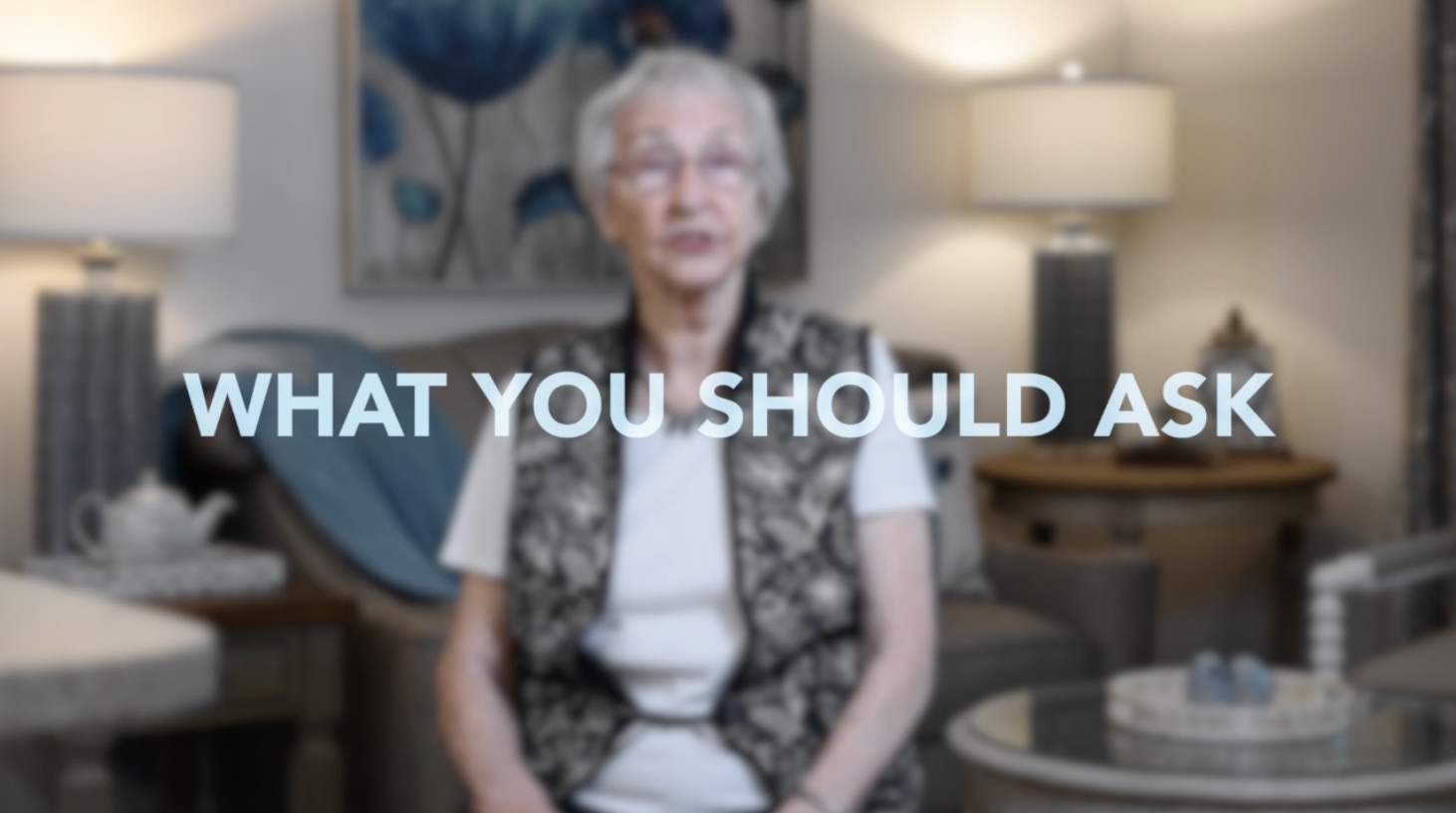 The Right Questions to Ask Senior Living Facilities
What kind of meal opportunities do you offer?
Food plays a significant role in our daily lives. This factor doesn't change as we grow older.
A quality assisted living community should offer diverse dining options that cater to different tastes and dietary needs. Ask to see the dining room and request a sample menu to get a sense of the food quality and variety.
Remember, you're not just choosing a place to live; you're choosing a place to eat, too. If you're tired of cooking, ensure the community has a culinary team capable of whipping up delicious meals.
What are the costs?
Cost is often a determining factor when choosing assisted living. Each community will have a different price range depending on the level of care and services provided.
Be sure to ask about all costs upfront, including any potential extra charges for additional services like medication management, laundry services, or special care services.
The average monthly prices of senior living options:
What transportation services do you offer?
As we age, driving can become more challenging. That's why it's essential to ask about transportation services.
An excellent senior living community should provide transport to medical appointments, shopping centers, and other essential locations. Ensure your chosen community's transportation services cover the areas you need to visit regularly.
How often does housekeeping occur?
Cleanliness is another crucial aspect to consider when choosing an assisted living community. Ask about the housekeeping schedule and what it includes.
Regular homemaker services can significantly improve the quality of life for older adults.
Are there health care services on-site?
Inquire about the availability of a nurse on staff, medication management, and other health care services. Some communities may offer a house physician or partner with local health care providers.
Understanding the level of care available can help ensure you or your loved one will live well.
Arranging a Tour of Assisted Living
Once you've asked these questions and narrowed down your choices, it's time to arrange a tour.
Visiting a senior living community near you can give you a first-hand look at the living options, social activities, and overall atmosphere. While on the tour, keep your eyes open. Observe the team members, the residents, and the overall cleanliness of common areas and apartments.
Ask the questions above, take your time, and choose wisely. Remember that this decision is not only about finding a place to live and simply exist. Move into a new home where you can enjoy your golden years, stay active, and live a fulfilling life.
Contact A Civitas Senior Living Community Today!
Finding the right senior living community requires asking the right questions. By focusing on the questions outlined in this article, you'll be well on your way to finding a place that truly feels like home. And remember, the best way to get a feel for a community is to arrange a tour and see it yourself.
Contact us to connect with a senior living community near you today!