Commonly known as the month of love, February is a great excuse to form new connections, enjoy some sweet treats, and stay connected with loved ones in your life. After all, Valentine's Day is chock full of fun and engaging activities, so why not share them with those you cherish? We've compiled some of our favorite Valentine's Day ideas for the elderly to promote socialization and strengthen bonding.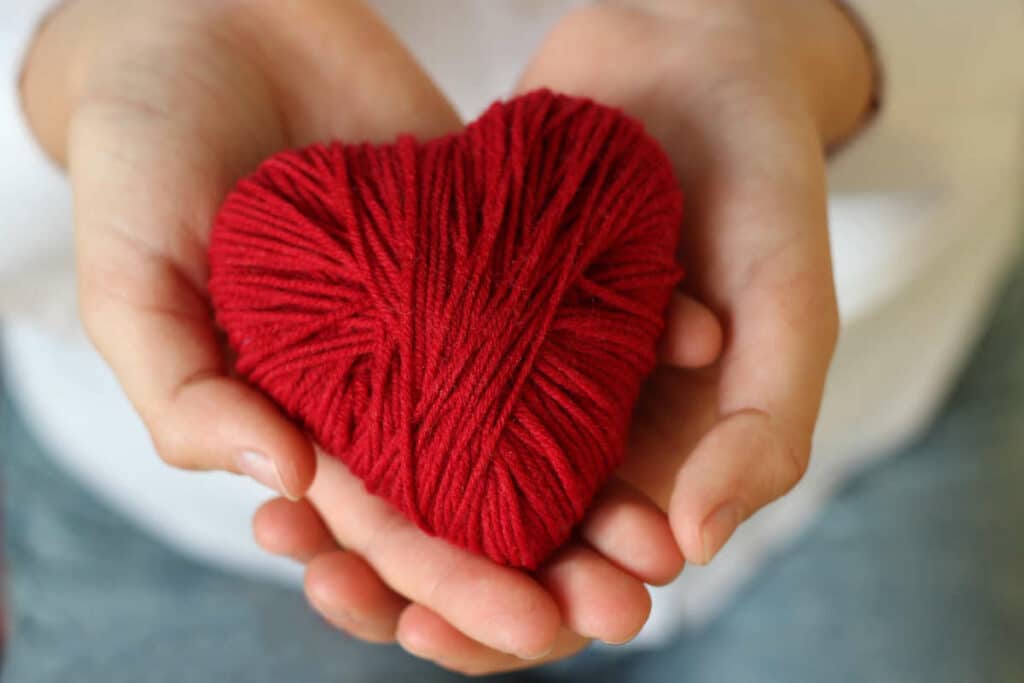 Screen Romantic Classics
Relish the love by screening favorite cinema classics. Romantic comedies are a wonderful vehicle for lighthearted entertainment, and classic romances can promote nostalgic feelings from the past.
Encourage your friends to join by asking them to share their favorite films. At the screening, you can also discuss why the movie holds a special place in their hearts and what memories it evokes. Consider using a streaming platform if you can't meet in person so everyone can join in the fun.
Some favorite romances include:
When Harry Met Sally
While You Were Sleeping
Chocolat
It Happened One Night
West Side Story
Bond Over Sweet Treats
Equal parts romance, equal parts chocolate, no Valentine's Day is complete without a delightful dessert. Use this opportunity to promote healthy eating habits and nurture heart health.
Consider some of the following goodies for your festivities:
Valentine's Day Social
Summon those warm and fuzzy feelings by strengthening bonds of friendship and creating opportunities for laughter. Getting social is an ideal way to bolster the Valentine's Day spirit.
Valentine's Bingo
Reimagine this classic sit down game for senior citizens using valentine images. Rather than numbers, you can assemble bingo boards with cute imagery like cupids, hearts, and teddy bears. For extra fun, use chocolate kisses or heart candy as the bingo markers.
Friendship Matchup
If you're feeling a little shy, a friendship matchup game is a great way to connect with your community. Matchups can promote socialization, establish new bonds of companionship, and encourage you to break out of your shell. Learn about each other's favorite movies, hobbies, and books by filling out questionnaires and connecting over shared interests. A matchup is a rewarding activity in conjunction with other valentine games for seniors like bingo or scrapbooking for pairs.
Name that Love Song
Few things summon fond memories more evocatively than music. Hosting a Name that Love Song party is a fun way to encourage memory skills and share fond stories. Play a few bars of classic love songs and see who can name the tune first. If the nostalgia kicks in, everyone may join the love in the form of a group sing-along.
Coloring Book Social
Have you heard the latest relaxation trend? Coloring books – a beloved childhood activity – aren't just for kids anymore. Adult coloring books cover nearly any theme – from nature to food – and have taken over as a popular activity for unwinding. Enjoy this easy craft for seniors and grab some fun Valentine's Day coloring pages. With the added cognitive benefits that boost senior brain function, this fun Valentine's Day classic could quickly become a favorite weekly activity.
Are you looking forward to some sweet Valentine's Day fun? Civitas Senior Living has a calendar full of engaging activities throughout the year. Check out our communities and contact us to see what we have in store this Valentine's Day.