Friends and Savings Never Felt So Good
Welcome to The Brooks of Cibolo Assisted Living in Cibolo, TX
The Brooks of Cibolo is the only continuum-of-care senior living community in the growing city of Cibolo, Texas. Cibolo is known for its small-town charm with modern conveniences and proximity to big cities. It's also one of the safest cities in Texas, making it a wonderful place to call home. The spirit of Cibolo is evident when you enter the doors at The Brooks, and you will quickly see why we are a 5-star rated community. Since the community opened, our caring professionals have largely been present, and they have a strong passion for serving seniors.
Our passion comes alive with our signature Passion Program, through which residents can be found creating their newest masterpiece in the Art Throbs Club or cheering on a neighbor hitting a hole in one on our lush putting green. We proudly boast a full-service salon, swimming pool, two movie theaters, dog spa, dog park, and a very active poker room, surrounded by tranquil grounds that allow various gathering spots.
We cannot wait to welcome you home to The Brooks of Cibolo!
Experience Homestyle Senior Living in Northeast San Antonio
We believe that Assisted Living is best achieved on your terms. This lifestyle option features 24-7 services, upscale amenities, and much more to empower our residents to be as independent as possible. 
Imagine a life without endless chores and menial tasks – where every moment is yours for the taking. With concierge services, dining on-demand, and round-the-clock on-site staff, our Independent Living option was designed to make the most of your time. 
Sparking happiness is our passion in all aspects of life at The Brooks of Cibolo, but especially in Memory Care. We want our memory care residents to feel like they're part of a caring, close-knit community. By keeping the staff-per-resident ratio high, we help every resident enjoy the warmth and attention of a home-like environment. 
Interested in Living at The Brooks of Cibolo?
Fill out this form and our Community Relations Director will be in touch soon.
Our Signature Passion Program
At the Brooks of Cibolo, we believe passion means being engaged and full of purpose. That's why we empower our seniors to fulfill their dreams while providing them high-level care. Our Passion Program embodies everything we do.
Family members can stay in the loop with Sagely, our convenient suite of automated tools that allow you to check on loved ones and stay updated with the latest community events. Want to establish a closer connection with your loved one? Our Dementia Live simulation allows participants to experience first-hand what it's like to live with a sensory challenge. Learn more about our special programs.
Just 5 Minutes or 5 Miles
from San Antonio's Best:
Are you looking for a passionate senior living community? Find out what questions to ask during your search.
Discover how The Brooks of Cibolo can be your home. Contact us today!
The Top 10 Questions to Ask When Choosing a Senior Living Community
Your Guide to The Brooks of Cibolo's Amenities and Services
Our Delicious Passionate Dining Program and Sample Menus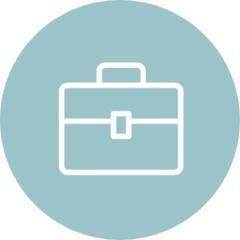 Work, serve, and grow
at this community.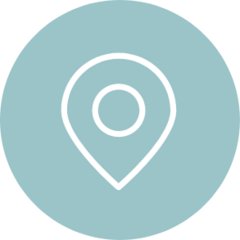 816 Everyday Way,
Cibolo, TX 78108