The Grand Senior Living is a full-service community for seniors in all stages of life. Our oasis for older adults in Louisville includes Independent Living, personal care, and Memory Care provisions.
Get an insider's perspective of The Grand by tuning into WAVE 3 every month until November for live discussions about our Louisville senior living community.
Tune into Senior Living Live on Air
June kicked off the first of six segments with WAVE 3. Community Outreach Director Lauren Stroud and Independent Living Manager Kelsey Hill discussed the allure of senior living near Norton Commons with WAVE 3 host John Ramsey. It turns out Ramsey is a big fan.
"You have the most attractive residents on the face of the planet," says Ramsey. "I went up there for happy hour and said, 'I want to stay here.'"
Residents refer to the Louisville Independent Living community as a stationary cruise ship. The amenities and activities are summed up pretty simply. "It's grand," says Stroud.
Senior living in Louisville, KY means a lot of different things to different people. Recent retirees looking at Independent Living will find a welcoming home. If you're searching for Louisville Assisted Living to alleviate the burdens of life, you'll find support. Families who need Memory Care for a loved one living with dementia can find relief.
The Grand Senior Living is a continuum of care retirement community for all lifestyles in the Commonwealth of Kentucky.
Independent Living at The Grand
The first level of continuous care available at The Grand is Independent Living for active older adults. This lifestyle allows seniors to make new friends and experience a higher quality of life. The added benefit of offering three service lines is for couples who may be aging at different rates.
"We have a lot of couples who are in different stages of life, and that's okay," says Stroud. "They'll still be close to each other in our building."
Many seniors want to enter the next stage of their lives with the ability to get rid of the hassles of life. Independent Living residents love living a maintenance-free lifestyle with services such as:
Housekeeping
Laundry
Home repairs and upkeep
Chef-prepared meals
Community transportation
Living in a community that offers an indoor pool is also a huge perk. "We're one of the few senior living communities in the area that does have an indoor pool," says Hill. That means cool and refreshing pool parties in the summertime, and warm water escapes in the winter months.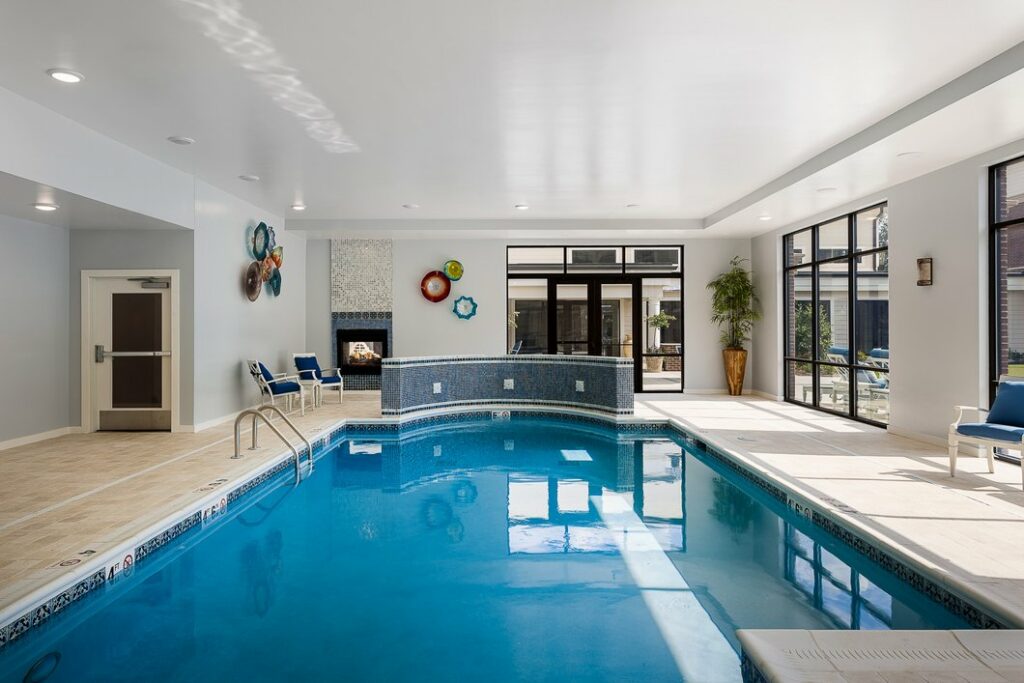 Louisville Assisted Living Options at The Grand
Louisville seniors or their family members often search for Assisted Living solutions to help with activities of daily living (ADLs), such as:
Medication management
Bathing, dressing, and grooming
Transferring and mobility assistance
Personal hygiene needs
The Grand Senior Living offers Personal Care services similar to those found in an Assisted Living community. Our Personal Care residents receive a higher level of 24/7 senior care than an Assisted Living facility.
New residents interested in personal care services can choose from four different floor plans to call home. Care and support services are available in the privacy of your new senior apartments. Three meals per day, engaging activities, and community amenities are directly outside your front door.
Our team is here to let residents enjoy their golden years. That means making a move to senior living before it's too late.
"Look early," says Stroud. "Make the move before you need to make the move. Ultimately, we want to take away all the stressors."
Memory Care at The Grand
The Cottage is our secure and supportive environment for adults living with Alzheimer's or dementia. Our specialized caregivers provide personalized care and purposeful activities daily.
Dementia care for memory loss is a gift that offers relief to family caretakers. Residents can live with honor and dignity and experience independence at a pace suitable for their needs. In addition to ADLs, residents receive:
Brain-healthy meals
Fit For You exercise that promotes mind and body stimulation
Thoughtfully designed puzzles and word games
Signature art and gardening clubs
Interactive life skills workshops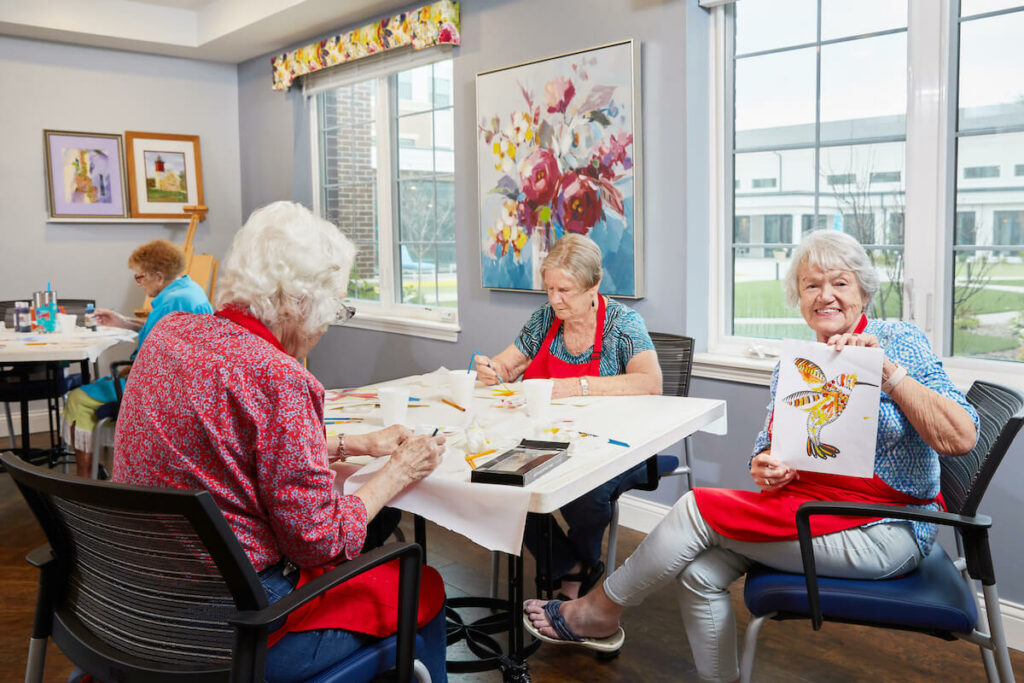 Keep Up With The Grand Senior Living on WAVE 3
Catch up with The Grand Senior Living by watching installment one of our six-month series on the beauty of Louisville senior living. Our first interview covers topics like:
Why we're a five-star senior living community
Driving golf carts to shop and dine in Norton Commons
Happy hours and the cocktail lounge
Chef-prepared meals and restaurant-style dining
Activities and amenities
Options for living close to family
The opportunity to create new forms of family and friends
Our second segment is also available. Ramsey is joined again by Stroud and Allison Garrett to discuss the personalized care levels available at The Grand and dive deeper into the luxury of our community.
Follow The Grand Senior Living on Facebook for updates on upcoming appearances with WAVE 3. Take a look at our Events page to join our next community party. The final segment in November will be a live broadcast from our community.
Discover A Grand Continuum of Care Retirement Community in Louisville, Kentucky
Visit The Grand Senior Living to enjoy your golden years on our stationary cruise ship. Experience the difference of living with everything you need under one roof. Contact us for a personalized tour.