Alexis Pointe, a Wimberley senior living community, recently helped a special resident celebrate a big birthday. WWII veteran, Mr. Bill C., had a party from 2 to 4 p.m. on Tuesday, September 6 at 14390 Ranch Road 12, Wimberley, Texas 78676.
Everyone invited dressed accordingly to match the 1940s theme of the party. Bill's son, Chuck, invited between 25-35 relatives. The local organization, Veterans of Foreign Wars Wimberley Post 6441, also attended. Guests enjoyed hors d'oeuvres and desserts in the community's activity room with live music.
About Bill
Bill served in Africa and Italy during WWII. He reached the rank of Staff Sergeant in the Army Infantry as a rifleman and was awarded the Bronze Star. His company, the Blue Devils, was awarded many combat citations and clusters.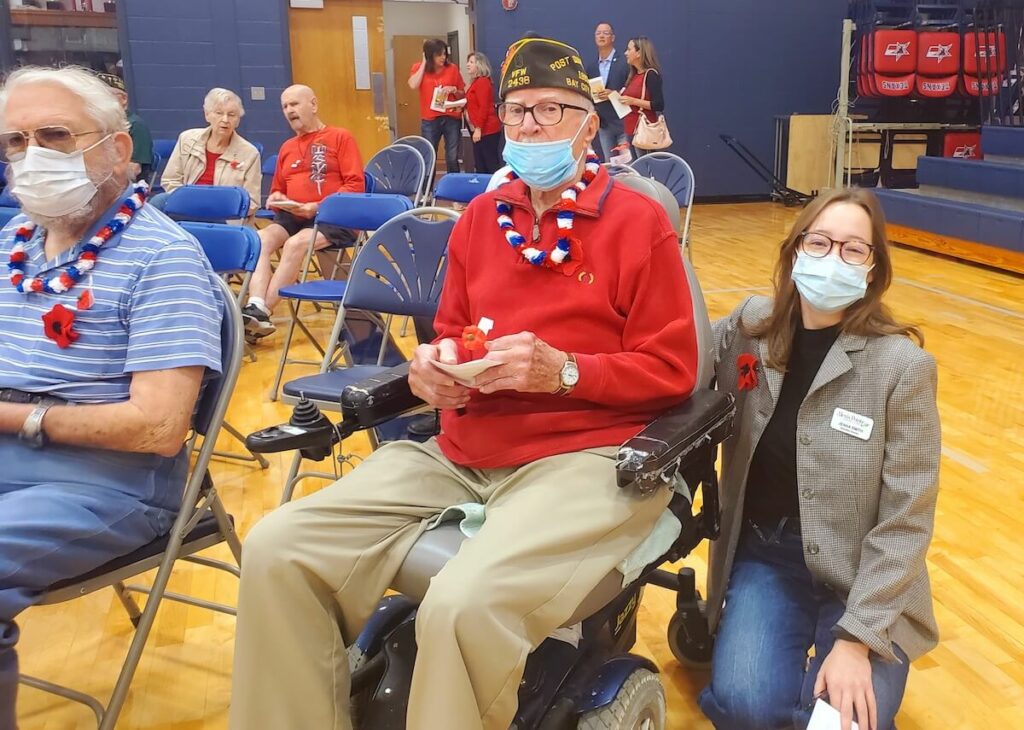 He was one of only seven to survive his original company by the war's end. Bill was never wounded, but one time he was shot and hit in his backpack by a German submachine gunner.
He was stunned and knocked to the ground from the impact.
"When I joined the Boy Scouts at 11 years old, I asked to use his army blanket for a camping trip," explains his son, Chuck. "He declined and said it was full of moth holes, so he bought me a bedroll. He never told me the true reason why, until I was 18."
The blanket was a wartime memento; the bullet holes from the blanket folded in his backpack had saved Bill's life.
He was pulled off the front line near the end of the war. Bill served and finished his tour, providing assistance to the Honor Guard, and posting the flag in Rome's Colosseum for a few USO shows just before getting shipped home.
When he got to the states, he married his wife.
"He met my mother while in training near Fort Gibson, Oklahoma, prior to being shipped overseas, and promised to marry her if he survived combat," shares Chuck.
He carried a lock of her hair in his wallet for the war's duration. He still had a few strands of her hair that he kept in his wallet, even after her passing, and even up until a few years ago.
We celebrate all residents and their special moments.
Come experience what senior living has to offer by signing up for a tour.